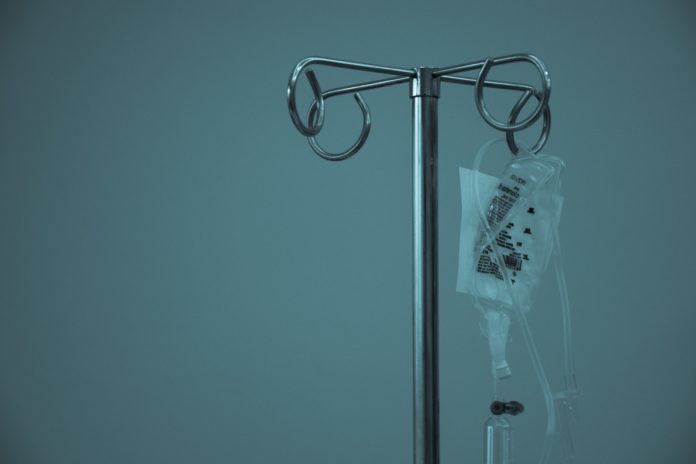 A Loveland family nurse practitioner and owner of a clinic will pay up to $40,000 after failing to comply with a cease-and-desist order to stop illegally marketing and exaggerating the effectiveness of alleged COVID-19 cures — including a drug often used in animal care.
Siegfried Emme, owner of the Loveland Medical Clinic, will only be required to pay $20,000 of the $40,000 if he complies with the order telling him to stop his activities, according to a consent judgement from the Larimer County District Court.
Starting in March 2020, Emme advertised "IV therapies" as treatment options for COVID-19 and advertised other treatments on social media and blogs that he claimed were coronavirus cures, according to a release from the Colorado Attorney General's Office. Emme also overstated the effectiveness of the drug in fighting COVID, and infrequently posted disclaimers which were "misleading and frequently contradicted the blog posts themselves."
On the Loveland Medical Clinic website, Emme wrote the clinic exists to provide everyone with a "right to a healthy life." The site states the clinic offers weight loss options by changing diets, getting off of medication, offering urgent care services and vitamin infusions. "We do this by challenging the current healthcare system status quo and using the best science available," the site states.
Emme also agreed in the judgment to stop making misleading, unsubstantiated or false representations of his therapies — including representations that Ivermectin, an anti-parasitic drug used to treat neglected tropical diseases and parasitic worms, could be used in COVID treatments. The drug has been rejected by the FDA in such uses.
In November 2020, Emme was sent a cease-and-desist notice from the Colorado Department of Law, and he agreed to take down misleading posts but failed to remove them all.
The clinic website states that Emme is a board-certified nurse practitioner with additional specialization in ultrasound.
"I do not believe in making pharmaceutical companies, insurance companies, and hospitals richer," the clinic website states. "We can fix it! If you believe like we do that you have the right to be healthy we would love to help you in that journey."
As of Sept. 24, the clinic's press release page, there were no links to any information about Ivermectin or other unapproved treatments for COVID-19.
The release also states that Emme also advertised the MATH+ and I-Mask protocols, which also promote Ivermectin as a treatment, or intravenous vitamin therapy were preventative or treatments for COVID.
"Falsely advertising alleged 'cures' and providing misleading information about treatments for COVID-19 can cause direct harm to patients and delay them from seeking the care they need," Colorado Attorney General Phil Weiser said in a statement.
Emme also agreed, in the judgment, to not make any false or misleading statements in connection to the sale of health/medical services in the state; make misleading, fake or unsubstantiated representations about his therapies effectiveness; and to clearly disclose if the treatments are approved by the FDA.