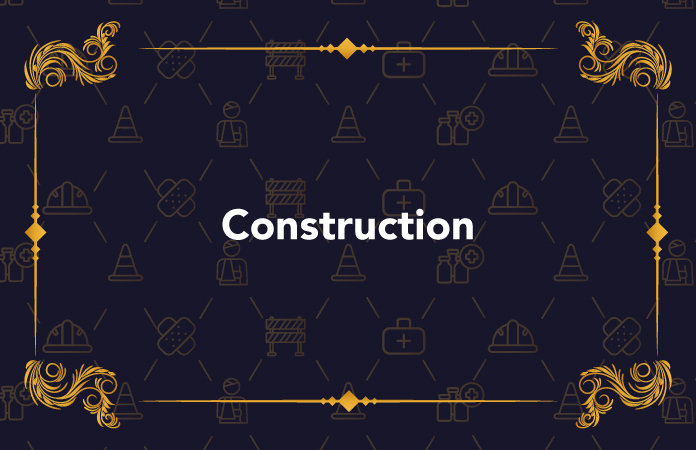 While the construction industry continued its work during the pandemic, two of the "Best Lawyers" in Colorado construction are still dealing with the shifting sand of COVID-related challenges. As vaccine mandates and force majeure clauses fall in a domino effect of coronavirus-stemmed issues, these attorneys have to constantly be on their toes.
For Timothy Gordon and Sean Hanlon, both partners and construction practitioners at Holland & Hart, and both recognized as "Best Lawyers," the recent updates to COVID-19 vaccinations and their impact on the construction industry have caused some interesting situations for their clients.
Federal, local and state governments have created employee vaccine requirements for COVID-19 in contractors doing work for governments contracts, Hanlon said. If an employee is unvaccinated, they must be regularly tested for the coronavirus.
"Those mandates impact the construction industry. They've managed to extend not only to government employees, but to private contractors," Hanlon said. At different points over the past few months, state, local and federal requirements for vaccination all were different.
"The tricky part is keeping up, as these mandates constantly evolve and are updated, it's hard for contractors to follow along," Hanlon said. In August, the City of Denver required vaccination for all city employees and contractors performing work for the city — except for Denver International Airport.
However, at the end of August, the State of Colorado issued an order requiring vaccinations for all private contractors working on state projects, Hanlon said. Then, a day after the state's requirement was published, Denver edited its requirements for contractors and subcontractors to be under the scope of the state order — then a couple days later, Denver rescinded its requirements and replaced the city ones with the statewide requirements.
So, keeping on top of the trickiness of keeping track of changes on vaccine requirements is one aspect of changing situations, another is advising clients on which orders to follow and when they're in place. Hanlon added that failing to follow requirements can result in legal, administrative or fines.
Gordon said the confusion on what the rules are at a given time is somewhat comparable to the quickly changing rules surrounding COVID in early 2020 at the onset of the pandemic. 
Clients have been asking what public health order changes affect them, which ones apply to them specifically and what happens when different jurisdiction rules contradict each other, Hanlon added. As a result, a constant monitoring of state, local and federal rules is required to update clients on the shifting sands of compliance.
From an employment perspective, Gordon said questions are arising in the construction industry about what evidence of vaccination can be required of workers to work on public projects. What if you have employees who refuse to provide evidence or refuse to get vaccinated?
"It's the construction industry," Gordon said. "You're going to have a variety of opinions of people working construction. It's creating some pretty serious issues for the contractors themselves."
Hanlon said that unless an employee provides proof of vaccination, the public health orders regarding construction treat workers as unvaccinated and therefore unable to perform work on public jobs. This in turn can create situations where an employee could in fact be vaccinated, but hasn't provided proof — and as a result, they're treated by the orders as if they're unvaccinated.
 "I think the human resource issues might even be more serious." Hanlon added that contractors want to work and complete the projects, but following up with employees to require evidence of or actual vaccination brings up questions about what employers can ask for.
While Gordon said that he hasn't seen the fallout of contract deadline requirements yet, he's seen either real or claimed delays to projects due to public health orders limiting the amount of workers, how work proceeds in light of the pandemic and material supply chain challenges and shortages from across the globe with different COVID restrictions on necessary items such as lumber.
"It's all kind of a domino effect," Gordon said. Material price escalations and supply shortages have become a new focus in the construction world. Many contracts are much more careful on material provisions dealing with feasible delays and price escalation clauses are becoming popular once again.
"The price escalation problem is there," Hanlon said. The supply chains are delayed, the prices are higher, the workers are ready to do the job — but some consternation rises to the forefront. 
Thinking back to the Recession of 2008, Hanlon said that was more of an issue of demand shock, but during the pandemic is more of a supply shock.
But, it's not all challenges simply from direct-COVID situations. Another area causing some challenges has been in the state legislature — where recent bills have caused short-term and long-term changes to doing construction work in Colorado.
Gordon discussed challenges to construction retainer percentages changing in the legislature for construction deals where questions are popping up about percentages agreed upon before the changes took effect this month.
Looking toward the future, Hanlon said that force majeure clauses in construction contracts will be looked at with a keen eye. Striking the right balance in force majeure clauses in light of price escalation and supply chain issues are causing struggles, he added.
Force majeure is a provision often found in contracts freeing both parties from obligation if an "extraordinary event" prevents one or the other from performing their duties, according to the Legal Information Institute at Cornell Law School. These events must be unforeseeable and unavoidable and considered an "act of god."
"Lots to chew on," Gordon said.