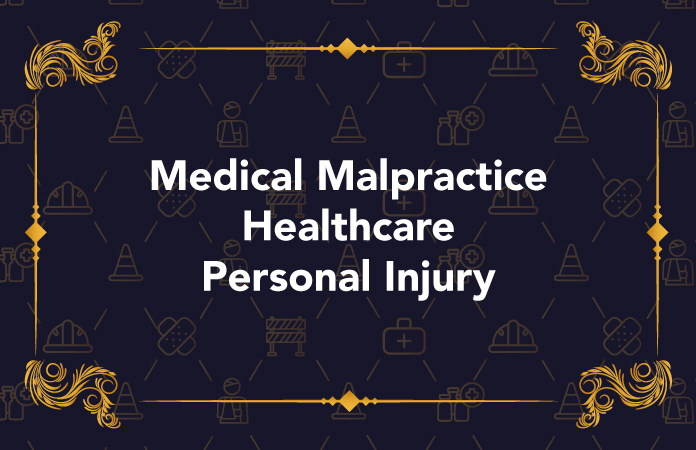 Pandemic-related trial delays mean personal injury and medical malpractice lawyers have been out of the courtroom for much of the pandemic. But that doesn't mean they haven't been busy, and with the return of jury trials, they expect to be even busier in the months ahead. These "Best Lawyers" shared their biggest accomplishments of the past year and talked about what next year might bring for personal injury litigation. 
New Firm
Melissa Hailey had a big year. In February, she opened a new firm, Hailey | Hart, with business partner Liz Hart. They're aiming to split their practice between serious personal injury and insurance, with a focus on bad faith litigation, according to Hailey, who has been recognized by Best Lawyers since 2020. Trial lawyer Randy Barnhart, who was also named to Best Lawyers this year, is of counsel at the new firm.
Thanks in part to a strong referral network, "we're finding ourselves slightly a little too busy," Hailey said. "It's a really good sign."
Other accomplishments this year include a win at the Colorado Court of Appeals. Last month, the court ruled in favor of her client, a man who suffered catastrophic injuries more than 30 years ago, in his lawsuit against the Colorado Insurance Guaranty Association. "I really enjoy appellate practice," said Hailey, who started her career in non-profit environmental law, which prepared her for appellate practice. 
Hailey said she's also proud of her contribution to the 2021 edition of "Discovery in Colorado" — she authored a chapter on discovery sanctions — and the fact that she's now serving on the board of directors for the Colorado Trial Lawyers Association.
Big Verdicts
The pandemic hasn't stopped the winning streak for "Best Lawyers" Dan Caplis and Mike Kane of Dan Caplis Law. In July, the firm secured its fifth multimillion-dollar jury award in a row for a woman who was rear-ended at a high speed and suffered a permanent neck injury. Following a five-day trial, the jury returned a verdict of $2.7 million, with a total judgment of more than $4.2 million including interest and costs.
"That's the first time in the history of Colorado that a firm has gotten five straight multimillion-dollar jury verdicts," said Kane, who describes his work as "helping people put their lives back together when they've been subjected to serious or catastrophic injuries through no fault of their own."  
In their fourth-in-a-row multimillion-dollar verdict, they won $2.45 million last fall for an 81-year-old woman who sustained injuries while being transported by an ambulance service. In cases involving elderly plaintiffs, Caplis said, insurance companies often want a "senior discount" — a smaller judgment because the elderly person doesn't have as many years left. 
"It's so gratifying to see the juries in our trials recognize the full harm being done to people who may have only a few years left on the planet, but they're still fully human and they still deserve full justice," Caplis said. The firm also secured a $26 million verdict in late 2019, which Caplis believes to be the largest in a trucking case in Colorado history.
They also count several seven-figure settlements among their successes this year, according to Kane, including $2.6 million for a man catastrophically injured in a car accident, $2.25 million for a woman injured in a car crash and $1.875 million for a client seriously injured in a truck accident.
"This great success we've been blessed with, all of it in the end comes down to our great clients," Caplis said. "These people are impressive people who are really hurt, their story is true and the jury sees it."
Playing Defense
Hall & Evans member Lance Eberhart is among the Colorado attorneys recognized by Best Lawyers in personal injury litigation defense. According to Eberhart, his practice includes a lot of work involving transportation and trucking companies, premises liability and other casualty defense and personal injury litigation. 
"I think that the highlights of this last year have been more small victories than anything else, just given the limitations on our ability to go to trial," said Eberhart. These include getting summary judgment in some cases and winning discovery issues in others. 
But with courts back in full swing, that's about to change. Eberhart said he has "some very significant cases" set for trial next year that he expects to move forward. "I do think that we're all going to be a lot busier as the year progresses into next year," he said. 
Eberhart said he saw a bit more willingness to settle when trials were on hold. "I think not knowing when your case might be heard motivated a lot of people to try to get in there and really have more honest discussions about what the value of the case was and whether we could get it resolved," he said. 
But that, too, might be about to change. "I don't know if that will continue now that trials are going. There may be more gamesmanship that goes back into it," he said, noting that he has seen a trend toward higher-dollar claims and an increase in brain injury claims in Colorado.
Best Lawyers also recognized Hall & Evans attorneys David Gelman for medical malpractice defense, Kenneth Lyman for personal injury and product liability defense and Paul Yarbrough in transportation law and insurance law.