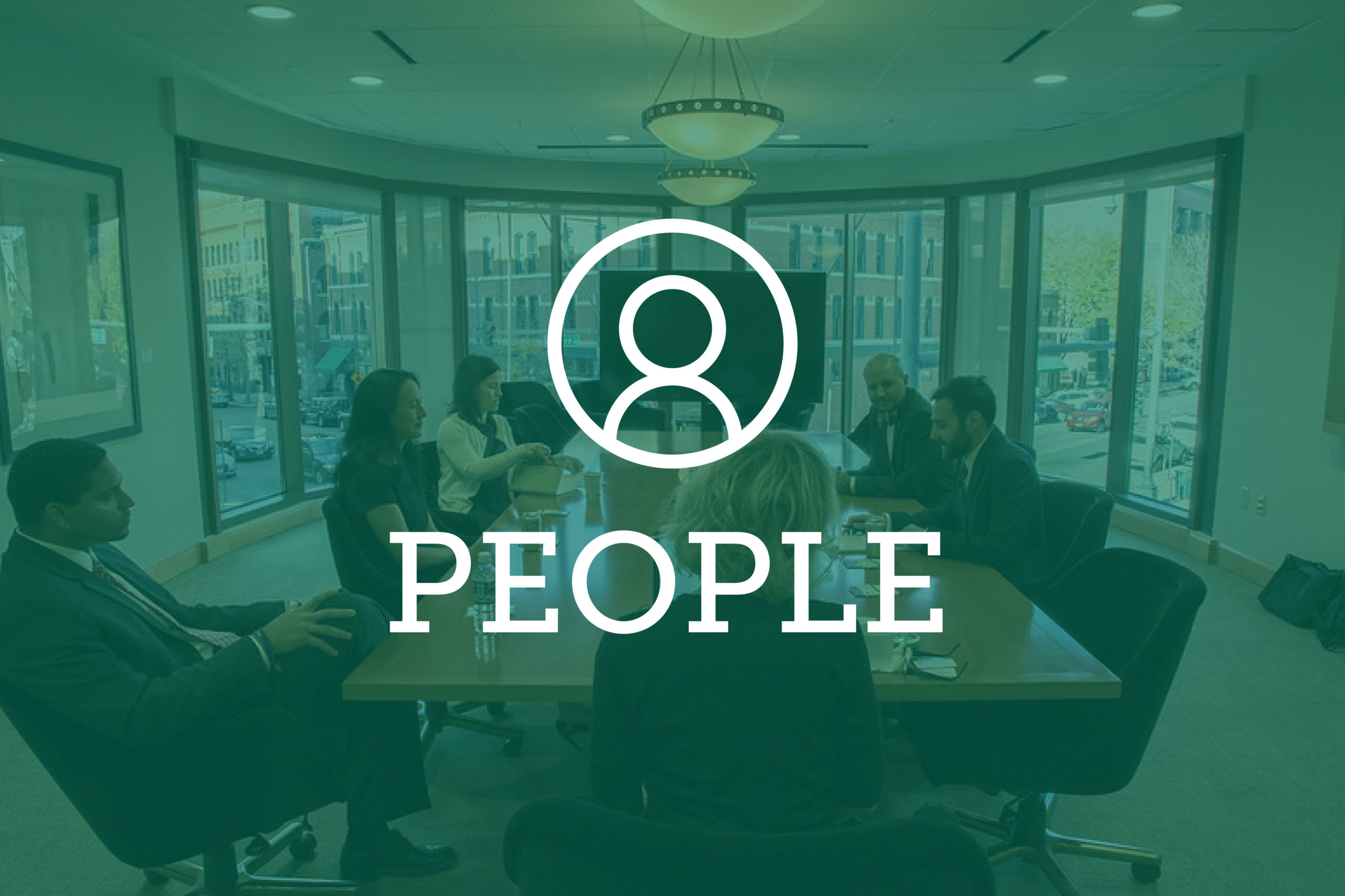 Law Firm Updates
Colorado attorney Justin Balser joined national firm Troutman Pepper Hamilton Sanders LLP as a partner, according to a Sept. 20 announcement. Balser will work mostly remotely from Denver for the firm's Orange County office located in California. The Whittier Law School grad works with financial institutions, mortgage lenders, loan services and other credit entities on consumer finance litigation and compliance. 
National law firm Akerman LLP appointed Kevin Hein as an office managing partner for its Denver office, according to a Sept. 22 announcement. Hein will also be the co-chair for the firm's Franchising and Licensing Sector Team. The Georgetown University Law Center alum brings over 20 years of experience to the firm and has focused on providing a wide range of legal advice to companies that use franchising as a part of their distribution modes. 
The Judiciary 
Applications are open for an upcoming Magistrate Judge vacancy for the U.S. District of Colorado. The Colorado Springs-based vacancy will be created by the retirement of Magistrate Judge Kathleen Tafoya around Jan. 31, 2022. Applications are due by Oct. 18 for the eight-year term. 
Applications for Underfunded Courthouse Facility Grants will open Oct. 5 and close Oct. 25, according to a Sept. 22 announcement. Counties that meet at least two criteria are eligible to receive funding for courthouse master planning services, repair and remodeling or construction projects. Criteria require that counties have below-state median populations, per-capita income or property-tax revenue and counties with a population over the state-median for residents living under the federal poverty line. Counties meeting all four criteria will have priority for the $550,000 fund. 
Kudos 
The Colorado District Attorney's Council issued its 2021 awards recognizing professionals across the state's DA offices. Law Week received the full list of recipients. 
Kimberly Sorrels, from the 4th Judicial District representing El Paso and Teller counties, was recognized for her work as a victim advocate "who consistently demonstrates dedication to their community through exceptional initiative or innovation in providing information and emotional support that address victims' needs, mitigates their trauma, helps them navigate the criminal justice system and recover from the impact of the crime." 
The 2nd Judicial District's Kent Prose received the 2021 Investigator of the Year – Mike Bell Award for his work and professionalism at the Denver DA's office. 
Dan Edwards from the Colorado Attorney General's office received the Sustained Excellence Sean May Award for a pattern of long, sustained commitment to prosecution with outstanding work, ethics and tenure. 
The Robert R Gallagher Prosecutor of the Year Award went to the 2nd Judicial District's Rick Lee. The Denver prosecutor was recognized for consistent and outstanding performance across all aspects of his job. 
Three judicial districts received the Outstanding Trial Team Achievement this year. The 1st Judicial District representing Gilpin and Jefferson counties, the 6th Judicial District covering San Juan, Archuleta and La Plata counties and the 20th Judicial District for Boulder county all received the honor. 
Other award recipients included Erin Collard from the 1st Judicial District who received the Cindy Nelson Office Manager Award and Katie Konecny from the 17th Judicial District who was recognized as the CDAC Outstanding Faculty.
Denver-based firm Davis Graham & Stubbs LLP was named as Best Law Firm for Female Attorneys by Law360, according to a Sept. 24 announcement. The firm was ranked 12th among firms with 101 to 250 lawyers in a nationwide survey looking at the demographic makeup of 269 firms. Nearly one-third of DGS' partners and over half of its non-partners were women on the survey date — Dec. 31, 2020.
Correction Note: an earlier version of this article had Akerman's and Katie Konecny's names misspelled and incorrectly noted Akerman had added Kevin Hein as a new attorney. An earlier version also listed Colorado District Attorney's Council's name incorrectly. Law Week regrets the errors.