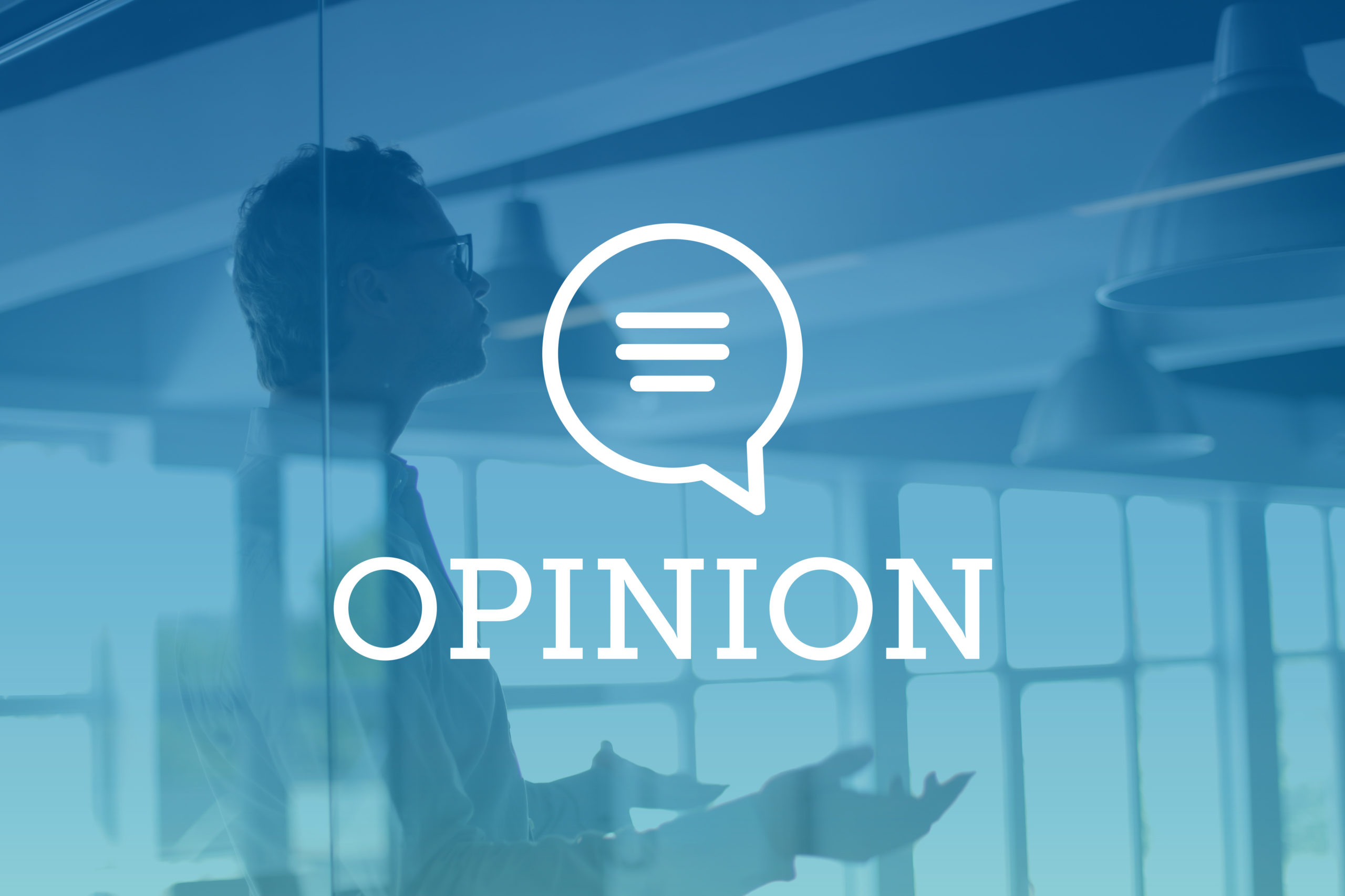 You are probably familiar with the concept of transgender status, and even if you haven't already addressed such a situation at your workplace, you probably have a rough idea of how you would handle a situation involving an employee in transition. 
It's time now for you to ready yourself for the next step in the 21st-century gender revolution and prepare for the day when one of your employees informs you they would prefer to be treated as "nonbinary" — that is, neither male nor female. What do you need to know about this developing issue?
How Many Nonbinary Individuals Are In The U.S. Workforce?
First, let's examine the scope of the situation. Although we don't have firm demographic numbers, there are several estimates that help us get a feel for how common it is to have a nonbinary employee. According to a 2015 national survey, some 33 percent of transgender individuals said that, if permitted the choice, they would prefer not to be assigned either gender designation. If we calculate based on the Williams Institute at the UCLA School of Law's conclusion in 2016 that approximately 1.4 million Americans identify as transgender, that means there could be over 450,000 nonbinary individuals in the country. And this number will only grow. A reported 12 percent of millennials identified as something other than male or female, according to a March 2017 study.
Similar research demonstrates that nonbinary workers feel pressure at their job when it comes to their lack of gender designation. Twenty-three percent of those polled say they purposefully hide their nonbinary status at the workplace. Of those who publicly identify as nonbinary, almost 20 percent believe they had lost a job because of their status, while a whopping 90 percent believe they have suffered some form of job bias, discrimination, or harassment.
Where Do We Stand Legally? 
While many cities and a few states permit individuals the option of listing no gender on government-issued identification cards, several states have started allowing residents to designate themselves as nonbinary on government-issued forms. Oregon became the first state to do so as of July 1, 2017, permitting individuals to choose "X" for gender on their driver's license instead of "M" or "F"; the District of Columbia then did the same. California will join suit in 2019, and will also permit residents to amend the gender on their birth certificates to nonbinary. The state of Washington is considering allowing the same change to existing birth certificates. These actions come on the heels of an Oregon court's decision to permit a former member of the military, Jamie Shupe, to legally change gender from female to nonbinary in what is considered to be the first such ruling in our nation's history.
However, there has been no movement on the federal level. In 2014, over 64,000 people signed a petition requesting that the U.S. legally recognize nonbinary status, but it fell on deaf ears. Meanwhile, a handful of other countries — Australia, Denmark, Nepal, and New Zealand among them — have some form of official recognition on government documentation.
At the same time, federal courts have yet to include nonbinary designations as a protected category in cases involving Title VII or other gender-related discrimination statutes. However, a host of courts have found a violation of law where employers treated workers improperly based on inappropriate gender stereotyping and non-conformity allegations ("she's too manly" or "he's so effeminate"), so there is significant risk of legal liability if you were to take adverse action against an employee because of their nonbinary status.
What Problems Might We Face?
Regardless of current legal obligations, you would be wise to develop a strategy for addressing issues arising from the inevitable situation when you are first informed that one of your employees prefers not to be designated with a traditional gender. Nonbinary individuals report that common problems in the workplace include non-acceptance, bias, transphobia, and harassment in the form of incorrect gender assumptions and improper use of pronouns and honorifics. You will want to take action to avoid these missteps, given your desire to maintain solid morale, low turnover, and productive employees. In order to stay competitive in today's environment, this is not an issue that can be ignored or made light of.
What Concrete Steps Can We Take?
There are several steps you can take now to proactively address the situation and make your work environment more welcoming to nonbinary individuals:
Review your policies, handbooks, work forms, website and other documentation to remove any specific gender designations. For example, there is no need to say "his or her," or "he or she," or "him or her." The repeated use of these words is clunky and potentially off-putting; modern English permits you to use "they," "them" and "their" as singular, gender-neutral pronouns. The Associated Press Stylebook adopted this change in early 2017, meaning that if you write something like "An employee needs to turn in their timesheet each day," you won't get in trouble with the grammar police.
For internal demographic purposes, you may consider asking "how would you describe your gender identity?" and provide options beyond "male" and "female." You could offer additional boxes such as "in another way," or "prefer not to say," or you could provide a space for employees to describe their identity using their own words.
You should consider revising your open-door, antidiscrimination and anti-harassment policies to include nonbinary gender designations among the categories that should not be considered while making any employment-related decision. Moreover, you should indicate that mistreatment of nonbinary workers is not permitted in any fashion.
Amend your training materials so that managers are aware of your company policies with respect to nonbinary individuals. Make sure they understand that you expect such employees or applicants to be treated with dignity, courtesy, and professionalism.
Consider revising your employee dress code to eliminate gender-related restrictions and distinct categories of rules for each gender. 
Replace them with simplified instructions guided by principles of general professionalism.
Review your bathroom situation and determine whether you need to create private unisex facilities that are available to any employee at any time.
If you learn that one of your employees prefers not to be treated as male or female, there are a number of specific steps you should take, focusing on communication, education, and accommodation:
Begin by opening a dialogue with your employee to let them know that your company accepts their status and will work with them to ensure they continue to have a professional and comfortable work environment. You can simply ask the employee what, if any, assistance they might need, and let them know that your door is always open to them if they have any problems at work. Find out if they have a preference with respect to gender-related pronouns and honorifics (for example, a common title in the nonbinary community is "Mx." instead of "Mr." or "Ms.").
You should then ensure that your workforce is educated about the situation. Regardless of whether a current employee asks to be designated as nonbinary after having previously assumed a male or female gender, or if a brand new employee identifies as nonbinary from day one, you should take steps to maintain a working environment of tolerance and mutual respect. As part of the education process, make sure all employees know that they should use the employee's new name, if applicable, and use the appropriate pronouns and honorifics.
Education is a key component of the plan. Unlike bathroom access and dress code issues, education is not directly in the hands of employers, yet they will pay the price if an employee — especially one in a management position — fails to comply. Open forums may encourage the exchange of concerns and suggested approaches.
In light of these recommendations, you might also wonder how to fulfill your EEO-1 reporting obligations when it comes to nonbinary individuals. After all, the report requires you to provide specific demographic information about your workforce, including gender statistics. While you must give your employees options to self-identify their gender when collecting the necessary data, the EEO-1 provides only two options: male or female. If one of your employees does not select one of the two choices, you may select the choice for the individual based on gender-identifying documents, starting with the documentation provided by your employee in conjunction with their I-9 form.
For many, this development may be unsettling and foreign. After all, most of us have lived the great majority of our lives with what we believed to be a clear understanding that people fall into one of two very specific and distinct categories. But the 21st-century has seen the dawning of a new day when it comes to many aspects of our culture and society, and nonbinary gender status is the latest development that requires us to open our eyes and adjust to a new reality.  
— Cheryl Behymer is a partner in the Columbia, South Carolina, office of Fisher Phillips; Janet Hendrick is a partner in the Dallas office; and Richard Meneghello is a partner in the Portland, Oregon, office.