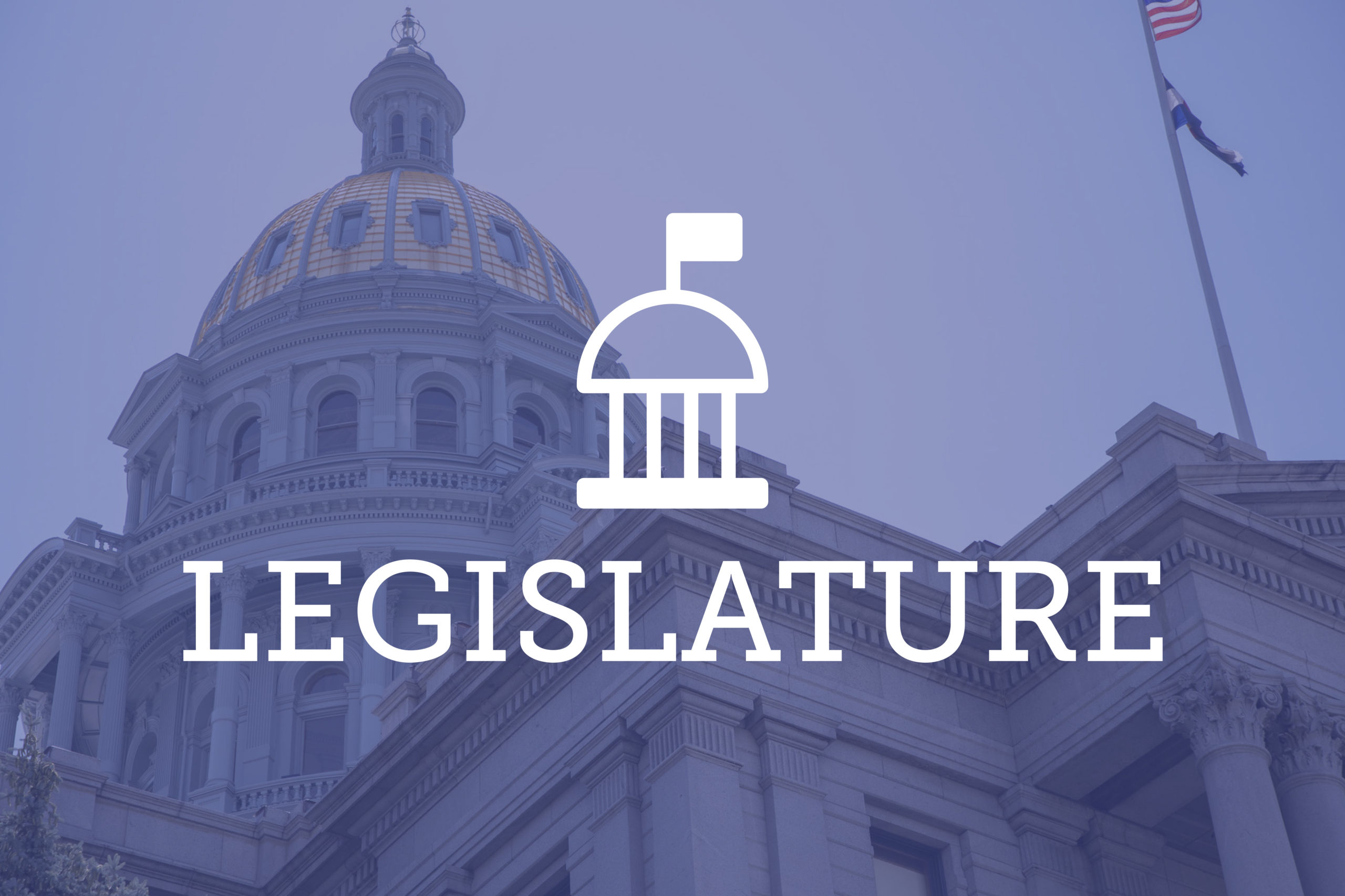 COLORADO CRIMINAL DEFENSE BAR
Attorney Carrie Lynn Thompson
What are some specific bills the Colorado Criminal Defense Bar is (or will be) working on this session?
The main bills that the CCDB will be supporting and working on are the bills that came out of the Sentencing in the Criminal Justice System Interim Study Committee. The three significant bills include: 
• Concerning granting judicial discretion to sentence a defendant to an indeterminate or determinate sentence for a sexual offense;
• Concerning clarification of sentences for habitual offenders; and
• Concerning lowering the period of mandatory parole from five years to three years for certain felony offenses
We also will be working on a bill to provide a "legislative fix" to SB16-181 [Concerning the sentencing of persons convicted of class 1 felonies committed while the persons were juveniles], which has been deemed unconstitutional by three judges in Arapahoe, Weld and El Paso Counties. We will also be supportive of bills concerning juvenile justice reforms.
What are the other criminal justice issues, in general, that your organization will be monitoring at the Capitol this year?
We will continue to monitor any bill that proposes the creation of new crimes, that proposes an increase in criminal penalties or proposes changes in procedures as it relates to criminal cases.
Is there anything else Colorado's criminal defense attorneys ought to know about this upcoming legislative session?
The Colorado Commission on Criminal and Juvenile Justice will be up for reauthorization, and there will most likely be some suggestions for improvement and change for the commission. Also, there is a bill that would allow CCJJ to contract for an updated study of effective criminal sentencing practices. While this year may not be the ideal year for sentencing reform, we hope to continue marching forward on the path of sentencing reform.
COLORADO DISTRICT ATTORNEYS COUNCIL
CDAC Executive Director Tom Raynes
What are some specific bills CDAC is (or will be) working on this session?
CDAC will be working with Sen. John Cooke on creating a felony-level offense for anyone who makes a false report to law enforcement or a first responder alleging any threat of violence, bombs or explosives or other similar emergencies that then results in the need for evacuation of a building or facility or requires a tactical law enforcement response. 
CDAC is also working with Rep. Cole Wist on a bill to expand the potential jury pool in felony cases to any person within the judicial district rather than just the county of trial. This bill is an effort to address serious issues related to low juror turnout in the rural counties. 
We will continue to look for mechanisms to offset the significant attorney workload and funding crisis that is especially present in the state's rural jurisdictions, as many if not all of the rural DA's offices are severely understaffed and under-resourced in comparison to the state funded public defender and alternate defense council system.
What are the other criminal justice issues, in general, that your organization will be monitoring at the Capitol this year?
CDAC will be monitoring several bills with particular focus on several ideas that were rejected by the Interim Sentencing Committee this fall, but will be run anyway by various legislators. As to the bills that did come out of the committee, CDAC has serious concerns about the sweeping and random approach proposed to limit more than 120 felonies that currently make a multiple-offending career felon eligible for habitual criminal status. CDAC believes that responsible and justifiable systemic reforms should focus on low-level and first- or second- time felony offenders and not those who choose crime as a lifestyle. 
CDAC will also oppose the effort to soften the state's sex offender indeterminate sentencing policy. Finally, CDAC is working collaboratively with Rep. [Mike] Weissman on seeking agreement on the potential expansion of discretionary parole for special-needs inmates and also trying to find middle ground with stakeholders on a revised approach to juvenile competency issues.
Anything else Colorado's prosecutors ought to know about this upcoming legislative session?
CDAC works with and through the state's 22 elected district attorneys to monitor and address any and all issues related to public safety, protecting victims, courtroom procedures, law enforcement issues and sentencing matters. Our focus is to facilitate legislative responses where needed and where supported by factual information that serve to protect our communities from those who choose to harm or endanger others. The state's DAs actively sponsor and facilitate programs and policies in their offices that aspire to keep youth out of the juvenile justice system and that provide young adults and first-time offenders opportunities to avoid conviction or permanent records. At the same time, prosecutors will aggressively prosecute and seek to incarcerate those who repeatedly and indiscriminately victimize our communities.
COLORADO DEFENSE LAWYERS ASSOCIATION
CDLA Board Liason Brandon Hull, on behalf of the CDLA Legislative Committee
What are some of the legislative issues that CDLA is monitoring this year? 
CDLA is a nonprofit association that exists to support and serve the interests of lawyers principally involved in the defense of civil litigation. This includes enhancement of the skills, effectiveness and professionalism of Colorado defense lawyers, and providing opportunities to address issues significant to the defense of civil matters and the civil justice system in general. Educating its members and the public about these issues is also important to CDLA. 
For this upcoming legislative session, CDLA will be monitoring and evaluating a large array of bills that are consistent with its mission, which may include tort reform, construction defect laws and changes to the rules of civil procedure.  
Is CDLA working on any bills to be introduced this year?
One of the exciting aspects of the state legislative process is the fast-paced nature of it all.  CDLA doesn't anticipate working on any specific bills, but it will be monitoring a wide array of bills and evaluating their impact on the civil defense bar in real-time.  CDLA's Legislative Committee has honed its efforts to identify knowledgeable witnesses, present compelling testimony, and provide input on legislative issues to lawmakers, even when the request comes at the eleventh hour. The legislative landscape can change at any moment during session, so CDLA is looking forward to what the new session will bring. 
Anything else that Colorado's defense bar members should know about this session?
CDLA is always available to provide input on pending legislation that is relevant to the civil defense bar and welcomes any opportunity to join the conversation on these issues.
COLORADO TRIAL LAWYERS ASSOCIATION
Organizational statement
How active does CTLA plan to be at the state legislature this year?
Every year, CTLA works around the clock at the Capitol for its members and their clients. CTLA focuses on protecting consumer rights, trial by jury and access to the civil justice system thus ensuring accountability and public safety. 
What are some of the legislative issues that CTLA is monitoring this year? 
The association will address bills that add unnecessary and anti- consumer immunity provisions, attempt to mandate forced binding arbitration and the compensation a person can receive when he or she is injured through no fault of their own. CTLA will continue to oppose any legislation that compromises patient safety in Colorado. 
Anything else that Colorado's plaintiffs' attorneys should know about this session?
CTLA wants to encourage every member from across the state to get involved. Throughout the legislative session, CTLA needs members to share their clients' stories on various legislative topics. In addition, members should contact their legislators to voice their support or opposition to bills when asked. By working together as a strong team, CTLA will continue to keep our constitutional freedoms such as the Seventh Amendment safe.
COLORADO WOMEN'S BAR ASSOCIATION
CWBA President Wendy Weigler, with CWBA Public Policy Committee Co-Chairs Gina Glockner and Monica Rosenbluth
How active does the CWBA plan to be at the General Assembly this session?
The CWBA will continue to build on the groundwork it has laid over the years and work with our partners on issues that are central to our mission. Our annual legislator appreciation breakfast took place in November and was the largest yet. 
Members of our public policy committee are actively engaged in tracking legislation of interest, as well as advocating for those issues at the Capitol via testimony and legislator outreach. 
What are some bills or issues this session that will be high priorities for the CWBA?
We have been part of the tremendous momentum that has been building over the issue of pay equity and we will continue to be heavily involved in this legacy work.
 In addition to pay equity, we will be involved in legislation that impacts women and children, and that touches on our mission of advancing women in the legal profession. 
Some of those issues include enhancing laws to prevent human trafficking, reauthorization of the Colorado Civil Rights Division and promoting family-friendly workplaces. 
We will also monitor juvenile justice issues, and tax policy and health insurance legislation insofar as it affects women and children. 
Anything else Colorado's women attorneys ought to know about this legislative session?
The CWBA continues to impact issues that affect women on the legislative level. We have a powerful voice, which is the result of many years of the hard work of our lobbyists and our public policy committee. We draw on the expertise of our membership on many of these issues and rely on them to provide expert testimony, research and data in support of legislation that is favorable to us. 
We are a vibrant, engaged organization and that dynamic is evident in the successes we have realized over the years in the public policy realm. 
— Doug Chartier