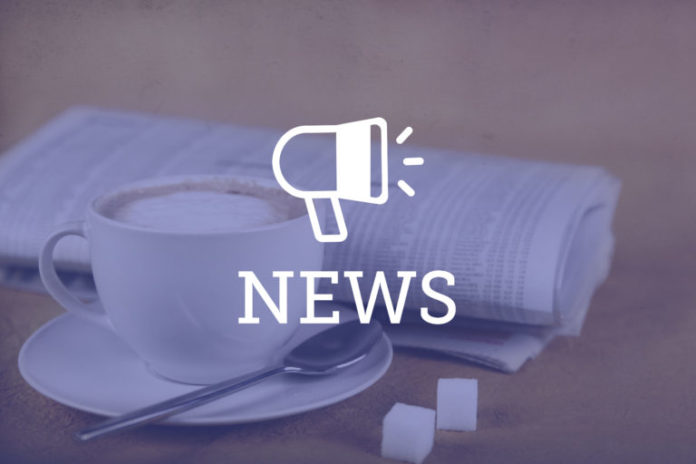 A federal judge in Denver last week ruled medical equipment maker Stryker Corporation must pay Colorado-based distributor ORP Surgical more than $4.7 million in a breach of contract case one attorney described as a David and Goliath story with lessons for lawyers about professional ethics.
U.S. District Court Judge R. Brooke Jackson on May 10 ordered Stryker to pay about $4.75 million in buyout payments it owed under contracts with ORP, whose sales representatives sold Stryker products in Colorado. Jackson also found Stryker breached its agreement by soliciting and diverting ORP sales reps after the business relationship between the companies fell apart. Additionally, Jackson sanctioned Stryker and its attorneys from Chicago firm Seyfarth Shaw for failure to preserve evidence and misconduct during the discovery process.
Michigan-based Stryker had two contracts with ORP, a 30-person company operating out of the Denver Tech Center. One agreement granted ORP the right to sell Stryker joint replacement products while the other was for trauma product sales. Both agreements required ORP to refrain from selling competing products for a year if the contracts were terminated. In return, Stryker was required to pay ORP "restriction payments" — essentially a buyout fee — equal to ORP's commissions from Stryker sales in the last 12 months of the contract.
According to Richards Carrington partner Chris Carrington, who represented ORP, the two companies worked together for nearly 20 years. When Stryker first started making trauma products, it couldn't offer all the products trauma surgeons needed, Carrington said, so ORP was permitted to sell a few products from Stryker's competitors, allowing the distributor to become a "one stop shop" for surgeons. But in late 2018, Stryker brought in new management who didn't approve of ORP selling competitors' products, according to Carrington.
In 2019, Stryker's new area vice president, Adam Jacobs, terminated the joint products contract for cause, citing ORP's selling of competitors' products, among other reasons. If the contract was terminated for cause, Stryker would not owe ORP the buyout payments. The companies then attempted to broker an end to the trauma contract but the negotiations fell apart and Lee Petrides, ORP's primary owner, terminated the agreement. Within days of the end of the contract, Stryker offered to hire a dozen of ORP's sales reps, which ORP said was a violation of the contract's non-solicitation and non-diversion clauses.
Jackson found Stryker did not have cause to end the joint contract and awarded damages of over $1 million for the buyout payments ORP was owed. In addition, the judge found ORP did not breach the trauma contract and is entitled to more than $3.7 million in restriction payments under that agreement. Jackson also concluded that Stryker solicited or diverted sales reps from ORP in violation of the trauma contract, which was supported by the fact that several ORP reps sent similar emails saying they wanted to keep selling Stryker products after Jacobs announced the contract had been terminated.
"Where they messed up is that the emails all said basically the same thing, used the same language and some of them were sent within seconds of each other," Carrington said. "It was extremely suspicious."
Carrington said that on the one hand, the case, which went to trial over eight days in December and March, was a "pretty straightforward" contract dispute. But it's also an example of a small company taking on a "megalodon" and winning, he said.
"In any other environment, either in business [or] in nature, might makes right," Carrington said. "A $14 billion company can run over whoever it wants to run over, and it can do whatever it wants to do." However, he added, "that still doesn't work in the law. The law really does at least endeavor to level the playing field through the enforcement of our agreements."
According to Carrington, the case also showed that Colorado judges will hold attorneys accountable for misconduct. The court appointed retired state court judge Charles Pratt as a special master due to the "volume and antagonistic nature" of discovery disputes in the case, Jackson wrote in his order.
Pratt found Stryker failed to preserve and protect text message evidence — text messages that later turned up after Pratt recommended sanctions. Pratt also found Stryker's attorneys had improperly coached and insufficiently prepared witnesses and failed to timely and completely disclose documents. According to the court's order, Pratt found a Seyfarth Shaw attorney had behaved "inappropriately, disruptively, uncivilly and unprofessionally" during a deposition.
"I find that Stryker failed to meet some of its preservation obligations, and that Stryker's counsel turned this case sour with nasty litigation tactics," Jackson wrote, adding that he was "appalled" at the attorneys' "playing fast and loose" with discovery obligations. In his order, Jackson admonished counsel and ordered Stryker and its attorneys to reimburse ORP for its share of the special master's fees and costs.
"The degree of misconduct that I witnessed was extremely uncommon," Carrington said. "I've never seen anything like it, and I don't ever want to see anything like it again." Seyfarth did not respond to requests for comment on the case or the sanctions against its attorneys.
"I think it's important for our bar to remember that this is a self-governing profession," Carrington said. "We govern each other, and the courts help enforce our ethics and our professionalism and govern that." He commended Jackson and Pratt for holding Stryker and its attorneys accountable, "because without judges who are willing to do that, lawyers can get away with a lot."