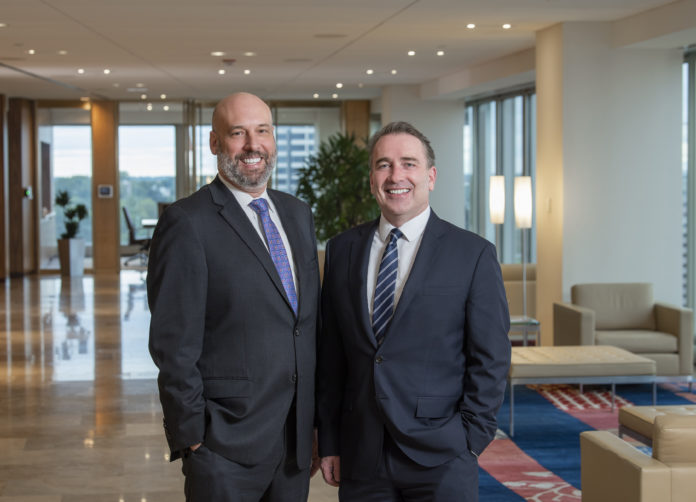 In a year without many large law firm mergers, the latest and largest merger for a firm not named Dentons came last week.
Lathrop Gage announced Thursday that it is merging with Minneapolis-based Gray Plant Mooty, forming Lathrop G PM. The combination creates a 395-attorney law firm with 14 offices across the U.S. The combination will be effective Jan. 1.
According to a press release from Lathrop Gage, the firm will rank No. 113 on the 2019 National Law Journal 500 list, based on headcount and No. 140 on the 2019 Am Law 200 list, which is based on revenue. The largest offices will be in the two joining firms' headquarters, Kansas City and Minneapolis.
Lathrop Gage has 21 attorneys in Colorado, with offices in Boulder and Denver. The Colorado presence puts the firm at No. 65 on Law Week's own 2018 Colorado 200 list, which ranks Denver offices based on headcount.
Although the two Colorado offices are part of a national spread, Lathrop Gage managing partner Cameron Garrison said he believes the merger will have an impact on the work in Colorado. He said Gray Plant had work in Colorado that would often be referred out, some of which has been referred to Lathrop Gage as the merger has been proceeding. Now, those matters will remain in-house, Garrison said. "It's indicative that there will be good workflow and client needs for our Colorado offices," he said.
Garrison will serve as Lathrop GPM's national managing partner and chair of the executive committee, and Sullivan will serve as the partner-in-charge of the Minneapolis office and a member of the executive committee leading the integration efforts. The 13-member Lathrop GPM Executive Committee will have partners from each legacy firm.
Thus far in 2019, there have been 99 law firm mergers nationwide, with most of them involving large firms acquiring smaller firms with single-digit headcounts. Prior to the Lathrop GPM merger, Lathrop Gage had 240 attorneys, and Gray Plant Mooty had 155 attorneys.
In 2018, there were 106 law firm mergers, according to Altman Weil Merger Line, setting a record for national mergers. This year could set a new record, though, with 38 deals announced in the third quarter alone bringing the year's total to 99.
Garrison said that even though the frequency of mergers between similar-sized firms has decreased, his firm had been looking for the right fit.
The two were brought together through a third-party consultant, but all parties felt it was a good cultural and business fit.
Both firms have a long history and pride themselves on those legacies, Garrison said, but are also forward-looking in their practice.
On the business side, he said the firms were able to add to each other's practices and provide complementary services. He said the joined firm's corporate litigation, wealth strategies, and labor and employment practices will all double in size and that Gray Plant's franchise and health care practices will be new for Lathrop Gage while its own life sciences and IP practices will enhance Gray Plant's services. "We have complementary practices. One thing one firm does well we think would be attractive to the other's clients," Garrison said.
Between now and Jan. 1, the firms will be focused on their integration and making sure all of the firms' attorneys, staff and clients know that there is only one firm. 
"Clients are at the heart of everything we do. Our work helps them seize opportunities, solve problems, and dominate their marketplace," said Lathrop Gage managing partner Cameron Garrison in a press release. "This combination offers Lathrop Gage clients experienced attorneys in new legal practices and access to deeper benches in several areas."
Gray Plant Mooty managing officer Michael Sullivan Jr. said, "Both of our firms are, first and foremost, dedicated to our clients, and this combination will provide them with expanded services to meet their growing needs. The synergies between Gray Plant Mooty and Lathrop Gage are remarkable. Together we will have the expertise in a wide range of practice areas and geographies to better serve our clients." •
— Tony Flesor, [email protected]