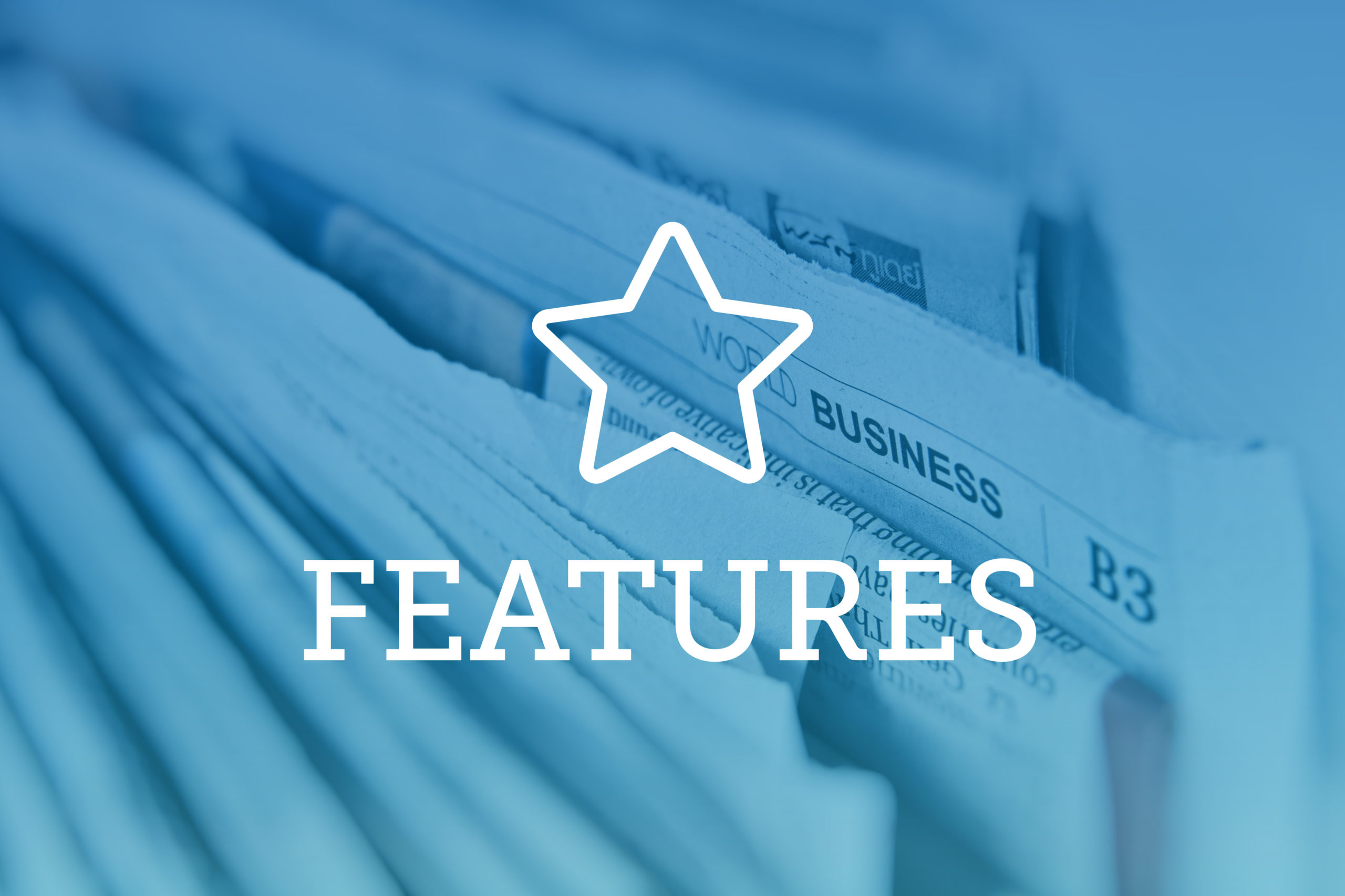 Law Week editor Tony Flesor sat down with Colorado Hispanic Bar Association president Christine Hernández at the Hernández & Associates office to discuss her year as president and the CHBA's work to strengthen the Hispanic community in the law and outside of it.
LAW WEEK: To start off, can you tell me a little bit about the membership of the CHBA, and can you describe what the organization does and what you would say is the value of it?
HERNÁNDEZ: The Colorado Hispanic Bar Association has right now, 225 paying members, but we have 1,000 contacts that receive our newsletter. We're focused on the Hispanic community, obviously, and improving the situation or the legal landscape for our young attorneys — getting them acclimated through law school to passing the bar and then mentoring them as young attorneys so that they can get into the profession. It's hard as a diverse attorney to make partner, to get a job at a large law firm. So our role is to be there to help them through the whole process.
And then once you've succeeded, and now you want to become a judge, then we work on helping you get there as well. So it's a family, we are family.
LAW WEEK: Can you also tell me a little bit about some of the more practical goals and if you've had any events that have been going on in the past year?
HERNÁNDEZ: We've had a total of nine CLEs, seven of our own, and then two that we partnered with the immigration section for CBA and we're partnering with the LGBT bar on another one. We've sponsored events for DUDL, the Denver Urban Debate League, and also we sponsor similar events for the Center for Legal Inclusiveness.
We're in the legal community sponsoring events, but we're also involved in the community at large. We are partners with Su Teatro, and we sponsored their film festival and their music festival. So we try to involve ourselves in the community in that way.
One of our CLEs was with the U.S. Census Bureau where they came in to talk to us about that citizenship question. And we also sponsored, there's a Latino advocacy day that happened back in March. So we were part of that this year. It's the first time we've ever done that. We go and testify the capital. I know that we were testifying against the death penalty. We were supporting the Equal Pay Act that the Colorado Women's Bar Association was behind. And then we were also very front and center on the bill I think that Sen. Benevidez supported protecting Coloradans from federal government overreach and that was actually passed.
LAW WEEK: You mentioned some of the work with the other bar associations and with CLI. Will you tell me about how that kind of cooperation works and if there's any particular shared mission that you have right now?
HERNÁNDEZ: The diversity bar leaders meet once a month, and it's been a lot of fun. Some of us have smaller memberships. Others have large memberships, like the Women's Bar has got over 1,000 members. So it helps when you're doing an event to have support. But our common goal this year has been getting diversity on the bench. We met with Gov. Jared Polis' chief legal counsel back in August to try to brainstorm what can we do to help our membership get on the bench, or what can we do to help get diversity on the bench across the state. That has been our main focus on streamlining our individual procedures. How can we work together to have a stronger voice with the governor, whether it's this governor or the next governor, how do we make that impact and get them to know that diversity is important? Especially outside of Denver. So that's been a goal. And we support one another. Every bar association has its own annual gala and everybody attends or supports one another's events. And it's been really great.
LAW WEEK: So you have your next gala. Can you tell me about the one you had this year? 
HERNÁNDEZ:  That was January. I refer to it as hazing. They make the president-elect put that on. So that's what I did last year. And we had a really good group. We had close to 400 in attendance, we have endowed scholarships at DU and CU that are run by our foundation, which is a separate organization.
We give our annual awards and recognize individual attorneys and law firms or organizations that are helping the Hispanic community with the work that they do. And this year, at my banquet actually, we did something new for the first time. We started a Circle of Giving, which is a separate scholarship. And we gave those scholarships out at the banquet. And it's different, because that money can be used for anything, not just tuition. So if you need help paying rent, you need help paying books, whatever it is, that support goes to help law students get through the semester.
LAW WEEK: And then I wanted to also talk to you about how you think the legal community is doing in terms of sort of supporting the organization or supporting its membership. Are there any specific issues or initiatives that you think are important to kind of take on?
HERNÁNDEZ: Here in Colorado, we have the Pledge to Diversity that a lot of the big law firms have signed on to. So I feel that we keep insisting on diversity and how important it is. And I feel like we're getting heard. But the conversation can't stop. So we just continue to voice it and raise it every year, because it has to be. But we're making progress. Not as fast as some of us would like, but it's progress. We only have so many law students graduating every year to fill those spots, but we're being heard. And it helps that we, the smaller diversity bars, work together on these initiatives.
Earlier in October, CHBA co-sponsored with DU, CU and IAALS and Gibson Dunn hosted an event created to help law students get ready. So we had different employers come in — big firm, small firm, nonprofit — we had Justice Monica Márquez, Justice Melissa Hart, Justice Will Hood there and Federal Judge Christine Arguello was there talking about clerkships, and it was a great opportunity to hear from the horse's mouth: What is an employer looking for on your resume? If it's your dream job to be a clerk, what do you need? We felt that it was important to do things like that because a lot of us are first generation attorneys. We have no clue what we're doing in law school, and everybody else seems to have somebody else tell them what they need to do. We want to make sure everybody is on the same level playing field. And it was an amazing event. And it was more than just talking about diversity, it was giving students the tools to m ake them more employable.
My presidency has been about giving you actual concrete things you can use. We had a lot of success with the young lawyers. How do you build your brand usable tools to make them more competitive? •
Tony Flesor, [email protected]