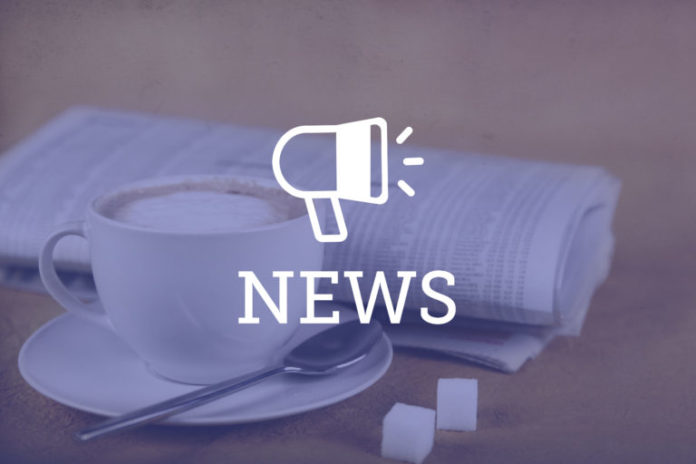 Michael Burg will be honored with a lifetime achievement award from the Colorado Trial Lawyers Association this spring. While the award recognizes nearly five decades of accomplishments, he says there's still more he wants to achieve.
Burg, a founding shareholder of Burg Simpson Eldredge Hersh & Jardine, has no shortage of accolades. In addition to receiving the CTLA's Kenneth Norman Kripke Lifetime Achievement Award, which was announced last month, he was named one of Law Week's Lawyers of the Decade for 2000-2010 and one of the Top 50 Trial Attorneys in America by the Legal 500. He has also received the Clarence Darrow Award and the American Association for Justice's Heavy Lifting Award. 
In 2016, Burg was inducted into the Trial Lawyer Hall of Fame at Temple Law School in Philadelphia, where his portrait hangs alongside 70 other renowned trial lawyers, including John Adams, Thurgood Marshall and Johnnie Cochran.
Some of the work he's most proud of includes representing investors in a fraud case against banking giant UBS and rating agency Moody's. His client, a hedge fund, alleged the bank knowingly sold toxic securities that Moody's planned to downgrade, defrauding it of tens of millions of dollars. The case was settled during trial.
He has helped thousands of people receive compensation through mass tort and class action lawsuits. He was lead counsel in litigation against the makers of birth control brands Ortho Evra and Yaz/Yasmin, leading to settlements of more than $3 billion dollars.
Burg has also gotten multi-million-dollar verdicts for survivors of gas explosions in Steamboat Springs and Cody, Wyoming and helped to secure a $143 million settlement for residents and businesses affected by gas explosions in 2018 in Massachusetts.
But it's not just the size of the verdict or settlement that makes a case rewarding. "Sometimes, getting the small verdict on behalf of a plaintiff who was in dire need of representation is something that brings me the most pleasure," Burg said. "I consider myself a trial lawyer who is there to fight on behalf of individuals against giant corporations and giant insurance companies."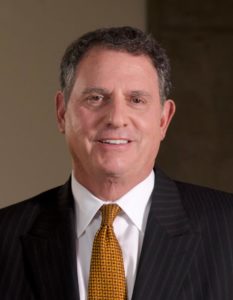 He's also proud of the firm he has built, which has grown to more than 70 attorneys. "We started really at the bottom," Burg said. He was fired from the first law firm he worked for and couldn't find another job, so he was forced to set out on his own, starting as a solo practitioner doing debt collections. His father gave him a desk to work from and some advice: Don't chase the money, be the best. "And if you're the best, everything will be fine. The money will follow and your career will follow," Burg said, recalling his father's words.
It's advice he hopes more young attorneys will follow. "Right now, I'm concerned," Burg said. "We need great young trial lawyers who are going to follow in the footsteps of all the people who got this incredible [CTLA] award and continue to fight the fight." It's hard for young lawyers to resist the allure of big firms representing Fortune 500 companies, he said, "but we need some of those best and brightest to be on the other side."
It's also harder for new lawyers to get the courtroom experience they need to become great trial lawyers. "When I started, the rules were such that I got into court daily, whether it was on a motion or a hearing where I got to take testimony," he said. "And I got to really learn my craft." But today, it's harder for young attorneys to go to court and to trial, he said, "because now so much is done on the pleadings and on the memos and on the motions in which there is no live testimony."
Although he has decades of court wins and big settlements under his belt, Burg still has goals he has yet to achieve, including eliminating Colorado's damages caps in wrongful death cases. "One thing I've been fighting for my whole career is trying to get rid of these caps, which have been found to be unconstitutional in other states and have been removed legislatively," he said, adding he has had eight-figure verdicts in states like Arizona and Wyoming that wouldn't be possible in Colorado due to the law.
"It's very frustrating that as we sit here today, we are one of the few states that have caps on wrongful death where the legislature, not jurors, will decide whether a young child who's injured is able to get full compensation," Burg said.
He also wants to continue working to ensure there are "fair and competent" judges on the bench. Burg has served on the Colorado Supreme Court Nominating Commission and he's on an advisory committee that recommends judges to serve on the U.S. District Court for the District of Colorado.
Burg will receive the Kenneth Norman Kripke Lifetime Achievement Award at the CTLA's annual spring dinner on May 12 at the Ritz-Carlton Denver. The CTLA will also hand out its Case of the Year, New Trial Lawyer of the Year, Outstanding Service to CTLA, Access to Justice and Legal Staff of the Year awards at the dinner.
Burg said he is "extremely humbled" and "really appreciative" that the CTLA chose him for the lifetime achievement award, which he says has historically gone to attorneys who have worked hard to achieve justice, are ethical and willing to fight for what is right.
"I'm not done yet," he said. "I'm glad I got it while I'm still alive, but I've been doing this for 47 years and I'm going to continue to do this."