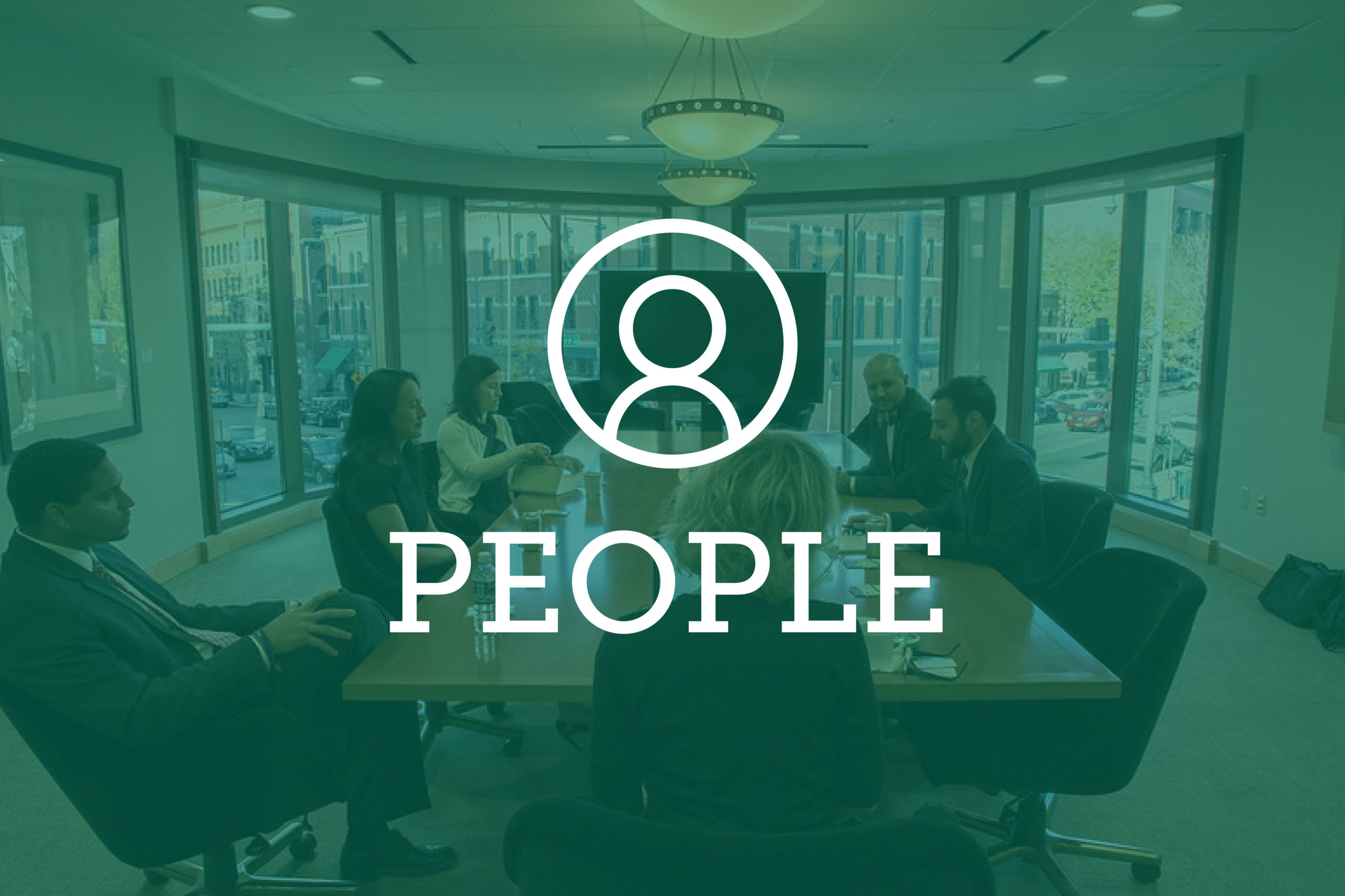 Wheeler Trigg O'Donnell founding partner Michael O'Donnell has been elected secretary of the American College of Trial Lawyers. O'Donnell is the first ACTL officer elected from Colorado.
The college is dedicated to maintaining and improving the standards of trial practice, professionalism, ethics and the administration of justice. Fellowship is limited to 1 percent of the practicing lawyers in each state or province.
"Mike embodies absolutely everything the College stands for — excellence in trial practice, collegiality, exceptional integrity and a deep and lifelong commitment to improving the application of and access to justice," said WTO Founding Partner Malcolm Wheeler. "Mike will do great things by and for the Fellows of the College."
O'Donnell previously served a four-year term as a regent on the board of regents, which manages the ACTL's affairs. The board consists of 15 regents and five officers.
Butler Snow announced Tuesday that Dee Wisor has been elected president of the National Association of Bond Lenders for the 2018-2019 year. Wisor's term began Sept. 26 during the group's annual Bond Attorneys' Workshop.
NABL was established in 1979 to promote the integrity of the municipal market through the education of its members in the laws affecting state and municipal bonds. NABL provides its members with a forum for the exchange of legal ideas as to law and practice, giving its members tools that help them continually improve innovation in the field. NABL also provides commentary and recommendations at the federal, state and local levels on legislation, regulations and rulings affecting bonds. Wisor is a member of the Colorado Bar Association, the Denver Bar Association, the American Bar Association and is a fellow of the American College of Bond Counsel. He received his undergraduate degree from Dickinson College and his law degree from the University of Denver. 
Associate Watch
Armstrong Teasdale announced the addition of nine associates across various practice and locations, including Denver, St. Louis, Kansas City and Philadelphia. The new additions were effective Sept. 24 and include Eric Brunngraber, Caitlin Fagan, Lance Hernandez, Ryan Seewald, Lucas Sheets, Mikala Travers and Hannah Woofter. They join associates Han Liu and Bianca Valcarce, who were also added to the firm recently.
In particular, Hernandez and Seewald will join the firm in Denver. 
Hernandez is a member of the firm's litigation practice group. He has experience conducting research, drafting memoranda, preparing appellate arguments and advising clients on general litigation, white-collar crime, corporate litigation and securities and employment matters. In addition, Hernandez has experience in the intellectual property area drafting patent applications, patent claims and office action responses for various mechanical, electrical and aerospace-related patents. His background includes significant research experience and training in the mechanical engineering field. His admissions to practice law are pending in Colorado.
Seewald is a member of the firm's intellectual property practice group where he advises clients on a variety of mechanical and biotechnology matters. In addition to his background in chemistry, Seewald has significant hands-on laboratory and research experience in hematology and oncology, as well as medical device development and testing that lend well to his legal practice. His admissions to practice law are pending in Colorado.