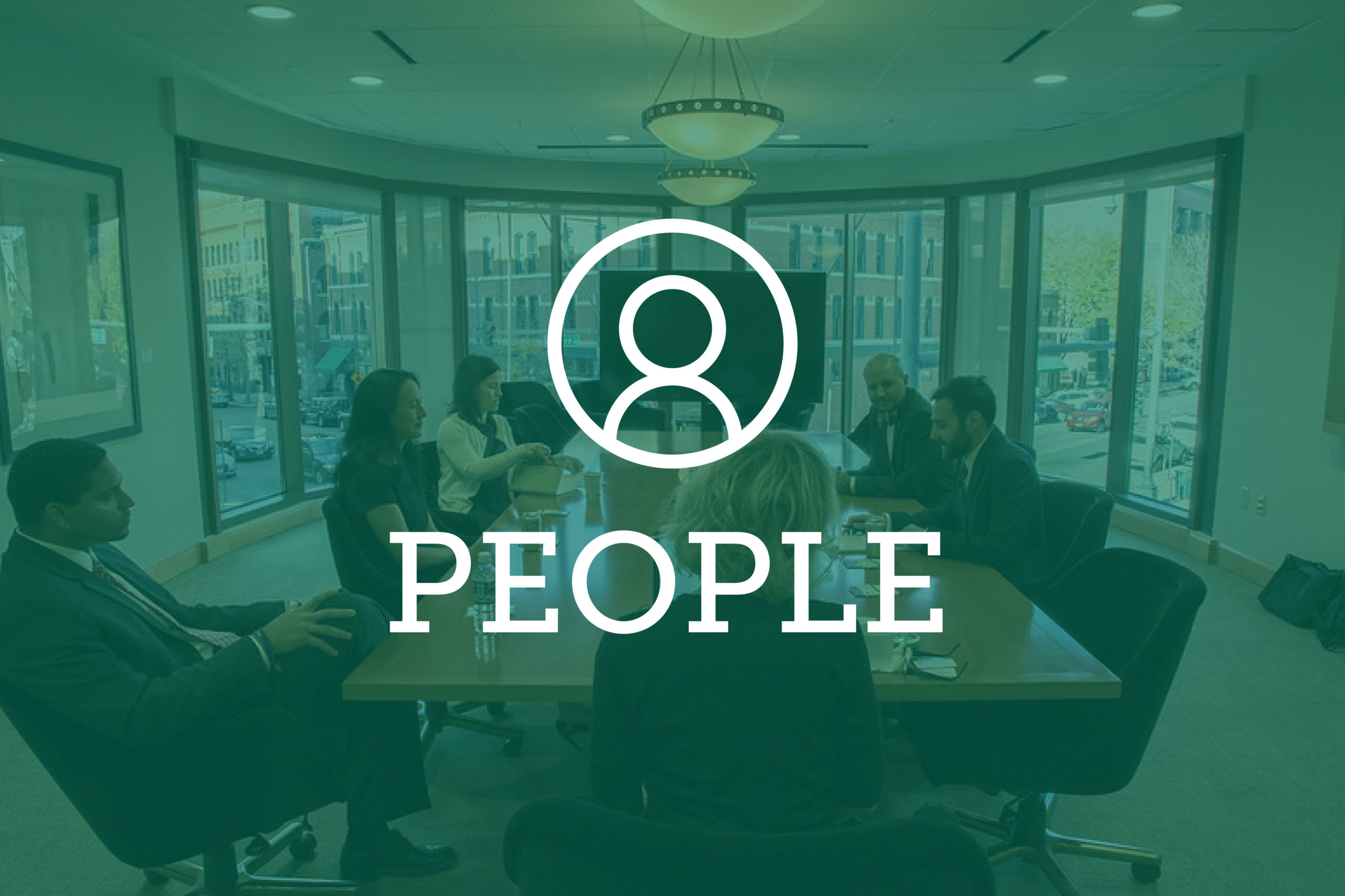 Moye White announced March 30 the addition of Caleena Braig and Tanya Sevy as associates in the firm's litigation section.
Braig represents clients in civil litigation matters including construction defect, professional liability and FELA claims. She also has experience in negligence and strict liability claims, property damage claims, wrongful termination claims and cases involving breach of contract.
Braig, who joined Moye White from a regional firm in Boulder, also has experience in litigating jury trials and has managed litigation in both state and federal court in cases across the country. She previously worked with a litigation defense firm in Dallas and, prior to that, a national toxic tort law firm representing Fortune 500 companies in product liability, premises liability, and environmental litigation.
Braig received a law degree from Baylor University Law School and an undergraduate degree in public relations and business foundations from the University of Texas.
Sevy focuses on general commercial litigation. She also has experience defending discrimination and Section 1983 actions, negligence claims involving personal injury and property damage, and cases involving breaches of contract and business disputes.
Prior to joining Moye White, Sevy worked at a regional firm where she gained experience in a wide variety of areas, including employment litigation. Additionally, she clerked for the Judge Ross Buchanan in Denver District Court.
Sevy received a law degree from the University of Denver Sturm College of Law and undergraduate degrees from Colgate University.

PARTNER PROMOTION
Fortis Law announced Friday that Andrew Comer has been named partner. 
Comer advises companies on mergers and acquisitions, commercial transactions, and other corporate matters affecting their formation, financing, and operation. His clients include software and application developers, cloud services companies, creative and advertising agencies, manufacturers, retailers, and various service providers. 
Comer leads Fortis' trademark practice where he focuses on assisting new cannabis and CBD companies since the Farm Bill was passed in 2018. Prior to 2018, any product with hemp or CBD was considered illegal and could not be registered under federal trademark. Comer prepared his clients to submit trademark applications to the U.S. Patent and Trademark Office when the Farm Bill took effect.
Comer received a law degree from the University of Denver and a bachelor's degree from the University of Colorado.
JUDICIAL ANNOUNCEMENTS
The 7th Judicial District Nominating Commission has nominated two candidates for a Hinsdale County judgeship created by the retirement of Judge Alvin Lutz. The vacancy will occur on May 19.
Nominees Patricia Crotwell of Lake City and James McDonald of Gunnison were selected in a meeting held via videoconference on March 27.
Under the Colorado Constitution, the governor has 15 days from March 30 to appoint one of the nominees as Hinsdale County judge.
Comments regarding any of the nominees may be sent via e-mail to the governor at [email protected]