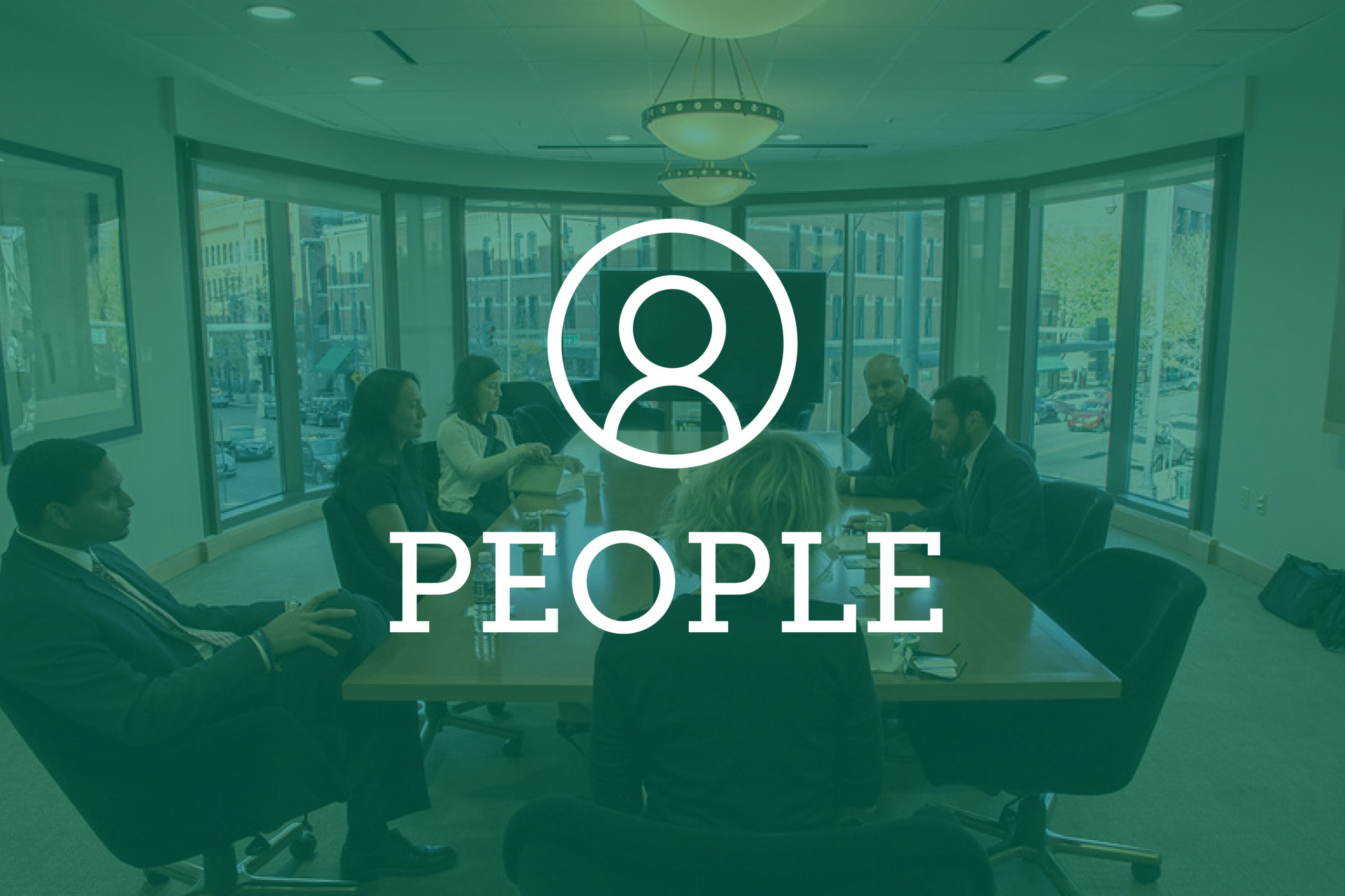 Moye White announced Aug. 5 that Spencer Malley and Kevin Tibolt have joined the firm as associates in the real estate section and the business section, respectively.
Malley's practice revolves around commercial and industrial leasing, which includes negotiating and drafting leases, subleases and lease amendments, as well as ancillary documents. Malley also provides legal guidance to real estate developers throughout the acquisition, development and disposition process, including negotiating, drafting and reviewing purchase and sale agreements and performing title and survey due diligence.
In his practice, Tibolt focuses on business formation, corporate governance, secured transactions and commercial lending, mergers and acquisitions, private equity and securities. Tibolt also drafts operating agreements and corporate bylaws, purchase and sale
agreements, loan documents, commercial contracts and various employment agreements.
"Both Spencer and Kevin bring critical perspective, unique experience, and valuable service to our firm, which will directly benefit our industry-leading clients," said Moye White managing partner Thomas List.
Prior to joining Moye White, Malley worked as in-house counsel at a Fortune 200 healthcare company and as a landman at a land services company, where he performed title research and advised clients regarding mineral ownership rights and curative requirements regarding potential oil and gas development sites.
Tibolt started his career at a local, Denver-based law firm. Before law school, he worked in Division I college football. In addition to coaching, he served as the NFL liaison and coordinated recruiting, NCAA compliance and scholarships, academics, team travel, and all aspects of internal administration.
Malley received a law degree at the University of Georgia School of Law and his bachelor's degree in international relations from Brigham Young University in 2011. 
Tibolt received a law degree from the University of Denver's Sturm College of Law and a bachelor's degree at Syracuse University in 2010.

LATERAL WATCH
Snell & Wilmer announced Tuesday that Magnolia Movido has joined the firm's Denver office as counsel in the tax group. She comes from Ernst & Young, where she led the Southwest region global compliance and reporting – global services practice. 
Movido is an enrolled agent with the IRS and has experience helping multinational clients with international tax compliance and tax planning. She previously managed global compliance and reporting for middle market to Fortune 10 companies, and she has experience in international tax transactions and working with global teams."We are excited to have Magnolia join our team," said Denver managing partner Curt Reimann. "She brings a keen understanding of the complexities of international tax as well as a passion for establishing and maintaining strong relationships with clients." 
Movido currently serves as a board member of the Brighton Charter School Building Corporation and holds leadership roles in TiE Denver and GlobalMindED. 
Originally from the Philippines, Movido previously practiced before the Philippine Court of Tax Appeals and the Philippine Bureau of Internal Revenue. She is very passionate about education and has served as a professor of law in the Philippines, and she is currently an adjunct faculty member at the Metropolitan State University (Master of Professional Accountancy Program). Movido received her LL.M. in Taxation from the University of Denver Graduate Tax Program, and she received a law degree and a bachelor's degree from the University of the Philippines.

GOOD FOR YOU
Holland & Hart announced that partner Maureen Witt was inducted into the International Academy of Trial Lawyers at the organization's mid-year meeting held July 24–28. 
IATL's fellowship is by invitation only, which includes a vetting process by both peer and judicial review. Membership is limited to 500 active trial lawyers from the U.S. and includes over 150 fellows from nearly 40 countries across the globe. 
With almost 40 years of experience in high-stakes, complex litigation locally and nationally, Witt has first-chaired significant cases of first impression and precedent-setting trials and appeals. She has tried cases in numerous jurisdictions across the country and has handled appeals in the 4th, 7th, 9th, and 10th Circuit Courts of Appeals. 
Witt currently leads Holland & Hart's commercial litigation practice group and products liability group, co-chair of the firm's international arbitration practice group and handles ICSID, ICC, ad hoc and other arbitrations throughout the world.
She has served in leadership and board roles in many legal and other charitable organizations, including Colorado Lawyers Committee, Colorado Women's Bar Association
Foundation and Notre Dame Law Association.