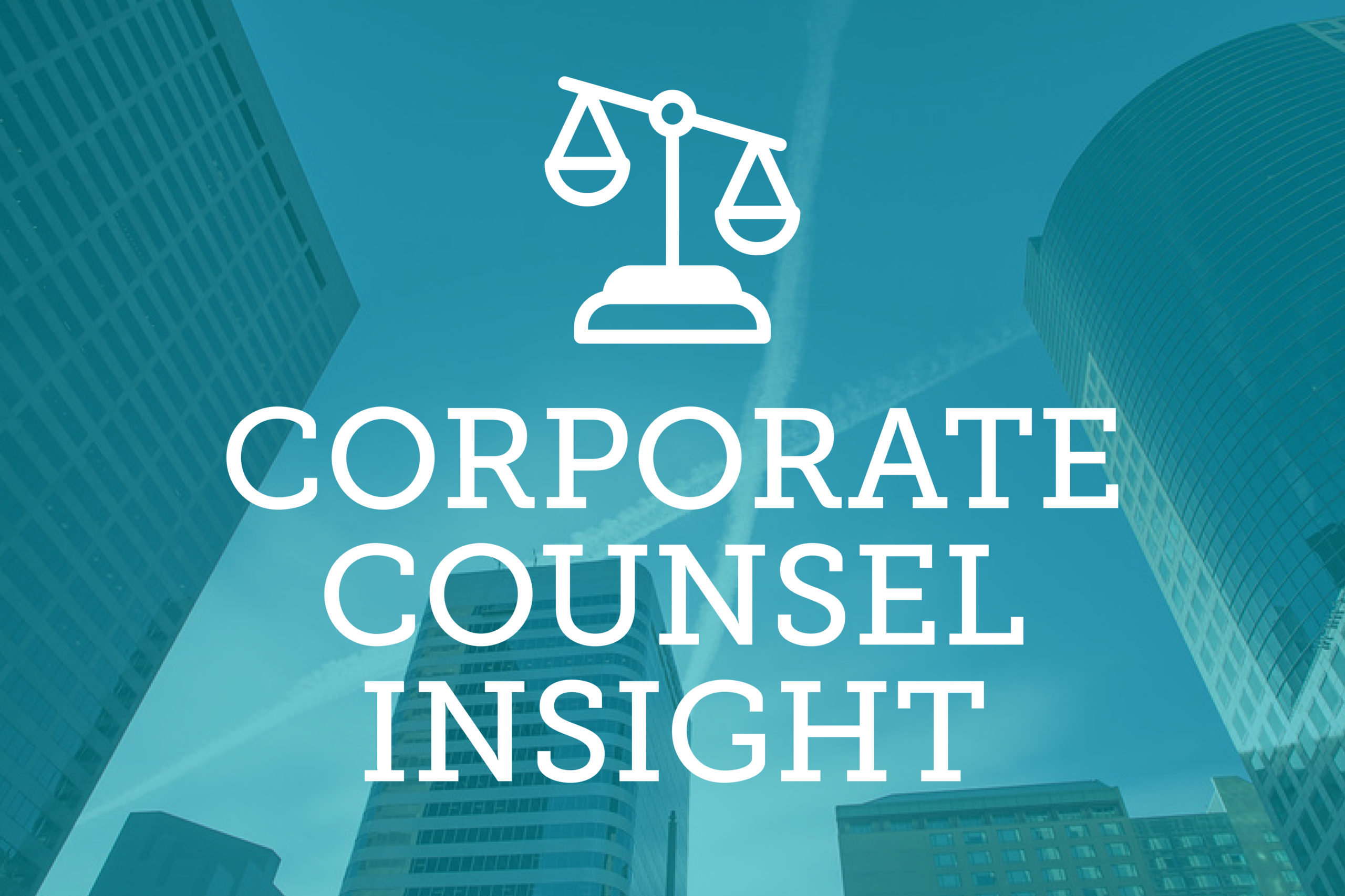 Rose Stella has one question for lawyers looking for advice about going in-house: are you a builder or a maintainer?
The general counsel for New York-based Sandow, a company whose portfolio includes magazines, tools and services for the design industry, said maintainers "keep the wheels on the bus" at their companies to protect what is already there, while builders take a leading role in launching new initiatives, companies and products. Finding a fit with a company's culture and needs is key, she said.
"Here at Sandow, in a place where we're always creating new businesses and acquiring new businesses and have a lot of new ideas and move quickly, a builder personality is what you need," Stella said. "It's what my CEO has, and it's what I need to have to match."
Sandow owns traditional media brands like Interior Design magazine, which has been publishing since 1932, but it has expanded into other areas, including a recently launched startup called Material Bank. The new platform lets architects and designers search for materials and receive sample swatches by the next morning.
Stella, a recent transplant to Denver, said working with the company's broad range of brands keeps her day exciting.
"One thing every in-house lawyer will tell you is that no day is ever the same, and you usually don't end up doing what you expected walking into the office that morning," she said.
In addition to handling transactional matters, like contracts, mergers and acquisitions, Stella manages the company's intellectual property portfolio. She also supervises the HR department on disputes, terminations and other personnel matters — a big job at a company with about 400 employees.
"We're fortunate to have fairly little litigation and claims compared to some other companies, but to the extent that we do, I do manage our litigation and commercial disputes," she said. When she needs a specialist's help for certain stages of litigation, patent and trademark filings, she brings in outside counsel.
Sandow's legal department consists of Stella and a paralegal. She said being the company's sole attorney has its ups and downs.
"There's never an issue of the left hand not knowing what the right hand is doing, because they're both my hands," she said, adding that having one person with deep knowledge of the company's legal issues and not having to confer with another attorney can improve efficiency.
Stella, a graduate of Cornell Law School, said her summer stints at Sullivan and Cromwell's L.A. office and Cravath Swaine & Moore in New York confirmed that corporate and transactional work was the path for her. 
After graduating, she joined Cravath in New York, where her experience working closely with a tech startup and several months spent at client Credit Suisse's office helped convince her to go in-house. She later joined Sotheby's in New York, where she led a team handling all of the auction house's North and South American transactional work, until becoming Sandow's first general counsel in 2016. 
Although she loves New York's energy and professional opportunities, Stella said she wanted a different quality of life. Her love of hiking and desire to be close to family — her sister lives in Westminster — prompted her move to Colorado late last year. 
She had been working at Sandow for about three years when she approached CEO Adam Sandow about her plans.
"I let him know that I still really enjoyed working with the company and working closely with him and being on the board of our startup, and all the other hats that I wear here, but that, ultimately, I wanted to be near my family and to be able to hike," she said.
A big part of why her boss agreed to let her work remotely was that the company valued her contributions as the company's first in-house attorney and wanted the consistency and knowledge of someone who had built a lot of processes.
"If I hadn't already established myself that way, it might not have ended the same way," she said.
She still travels about two weeks each month — usually to the company's New York office, but sometimes to its other locations. Sandow has headquarters in New York and Florida, and Material Bank has operations in Chicago and Memphis. 
Being part of a company with multiple offices and an executive team that travels a lot has made it easier to work remotely, according to Stella.
"I really think having a culture where people are on the road and talking on their cell phones rather than always being strictly in the office definitely helps," she said.  
There are a few tricks she uses to make the distance easier on her coworkers. Stella sets her watch and laptop clocks to East Coast time, no matter where she is, and she automatically forwards her New York office calls to her cell phone. It also helps that she's an early bird, so she's up and working at the same time as her team two time zones ahead. She said that although they may seem like small adjustments, they eliminate any confusion about when or how she can be reached. She also likes to use video conferencing to allow her and her teammates to read each other's body language and gauge reactions.
"I think as a society we're going to move increasingly — particularly in creative businesses — towards a model where people are able to work remotely or have other flexible work arrangements," she said, noting that fierce competition for talent has forced everyone in the market to consider whether it would work for them.
She said working remotely has made her more efficient. She now does a lot of things digitally, such as reviewing, marking up and signing documents, that used to require extra steps and create waste when she was in an office and did everything on paper. 
While the move to Denver has required frequent travel and adjustments to her work process, the hiking has been worth it. Lion's Lair Trail and Eldorado Canyon near Boulder have become her local favorites, and she said a recent trip to Black Canyon of the Gunnison National Park "blew [her] away."
 —  Jessica Folker, [email protected]