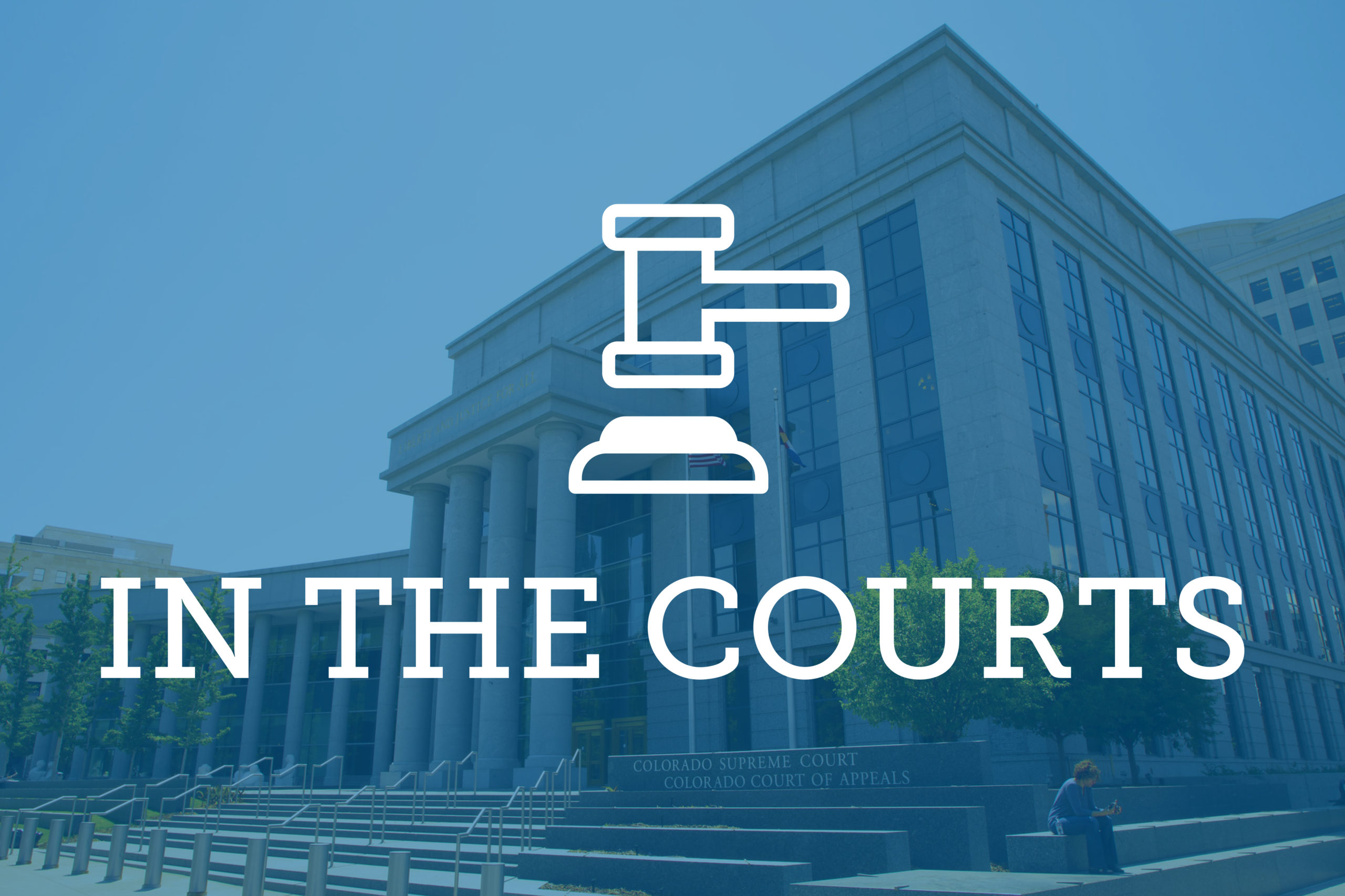 The Colorado Court of Appeals published an opinion July 25 that is expected to end a long-running feud between an oil company and an environmental activist in a case that inspired state lawmakers to adopt stronger free speech protections.
The unanimous decision in SG Interests v. Kolbenschlag affirmed a district court's order granting summary judgment to Pete Kolbenschlag, who was sued for libel by SGI, a Texas-based energy company, for comments he made on the website of the Glenwood Springs Post Independent in late 2016.
Steve Zansberg, senior counsel at Ballard Spahr's Denver office, represented Kolbenschlag, a longtime activist who manages issues campaigns through his company, Mountain West Strategies. Kolbenschlag was awarded attorney's fees.
Kolbenschlag's two-year legal ordeal prompted state legislators to enact stronger protections against meritless lawsuits meant to silence people who exercise their First Amendment rights, known as Strategic Lawsuits Against Public Participation, or SLAPP. Colorado's anti-SLAPP statute was introduced during the 2019 legislative session and went into effect July 1.
"The most significant outcome of this case is the passage of our anti-SLAPP statute that is a direct outgrowth of it and that will have profound long-term benefits for the people of the state," said Zansberg.
William Zimsky and Andrew Schill of Abadie Schill in Durango, who represented SGI, did not respond to requests for comment.

A PROTRACTED SPAT
SGI alleged in its original complaint filed at the Delta County district court in 2017 that Kolbenschlag made defamatory statements when he wrote that the energy company had been "fined for colluding" with another oil and gas company, Gunnison Energy Corporation.
In 2012, the U.S. Department of Justice filed a complaint against SGI and GEC for anticompetitive bidding on natural gas leases auctioned by the Bureau of Land Management in 2005. SGI and GEC reached a settlement with the DOJ for alleged violations of the Sherman Act and False Claims Act in 2012. The settlement amount was more than 12 times the companies' original cost of acquiring the land, but the agreement stated the settlement was not an admission of liability by SGI.
SGI claimed that Kolbenschlag's characterization of the settlement as a "fine" for collusion was untrue and took issue with the activist's assertion that it had intended to "rig bid prices and rip off American taxpayers."
In June 2018, the district court dismissed the libel case on the grounds that Kolbenschlag's comments were substantially true, meaning the average reader would not differentiate between paying a settlement and paying a fine. 
The court also awarded him attorney's fees, having found the lawsuit to be frivolous and vexatious.
SGI appealed, but the Court of Appeals affirmed the lower court's ruling June 27 in an unpublished opinion that the court published July 25.

CLEAR-CUT CASE
Zansberg first took on Kolbenschlag's case when he was working at Levine Sullivan Koch & Schulz, which merged with Ballard Spahr in 2017. He said the facts of the case were so straightforward that he agreed to defend Kolbenschlag for a contingency fee.
"This case, for us, was so clear-cut that it was an unmeritorious, frivolous and — as the trial court ultimately found — vexatious case … that we agreed to take this case without receiving any payment," he said, "so certain were we that the case would be thrown out and that attorney's fees would be awarded to them."
Zansberg said that because Kolbenschlag's comments were deemed "substantially true," the court did not need to consider the defendant's intent or whether there was actual malice.
PREVIOUSLY REPORTED
Kolbenschlag wasn't the first to state that SGI had been "fined" for antitrust violations and bid-rigging. In an answer brief to the Court of Appeals, Zansberg pointed to a dozen publications from 2012-2013 that said SGI and GEC had been "fined" or that described their settlement as a "fine." 
These ranged from local newspapers like the Durango Herald and Aspen Daily News to energy industry newsletters, none of which SGI sued for libel.
"It shows you that this wasn't about trying to correct the company's reputation. Its reputation had been sullied back in 2013, when everyone had reported that they had paid this massive fine," Zansberg told Law Week.
"It wasn't until years later when Mr. Kolbenschlag posted this little, innocuous comment on his Facebook on a little newspaper website in Glenwood Springs, Colorado, and this Texas-based oil company sued him."

NEW PROTECTIONS
"This lawsuit is a classic, textbook example of a 'SLAPP' action," Zansberg wrote in 2017 in his motion to dismiss the case. He noted that it was the only libel suit the company filed, despite the previous publications that made similar claims, and that the lawsuit targeted an outspoken critic on an issue of public concern.
Zansberg said the suit prompted State Senator Mike Foote of Boulder, to contact him about introducing an anti-SLAPP statute to protect defendants in retaliatory or meritless lawsuits. Foote, along with Reps. Shannon Bird and Lisa Cutter, introduced House Bill 19-1324, which took effect July 1 and establishes an expedited legal process to dismiss and award attorney's fees to a defendant who has exercised their right to free speech or to petition on a public issue. 
The statue also allows for interlocutory appeal, so a defendant who isn't granted a special motion to dismiss may immediately take the issue up with a higher court.   
"Any future defendants won't have to do what [Kolbenschlag] did and convince a judge that the lawsuit was frivolous and groundless and vexatious," said Zansberg, who, along with Kolbenschlag, testified before the state legislature in support of the new statute.
Colorado was the 29th state to adopt anti-SLAPP legislation. The statute is modeled after California's anti-SLAPP statute, considered among the strongest in the country, according to Zansberg.
"Colorado will benefit from all of the books and books of decided legal cases in California applying that statute, since our statute is pretty much that, verbatim," Zansberg said. 
— Jessica Folker