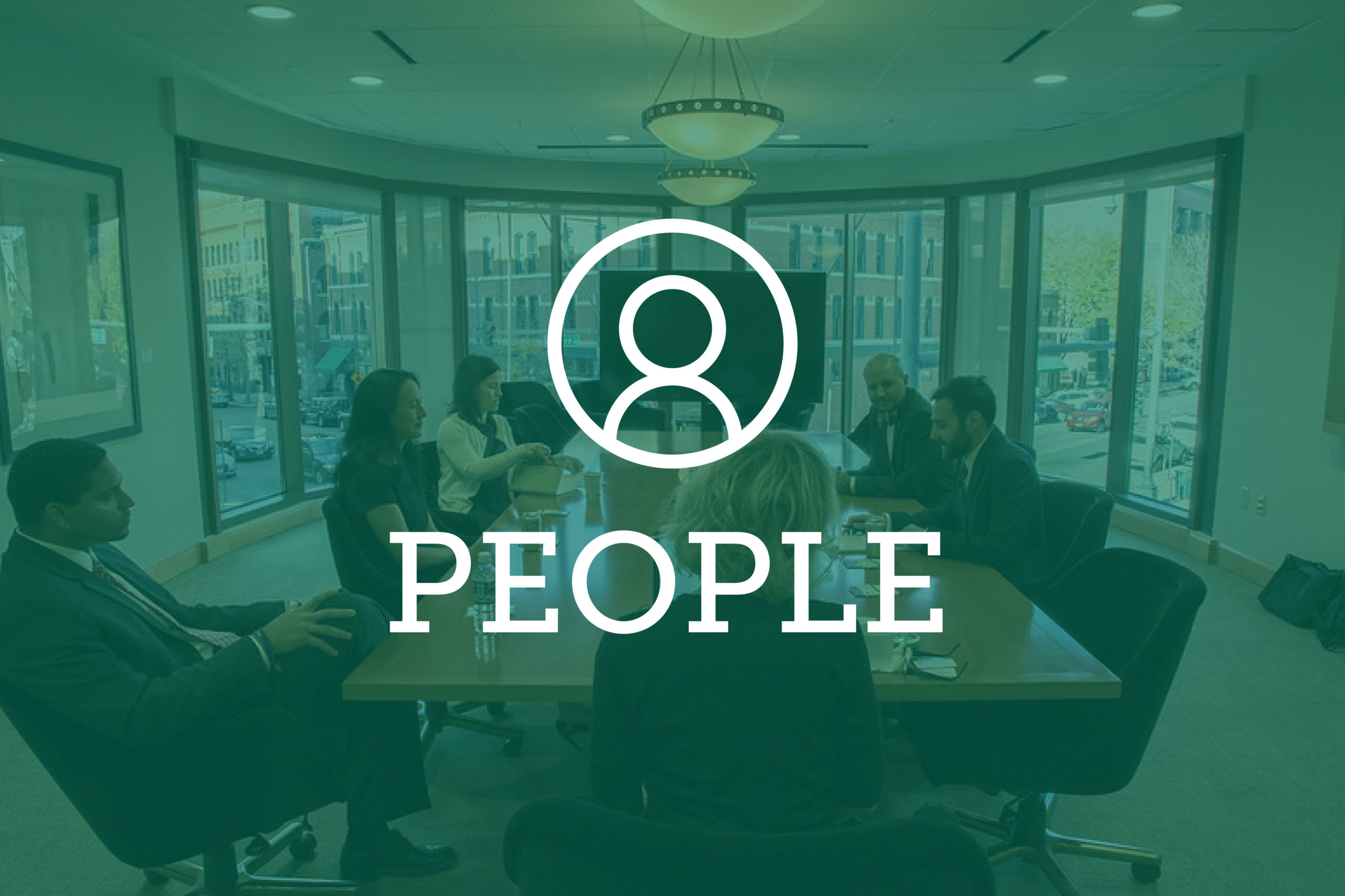 Nathan Seiler has been named managing partner of Ballard Spahr's Boulder office, firm chair Mark Stewart announced July 2. 
Seiler represents clients in a variety of industries, including software and information technology, life sciences, telecommunications, natural and organic products, clean technologies, and renewable energy. He will continue his practice while serving as managing partner as well as serving on the firm's extended board.
"Nathan's impressive track record and commitment to client service make him an ideal choice to lead this talented team as we continue to expand our capabilities in the Rocky Mountain region," Stewart said.
Seiler succeeds Steven Suflas, who will continue to serve as managing partner of the firm's Denver office. The Boulder office was added to Ballard Spahr in February 2017 when the firm acquired Boulder-based Gross Cutler Seiler Dupont. The group joined with three attorneys and since that time, Ballard Spahr has added three others to the office with a first-year attorney likely to join the team in the fall.
"Overall, [this promotion] reaffirms and confirms Ballard's focus on the Boulder market as we hope to be better known in Boulder," Seiler said. "I look forward to working alongside my colleagues to help grow the office, expand our range of services and build upon our reputation for excellence and client service."
Ballard Spahr's Boulder attorneys represent clients in corporate, transactional and litigation matters. 
FIRM PROMOTIONS
Wheeler Trigg O'Donnell on July 2 promoted attorney Amy DeVan to the position of executive director. DeVan oversees all administrative responsibilities for the firm's 100 lawyers and 100 staff across three offices.
DeVan is licensed in Colorado and currently serves as chair of the Colorado Bar Association Ethics Committee. She has served in the Colorado Supreme Court Office of Attorney Regulation and as the executive director of the Colorado Independent Ethics Commission. DeVan also serves on the advisory board to The Colorado Lawyer.
DeVan is only the firm's third chief administrator since its inception in 1998.
Prior to taking over as executive director, DeVan served for two years as the firm's ethics, conflicts and resource counsel. In this role, DeVan oversaw and advanced WTO's conflict checking processes, ensured compliance with outside counsel policies, and served as the first line of defense against ethical concerns and loss prevention issues.
DeVan replaces outgoing executive director Connie Proulx. Proulx served at WTO for the final 15 years of her 41-year career in legal administration. During that time, Proulx served in three different Denver-based firms. In addition to WTO, she spent time at Holland & Hart and Davis Graham & Stubbs, working in marketing, library services and human resources roles.
DeVan earned her law degree from the University of Colorado Law School and served as a law clerk in the U.S. Department of Justice Legacy Immigration & Naturalization Service. She has held numerous roles inside and outside firms prior to joining WTO, including prior law firm management.
JUDICIAL ANNOUNCEMENTS
The 18th Judicial District Nominating Commission announced Tuesday it nominated three candidates for a district court judgeship created by the appointment of Judge Carlos Samour to the Colorado Supreme Court, effective July 1.
Nominees David Canter of Aurora, Elizabeth McNamee of Parker and Darren Vahle of Centennial were selected by the commission on June 29.
The governor has 15 days from June 29 to appoint one of the nominees as district court judge for the 18th Judicial District (which includes Arapahoe, Douglas, Elbert and Lincoln counties).
Comments regarding any of the nominees may be sent via e-mail to the governor at [email protected]
The Third Judicial District Nominating Commission will meet Aug. 29 at the Las Animas County Courthouse, 200 E. 1st Street, Trinidad, Colorado 81082, to interview and select nominees for appointment by the governor to the office of county judge for Las Animas County. The vacancy will be created by the retirement of Judge Bruce Billings. The vacancy will occur on Jan. 8, 2019. Applications must be filed by July 27.
The 13th Judicial District Nominating Commission will meet July 16 at the Yuma County Courthouse, 310 Ash Street, Suite L, Wray, Colorado 80758, to interview and select nominees for appointment by the governor to the office of county judge for Yuma County. The vacancy will be created by the resignation of Judge Sara Marie Wagers-Johnson. The vacancy was created June 28. Applications must be filed by July 11.