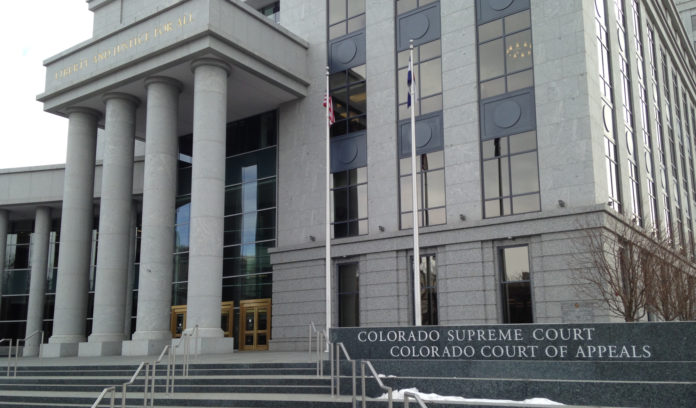 Colorado is stepping in line with independent review processes of child deaths due to abuse and neglect of other states across the U.S. The Office of Colorado's Child Protection Ombudsman announced today that this "critical work" will be conducted by the office going forward after legislation earlier this year increased the office's abilities.
The main impact of the CPO's work in these independent reviews will be to attempt to coordinate a more publicly accessible and trackable information on child fatalities, including maltreatment cases, across the state, according to a brief from the CPO on the subject. While current data is collected by state agencies on child fatalities, law enforcement, medical and child welfare professionals expressed concern that the current system isn't doing enough to stop future child deaths. 
"When a child dies in Colorado, there is no consistent and transparent process that guarantees all systems — including law enforcement, schools and hospitals — are notified of their roles," the brief states, adding that this includes cases where children die of abuse or neglect. In addition, there isn't currently an accountability mechanism for ensuring all systems capable of preventing child maltreatment deaths are improving their practices.
While noting that the systems in place for reviewing child maltreatment deaths in Colorado are complex, the CPO report notes that the systems should adapt, and be studied and improved. As such, CPO launched the independent process for reviewing child maltreatment deaths, which will include engaging families, increasing public engagement and bringing accountability to the recommendations set forth from each case review. 
While multiple entities are involved with reviewing child maltreatment deaths, there's not a single entity responsible for implementing standard protocols for notifying agencies of lapses, recommendations on implementing and ensuring changes are adopted, according to the brief. In the void of an accountability and public monitoring mechanism for recommendations there's no way to answer the question, according to the brief, "Why are there still so many children dying of abuse and neglect in Colorado?"
Over the last year, the CPO received seven complaints surrounding maltreatment deaths, according to the brief. While five reports of the findings and recommendations made following a review will not be released to the public, a review of child maltreatment data for the past six years from 2014-2020 shows that at minimum 39% of child maltreatment death information wasn't released to the public. In those six years, anywhere between 206 to 273 children died of abuse or neglect in the state, according to the brief.
The CPO was founded back in 2010 as a response to 12 maltreatment deaths in the state in 2007, according to the brief. The CPO is required by law to review any case, including child maltreatment deaths, brought to its attention. But, until this year, it will be able to perform its own independent reviews of child fatalities.
This is a result of HB21-1272, entitled Supporting the Child Protection Ombudsman, which includes several outlines for the employee or persons acting on behalf of the office in legal matters. But the bill also authorizes the ombudsman to "receive information, records or documents related to an incident of egregious abuse or neglect, near fatality, or fatality of a child during the course of an investigation of a complaint."
The brief alleges that despite decades of reviews and recommendations, "no one can explain why child abuse and neglect deaths in Colorado remain constant, nor what specific actions have been most effective in preventing such deaths." No definitive number of how many children have died of abuse or neglect over the last six years — which the brief alleges is due to the two agencies statutorily charged with reviewing such deaths, the Colorado Department of Human Services' Child Fatality Review Team and Colorado Department of Public Health and Environments' Child Fatality Prevention System, define maltreatment deaths differently.
"The CPO's review of both systems has found that this is not a result of a lack of effort or diligence by those running these programs," the brief states. "Instead, the CPO has found that the structure of the programs – namely the laws that dictate their practice – are both lacking definition and are too narrow in scope."
Colorado enacted the first child maltreatment review process over three decades ago and attempts to improve the process are ongoing, with emphasis on a multi-team, multidisciplinary approach for reviewing child maltreatment deaths and educating the public. "However, gaps between systems and reviews still exist," according to the brief.
"None of these legislative amendments, however, created a standard practice for how either team will ensure the recommendations they issue are disseminated or implemented, nor is there any requirement that the teams should monitor whether their efforts are effective in decreasing the number of such deaths," according to the CPO brief. "In short, these changes asked more of both teams, but failed to provide additional resources or meaningful guidance as to how to ensure change is taking place."
Further, the CPO's brief contends that state statute guidance to these two groups in reviewing child fatalities is leaving wide gaps in data, implementation of new policies and communication with the public on their efforts.
Both teams serve different processes and roles in reviewing the death, neither has a statute for putting out recommendations directly to entities involved with a child prior to their death and monitoring to ensure changes are implemented, according to the brief. Also, no entity is responsible for evaluating the effectiveness of the recommendations implemented, which is a problem across the U.S.
"In Colorado, however, this problem is amplified by the fact that there are two systems issuing recommendations through very different processes," according to the brief. In addition, data from both teams don't show a consistent increase or decrease of maltreatment deaths since 2014.
The brief states that in a CPO study of reviews and recommendations over those four years show "ongoing system failures," such as lack of coordination between law enforcement, child welfare services and mandatory reporters to report child abuse, and recommendations to address these events haven't been consistent and its currently unclear which recommendations have been implemented at all and their effectiveness.
But concerns haven't just risen from the CPO's own study, according to the brief. Professionals in law enforcement, medical and health professionals and child welfare agencies have shown concern that Colorado's current processes for reviewing child maltreatment deaths aren't helping to prevent future deaths.
The first case slated to be independently reviewed by the CPO is the circumstances surrounding the death of Timothy Montoya-Kloepfel, a 12-year-old autistic child diagnosed with several other mental health conditions, who, after a history of hospitalizations and residential childcare facilities, was killed by a car on a dark road after running from an unlocked facility. The mother had difficulty in finding providers to take on his case and trying to contain instances of suicidal actions by the child.
Following the child's death, Montoya-Kloepfel's mother attempted to determine who was responsible for reviewing the child's death, according to the brief. The brief alleges that no one at either child response team statutorily informed the mother that her son's death didn't qualify for review, or why it did not.
The office expects to release this report later this year, according to a CPO release. 
This is a developing story and will be updated when further information becomes available.