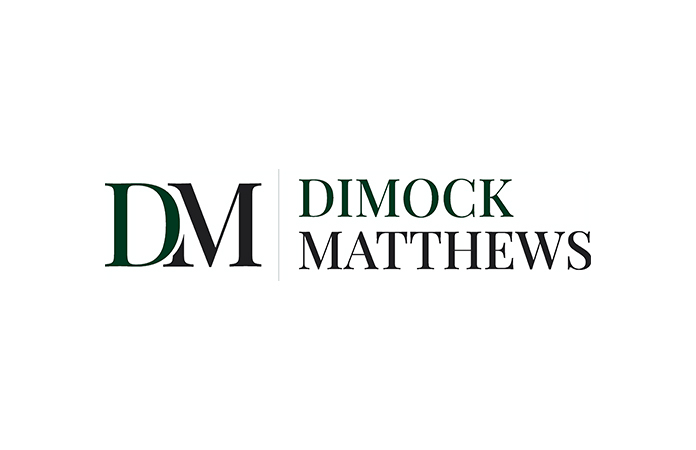 Whiting Dimock and Glen "G" Matthews complement each other, both in their personal lives as a couple with three daughters and now, with their new boutique firm Dimock Matthews, LLC. The Denver-based firm, which opened in February, has three main focuses: family law, DUI defense and plaintiff employment discrimination.
The pair say the firm allows them to harness their favorite parts of being attorneys and leave behind the parts of traditional firms they don't like. It's just Matthews and Dimock, which is exactly how the couple wants it to stay. When friends and other attorneys ask them how big they want the firm to be, "we're like, 'this big,'" Dimock explained. "We want the flexibility, the responsiveness, the complete focus that comes with being this sized firm." 
The boutique firm only takes on a handful of clients at a time, they said, which allows them to stay in close contact with clients and offer a personalized and intimate legal experience. 
Individually, Dimock and Matthews have experience in a range of areas, which they say offers a complementary set of skills for clients. 
Dimock, who graduated from the University of Colorado Law School in 1996, started her career in Washington D.C. representing fin-tech companies in purchase and sale transactions and then for an international real estate services company. She returned to CU Law in 2010 where she was the dean of students, supporting other lawyers and students with their careers.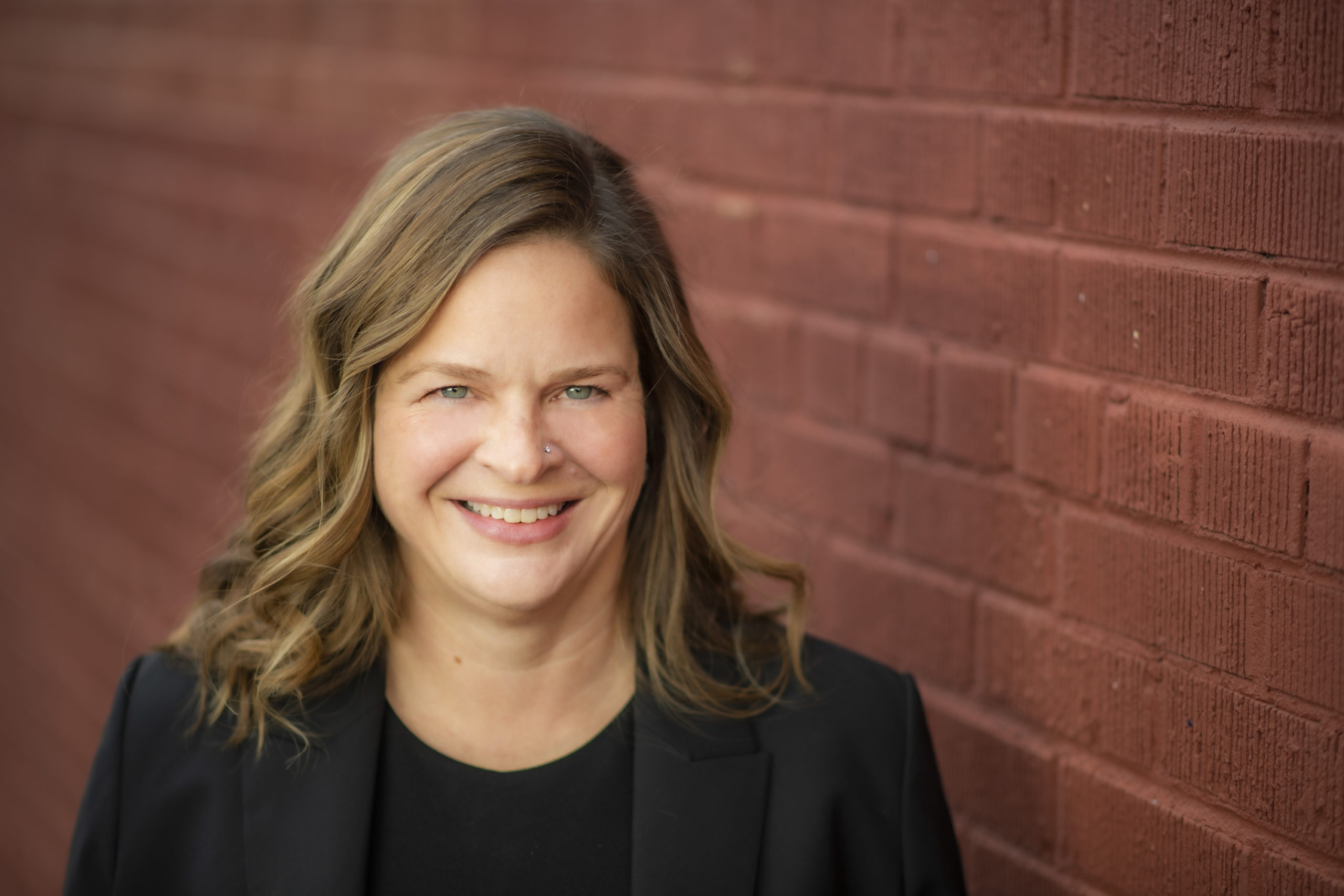 Matthews, a 2016 graduate from CU Law, worked as a criminal prosecutor in the Denver District Attorney's Office and in the Colorado Attorney General's Office on civil and criminal fraud prosecution. Prior to his life in the law, Matthews was a high school teacher and a professional football player. 
Combined, they say, the breadth of their experience in and outside of the law helps them represent clients in a range of matters. As an experienced litigator, Matthews added, the team isn't afraid to go to court for clients when necessary.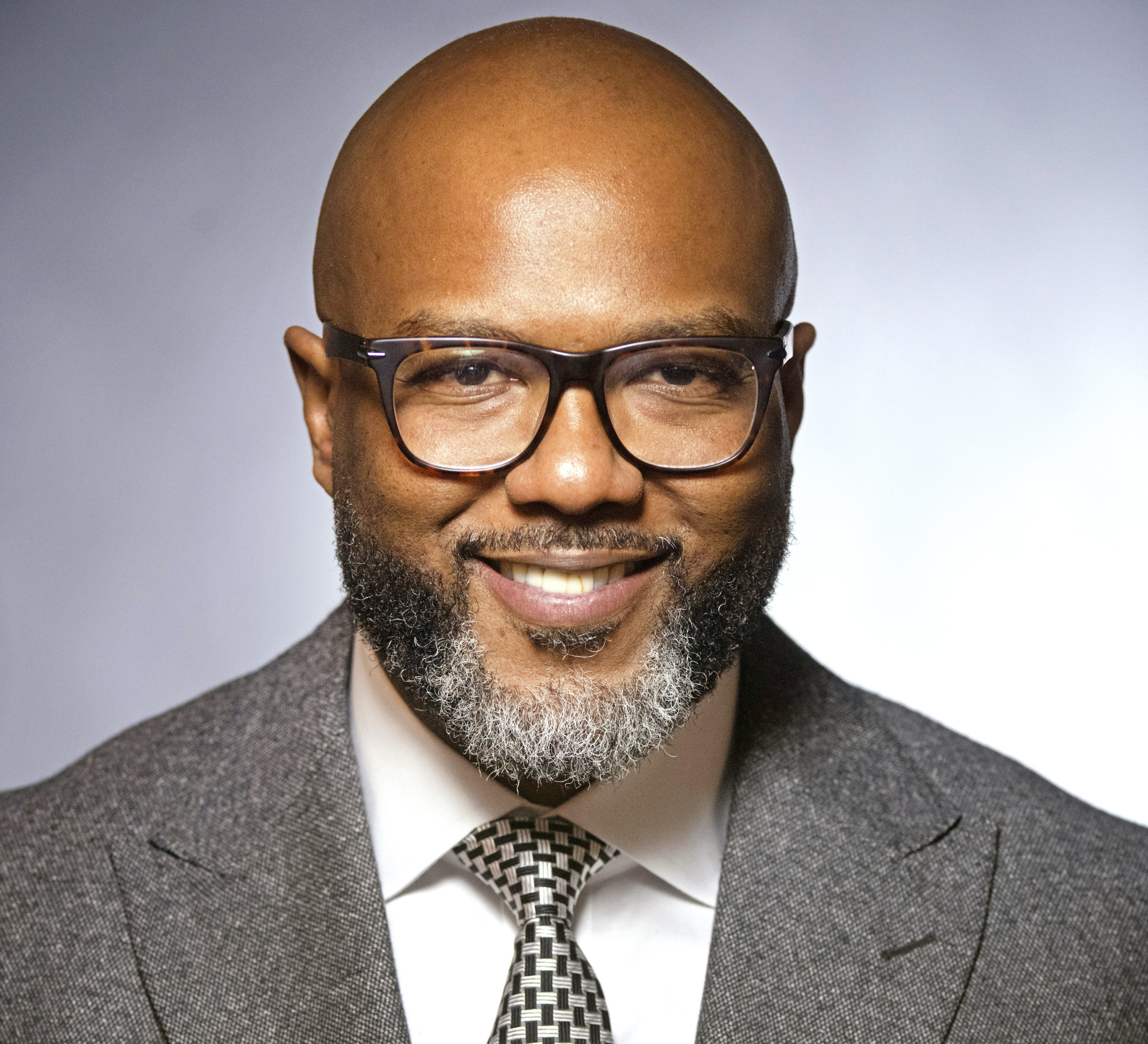 The couple met when Matthews first enrolled in law school at CU. They stayed friends after he graduated and eventually began dating. While they had discussed opening a firm and working together years ago, cultivating a professional relationship from the roots of a deep friendship and relationship has been a way to embrace their favorite parts of the law. 
"Part of this firm is a chance, after both working for really large organizations, to do what we really believe in and help the people we chose to help with the hard problems they're facing," explained Dimock. "A really key part of that is starting out and really hearing people's stories and having the empathy that comes from having the knowledge and familiarity with what it feels like in different workplaces."
What sets the firm apart from other boutique experiences, they say, is their deep well of legal knowledge and combined with empathy for clients in difficult situations. 
When representing clients in employment discrimination cases, Dimock and Matthews say they understand some of the struggles their clients may face. As a Black man and as a woman in the legal field, Matthews and Dimock have first-hand experience with difficult professional environments and bring a level of empathy to their clients' cases. 
Another unique offering where the couple brings an empathetic approach, they say, is their family law advising practice. The flat-fee consulting service is a way for people considering a divorce to understand the process, unique considerations and their own end goals before hiring a divorce attorney or filing legal proceedings. 
"The incentives are sometimes really skewed in family law," explained Matthews. "You can pursue lots of things and a lawyer that is unscrupulous might say, 'Yeah, you can get this thing you're asking for, but if we do it, we'll have to write a motion, we'll have to do all these things.' And sometimes, we've seen folks run up the bill on clients to ask for things that the court isn't going to grant or is unlikely to grant." 
As attorneys, the couple has had friends approach them for informal advice about divorces. The service, they explained, was born out of those experiences when friends sought frank advice about their options and how family law in Colorado works. Dimock Matthews doesn't plan to represent many divorces, they said, but the consulting service can help clients understand what their options are, what is or isn't realistic and if they should bring in other forms of support. 
For example, Dimock said, "for some folks, a therapist can be really helpful during a divorce." The couple sees the consulting service as an opportunity for clients to understand what outcomes they might want out of a divorce and how the legal system can, or can't, get them there. 
One day of strategizing a case can save energy, money, emotional labor and time in the life of a divorce, Dimock and Matthews explained. "A lot of what we do is clearing up misconceptions and allay people's fears about what's going to happen," said Matthews. 
Whether or not they mean to, clients' cases tend to go home with them, the couple added. Chances are a case is being discussed over breakfast, before bed or driving the kids to school, they explained, which can mean that "when you have kind of those genius moments, you don't have to write it down, or email it to your partner at work or whatever," said Matthews. "A client described that as the level of commitment that they experienced," Whiting said, "our commitment to their issues." 
Outside the law, the couple stays busy parenting their daughters. They also enjoy travel, cooking and spending quality time with friends and family. 
For the couple, Dimock Matthews is a new chapter in their legal careers to help others and enjoy the profession. 
"This profession is incredible, and yes, all the things people say about it that are negative are true, but it's actually an incredible opportunity to help people navigate this legal system where people do better with attorneys in it," said Whiting. "So finding a way to be happy in the profession is really terrific and amazing and we're grateful for that every day."
"We love working with each other and we both think the other is absolutely brilliant and wonderful and smart," Matthews added.