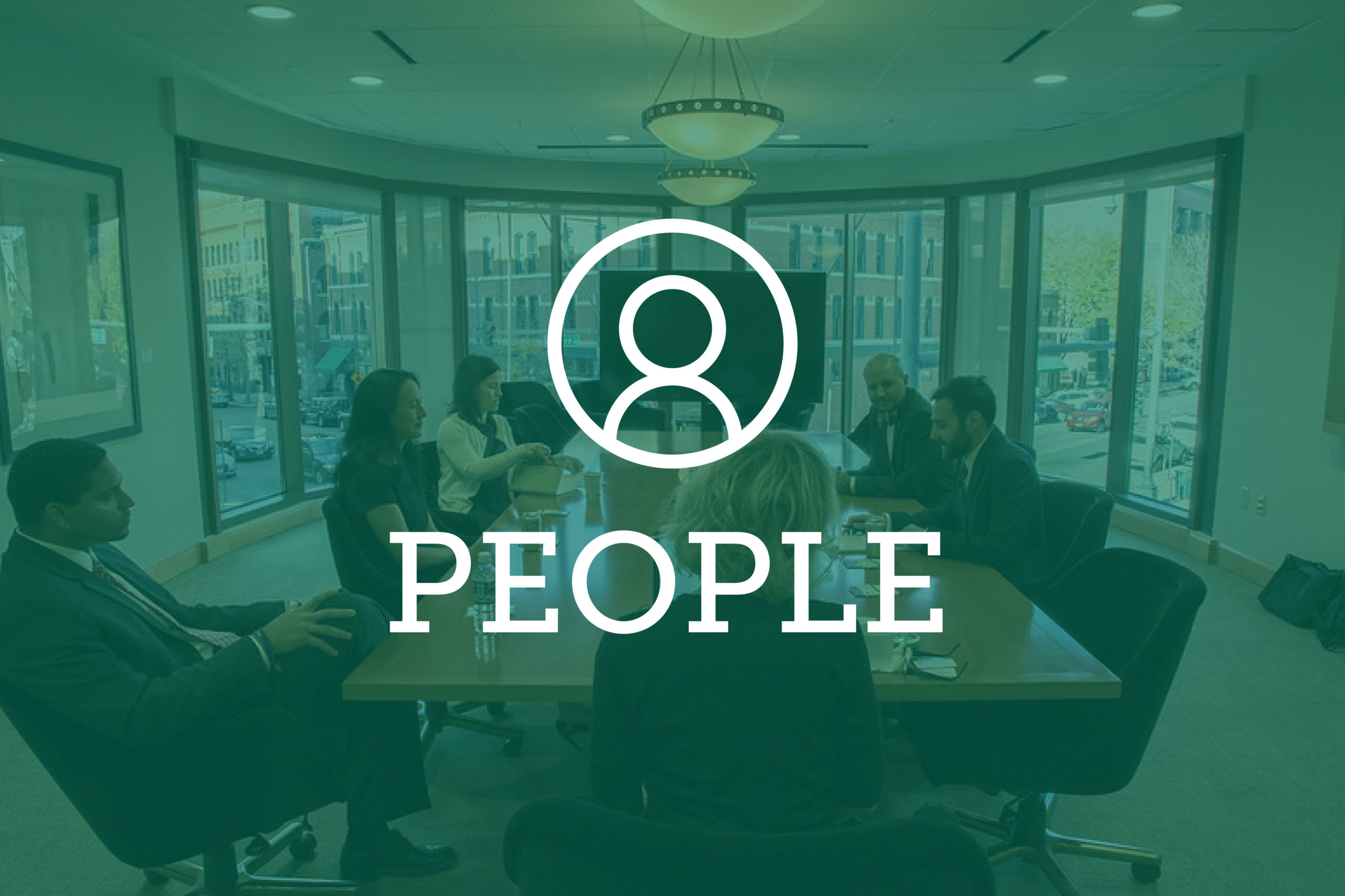 Ogletree Deakins announced Feb. 10 that Roger Trim has been promoted to managing shareholder of the firm's Denver office. Trim, who joined Ogletree Deakins in 2010 as a founding member of the firm's Denver office, will be responsible for the strategic oversight and growth of the firm's presence in the Rocky Mountain region, as well as a member of Ogletree Deakins' management committee. 
He succeeds Austin Smith, who left Ogletree Deakins to fill an in-house counsel role at Lockheed Martin.
Trim represents companies in the transportation, media, energy, technology, retail, manufacturing, logistics, real estate, electronics, healthcare and financial services industries. 
His practice focuses on representing and counseling employers in employment matters including discrimination, retaliation, harassment, wrongful discharge, breach of contract and noncompete cases. He has represented employers in single- and multi-plaintiff cases in federal and state court and has extensive experience in pattern and practice and class action litigation. 
Trim is a frequent author and presenter on topics related to independent contractors, medical marijuana, overtime, leaves of absence, and the Family and Medical Leave Act. He received a law degree from Case Western Reserve University School of Law.
Lateral Watch
Merchant & Gould announced Feb. 10 that James Beard joined the firm as a partner.
Beard joined the firm's litigation practice group. He has more than 10 years of experience representing high-technology household names and Fortune 500 companies in computer hardware and software, electronics, consumer products, biotechnology and medical device industries. Prior to joining Merchant & Gould, Beard worked at Sherman & Howard in Denver and Kirkland & Ellis in San Francisco.
Brownstein Hyatt Farber Schreck announced Tuesday Eric Waeckerlin joined the firm's energy and natural resources department as a shareholder in its Denver, and Cheyenne, Wyoming, offices.
Waeckerlin has 15 years of experience advising clients throughout the country on complex environmental litigation, enforcement and regulatory matters. He represents clients in major litigation in federal and state courts over critical air quality and other environmental issues affecting numerous industries.
Waeckerlin joins Brownstein from Holland & Hart. He earned his law degree from the University of Montana, his master's degree from Duke University and his bachelor's degree from the University of Wyoming.
Kalamaya Goscha announced Thursday that Greg Greer has joined the law firm as senior trial counsel.
Greer has helped thousands of clients in the Roaring Fork Valley in the criminal justice system. He has represented clients with every level criminal charge, from DUIs to first-degree murder. 
In 1982, Greer became a deputy state public defender in the Fort Collins Regional Public Defender's office. In 1987, he was chosen to head the Glenwood Springs Regional Public Defender's office, covering the entire 9th Judicial District and Eagle County in the 5th Judicial District. 
Greer joins Ryan Kalamaya, Georgina Melbye and Michael Fox on Kalamaya Goscha's criminal defense team. The team is composed of former prosecutors and public defenders that specialize in defending those charged with crimes in the Roaring Fork and Vail Valleys.

ASSOCIATE WATCH
Davis Graham & Stubbs announced Wednesday that Andrew Garnett joined the firm's trial department as an associate. He is currently admitted to practice law in Colorado and was formerly an associate at a boutique litigation firm in Denver, where he litigated cases across the nation involving a variety of business, insurance and product liability matters. 
Garnett's practice will have an emphasis on commercial litigation, including product liability, premises liability, breach of contract, fraud and catastrophic injury. 
Garnett received a law degree from the University of Colorado Law School and a bachelor's degree from The College of Wooster. He is the co-founder of the Colorado Law Classic, a golf tournament supporting the Sarah L. Rector Memorial Scholarship Fund.
Judicial Announcements
The 7th Judicial District Nominating Commission will meet March 27 at the Gunnison Combined Court, 200 E. Virginia Ave. in Gunnison, to interview and select nominees for appointment by the governor to the office of Hinsdale County judge. The vacancy will be created by the retirement of Judge Alvin Lutz. The vacancy will occur on May 19.
Application forms are available from the office of the ex officio chair of the nominating commission, Justice Carlos Samour, Jr., 2 E. 14th Ave. in Denver, and the office of the court executive, Tammy Carroll, 1200 N. Grand Ave. in Montrose or 317 Henson in Lake City. Applications also are available on the court's home page at www.courts.state.co.us/Careers/Judge.cfm
Applications must be submitted by 4 p.m. March 11. Any person wishing to suggest a candidate may do so by 4 p.m. on March 4.
The members of the nominating commission for the 7th Judicial District are: Leah Gates of Ridgway; William Masters of Telluride; Eric McPhail of Gunnison; Anna Cooling of Montrose; Cynthia Dozier of Lake City; and Bradley Harding of Paonia.

GOOD FOR YOU
Wheeler Trigg O'Donnell associates Carrie Hobbs and Nora Ali have been selected as members of the 2020 class of two unique training programs sponsored by the Leadership Council on Legal Diversity.
Hobbs is enrolled in the LCLD Fellows Program designed to identify, train and advance the next generation of leaders of the legal profession. The program connects high-potential attorneys with preeminent legal industry leaders for a year-long, multi-tiered professional development series. 
Ali will join the LCLD Pathfinder Program developed for diverse, high-potential, early-career attorneys. This program provides select attorneys with practical tools to build relationships, develop foundational leadership skills, and understand and create career development strategies. Pathfinders learn from legal industry experts in a variety of fields. Nora joined WTO in 2017. 
Ireland Stapleton Pryor & Pascoe attorney John Jennings III has been appointed to the City of Denver's Liquor Common Consumption Work Group.  
The work group, facilitated by the Denver Department of Excise and Licenses, will develop agency rules and hearing procedures for the licensure of common consumption areas and the creation of entertainment districts in the City and County of Denver.  Common consumption areas are new features of Colorado liquor law that allow bars, restaurants, property owners, and civic organizations to activate common spaces with food and alcohol beverage service. Denver's work group includes industry members, community groups, and government officials tasked with designing the new rules.
 
CORRECTION
The Feb. 10 New Partners issued included the incorrect photo for Holland & Hart new partner Nik Stoffel. The correct photo and bio information are included below. We regret the error.