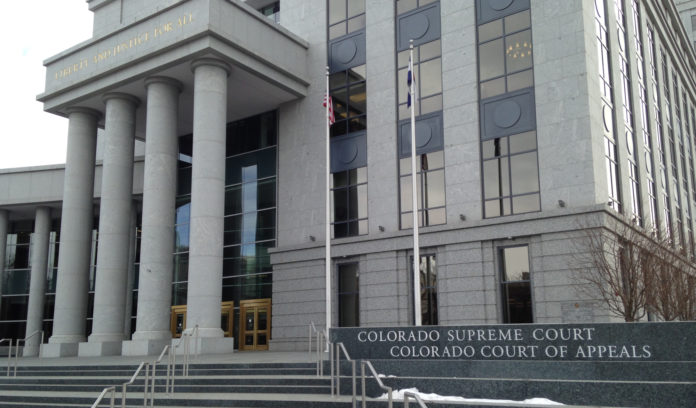 Leaders from the state's executive and legislative branches have recommended two vendors to investigate allegations of sexual harassment and gender discrimination within the Judicial Branch and claims that a former senior administrator was improperly awarded a $2.5 million contract.
According to an Aug. 5 announcement from the Judicial Branch, the panel of leaders recommended Denver-based Investigations Law Group to conduct an independent investigation into the sexual harassment and discrimination allegations. According to ILG's website, its investigators are trained in workplace and Title IX investigations, including trauma-informed interviewing techniques.
The panel recommended RCT, Ltd., another Colorado-based company, to investigate claims that former State Court Administrator's Office chief of staff Mindy Masias was allegedly awarded a $2.5 million contract to provide judicial leadership training after she threatened to expose harassment and other misconduct by judges. According to the Colorado Secretary of State's website, RCT, Ltd. is registered to Bob Troyer, a former U.S. attorney previously tasked with investigating allegations of sexual abuse by Catholic clergy in Colorado.
In early February, the Denver Post broke the story about the contract and alleged misconduct. Days later, the Colorado Supreme Court released a memo detailing several alleged incidents of sexual harassment and judicial misconduct, including a judge who sent a pornographic video using an official email account, a judge who "rubbed his hairy chest" on a female employee, and a law clerk who accused a Court of Appeals judge of harassment and was later offered a release agreement to protect the judge. The Post has since reported on a culture of "pervasive sexism" within the Judicial Branch.
The panel that picked the investigators included Senate Judiciary Committee Chair Pete Lee, House Judiciary Committee Vice Chair Kerry Tipper, Rep. Adrienne Benavidez, Sen. Bob Gardner, Rep. Terri Carver; Jacki Cooper Melmed, chief legal counsel to Gov. Jared Polis; Kara Veitch, executive director of the department of personnel and administration in the Executive Branch; and Maritza Dominguez Braswell, deputy attorney general overseeing civil litigation and employment law.
"We are grateful to the panelists for their hard work and dedication in developing the solicitations and reviewing bids," Colorado Supreme Court Chief Justice Brian D. Boatright said in a news release. "The panel clearly had a difficult choice to make based on the quality of all the proposals submitted."
"The Judicial Department will continue to strictly adhere to our procurement rules as we move into the next phase of the solicitation process," Boatright said. "Soon the work of the investigations themselves will begin, and the entire Judicial Branch will cooperate to the fullest extent. It bears repeating that we will make public the results and recommendations of the investigations, including steps to ensure accountability, fairness and transparency throughout Colorado's Judicial Branch."
The Judicial Branch has issued notices of intent to award contracts to the selected vendors, and unsuccessful bidders have seven days to appeal. After potential appeals are resolved, contract negotiations with the vendors are expected to take several weeks, according to the Judicial Branch press release.