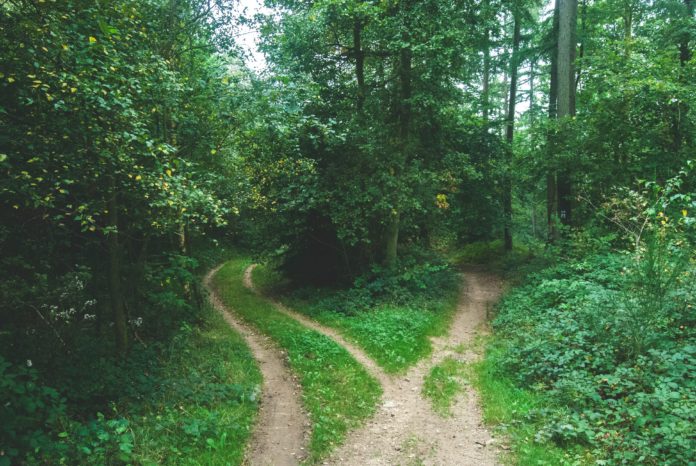 Strong communication skills, a knack for negotiation, always asking questions — it shouldn't be surprising that many of the skills honed in law school translate well to other industries. But often for lawyers and Juris Doctorates, it's easy to forget about career paths outside the law, even when those options make sense. 
At a virtual July 19 continuing legal education event hosted by the Colorado Attorney Mentoring Program, several panelists discussed their journeys in the JD advantage world and what others might consider when assessing their career paths. 
Led by Ryann Peyton from CAMP, the panel included Wheeler Trigg O'Donnel Executive Director Amy DeVan; Dan Sweetser, the executive director at the Colorado and Denver Bar associations; and Maria Arias, the founder of diversity, equity and inclusion consulting group Maria Arias Solutions and the executive director at Law School… Yes We Can! Colorado.
The phrase "JD advantage" was coined around 2011 by the National Association for Law Placement and the American Bar Association to describe a growing sector in the job market: jobs that don't involve active legal practice but a law degree is preferred. Professionals who opt to go the JD advantage route have reported working in a diverse range of industries and roles, according to data from NALP, and include recent law school graduates as well as attorneys who shifted focus after practicing law. 
All four members of the CAMP panel belong to the second group and explained that while they may not be practicing law, their degrees and backgrounds have come into play in their new careers. 
"I think that the word 'advantage' really encapsulates what a law degree can provide," said Arias, who practiced law from 1986 through 2017 before shifting her focus. "I've used those skills and every single job because even though I'm not a practicing attorney when I'm doing my diversity work, I can see potential red flags… all the things you learn in law help you become a very effective practitioner in whatever area you decide to follow." 
Sweetser, who practiced from 1987 through 2020, including 14 years as a solo practitioner, agreed, adding that negotiation and practice management skills translate well to other industries. "People hire lawyers to get stuff done. You just want to get to the end of the road, you want, you want to get finished, what needs to be finished. And that critical thinking helps you get there." 
DeVan added that pursuing a career outside of the law can help professionals understand where their strengths and passions are. DeVan, who held a number of positions around attorney ethics and regulatory compliance before joining WTO, said that many traditional law firm settings insulate attorneys from other parts of business to focus solely on legal matters. JD advantage jobs can help professionals develop other strengths, like management or business development. "It's really, what do you have an interest in?" said DeVan. "And because of the breadth of JD advantage rolls, there isn't just a one size fits all solution there."
Since the phrase was coined, NALP has found a growing number of recent law school graduates are opting to pursue JD advantage jobs. Between 2006 and 2016, according to NALP, the number of recent graduates who accepted JD advantage jobs doubled from 8.8% to 16.9%. That number has since dipped, with 11.8% of the class of 2020 reporting JD advantage positions. 
Peyton added that while JD advantage positions can often pay well, develop someone's professional strengths and be challenging, they have a stigma in the legal community. "JD advantaged positions seem to have this perception as second best or not real lawyering," said Peyton. "I hear that a lot, that those of us who have taken on JD advantage roles or alternative roles aren't real lawyers anymore, even though we all went to law school and passed the bar." 
According to DeVan, being introspective about your career and path is important for every professional and many in the JD advantage track shift focus after self-reflection. "It's sort of realizing there's no static path and there's no right and wrong," she said. "I don't actively practice every day and part of that is a very deliberate choice."
DeVan explained that when approached by a recent graduate who was considering a JD advantage job, she asked her what made her want to be a lawyer. The woman responded that she wanted to help clients, which DeVan said likely meant she would enjoy traditional practice. "It's not asking yourself that only at the beginning. It's asking yourself that over time, and realizing there's no shame in anyone's choice." 
Arias agreed and explained that she's made many transitions throughout her career, but her decision to stop practicing was very deliberate. She explained that she began her consulting group after deciding that she enjoyed helping people and businesses make tough decisions, a skill and a passion that have translated well into the DEI space. 
According to Sweetser, the stigma around JD advantage jobs doesn't make much sense. He said he loved being a lawyer and his current role, "it's no less stress, it's just different. And it's no less work, it's just different. And it's certainly not second to being a lawyer."
A few of the panel members explained that the positions they currently hold didn't exist when they left law practice, but there was still a need for their services and expertise. Other panel members said that their connections in the legal field led them to their current roles even though they don't practice law themselves. 
"I think part of it is … identifying what it is you love to do and then really having the bravery to go out and do it," said Peyton.