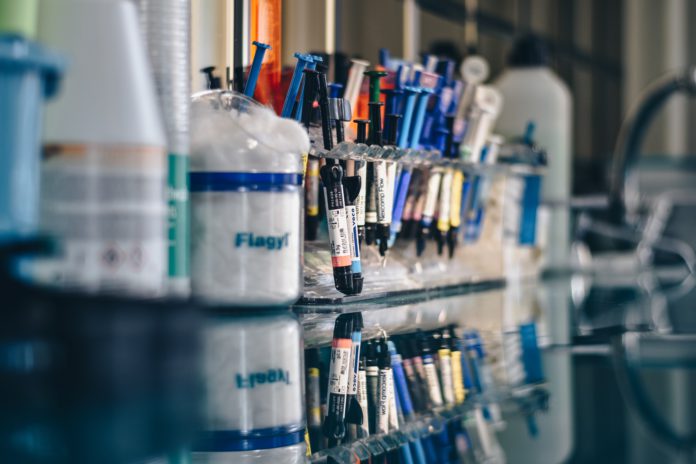 The fight over this year's public option health insurance bill is gearing up to be one of the most heated of the legislative session. After a marathon first committee hearing, proponents and opponents are now trying to see where they can compromise.
Almost everyone who testified before the House Health and Insurance Committee on April 9 agreed on one thing: Health care costs are too high. But those who spoke during the 10-hour hearing were sharply divided on whether the public option bill would remedy the problem. The debate so far has resulted in some unusual alliances, with chamber of commerce leaders and labor unions voicing concerns while small-business owners stood with workers and the state insurance regulator in support of the bill.
As introduced, HB21-1232 would create a standardized health plan to be offered in the individual and small group markets. As of 2019, only about 8% of Colorado's population were insured under individual or small group plans and 8.6% were uninsured, according to a report from the Division of Insurance.
By Jan. 1, 2022, Colorado's insurance commissioner would establish a standardized plan that offers all essential health benefits, provides pre-deductible coverage for certain high-value services and is designed to decrease racial health disparities, among other requirements.
The bill would give private insurers a chance to offer their own version of the standardized plan before they have to compete with a public option. Starting in 2023, insurance companies would be encouraged to offer plans that meet the standardized plan's requirements. In 2023, insurers that offer the plan would be required to set a goal to charge premiums at least 10% less than their 2021 premium rate for individual and small group plans, and for 2024 the premium reduction goal would increase to 20% below 2021 levels.
"If they can reach those reductions by the end of 2024, then we will never move to phase two," Rep. Dylan Roberts, one of the bill's prime sponsors, said during the hearing.
But if insurers fail to meet the premium reduction goals, nonprofit quasi-governmental entity called the Colorado Option Authority would offer the standardized plan, known as the Colorado Option, to individuals and small employers starting in 2025. The authority would be run by a nine-person board whose members are appointed by the governor. In order to launch the nonprofit, the state would need to receive a waiver from the Biden Administration, which would allow for federal dollars to be used to fund the authority. It would then be sustained through federal funds and plan premiums.
"It is important to note that the authority is not a state entity and the state is not responsible for paying for it," said Roberts, a Democrat representing Routt and Eagle counties. "The bill explicitly says that if we do not receive a federal waiver, then we cannot create this entity. The general fund will not be committed to any dollars to create the entity or to fund it ongoing."
HEALTH INDUSTRY OPPOSITION
Roberts said the first phase offers a "free market opportunity" for insurers and health care providers to achieve price reductions. But health care industry players say the goals in the proposal set them up to fail.
"House Bill 1232 creates arbitrary and unreasonable timelines and premium reduction goals for phase one, which seems to make [the] phase two public option inevitable," said Dr. Lonnie Loutzenhiser, a Denver-area orthopedic surgeon, during the committee hearing.
Representatives from the hospital and insurance industries questioned how the lawmakers reached the 20% premium reduction goal and asked for actuarial analysis to justify the goal and to show the potential impacts on consumers, providers and hospitals.
Joshua Ewing, vice-president of legislative affairs with the Colorado Hospital Association, said that one of his organization's top concerns is where cuts will be made to achieve premium reductions. "I think if reduced premiums is the goal, we can work within that frame, but they have to be proportionate," Ewing said in an interview on Wednesday. According to Ewing, about a third of every dollar in premiums paid by Coloradans goes to hospitals. "Proportionally, hospitals should represent about a third of the cut," he said, but the current proposal would require hospitals to accept cuts of 50% or more.
Industry representatives noted that Colorado has made progress in affordability in recent years. According to data compiled by CHA, Colorado has the sixth lowest individual premiums in the country — approximately 23% lower than the U.S. median and a dramatic improvement from 2019, when the state ranked 27th in premium affordability.
"That has just happened in the last two years," Ewing said, adding that "much of the data that we're using to inform our current policy debates is [from] 2018 and prior."
"From a policy perspective, we're really concerned that if we get the details wrong, we will adversely impact progress we've already made as a state," he said, "and that policy makers, hospitals, doctors and nurses and insurance carriers have all invested significant time and resources to achieving."
Health care industry opponents warned the public option would drive insurers out of the market and cause doctors to leave the state if providers have to accept reduced fees. While the bill aims to reduce health care cost disparities in rural areas, where premiums are especially high, opponents voiced concerns that HB21-1232 would exacerbate health care workforce shortages in rural areas and put pressure on rural health care institutions, many of which already operate on low margins
Opponents also expressed concerns about the expanded role the government, particularly the executive branch and Division of Insurance, would have in the health insurance market.
Amanda Massey, executive director of the Colorado Association of Health Plans, said during the hearing that the bill "positions government as both a regulator and competitor, empowering Colorado's commissioner of insurance with nearly limitless authority while essentially eliminating any role of this legislature to set healthcare priorities for our system." She added that under the bill, an "unelected bureaucrat" would determine the goals insurers have to meet and whether they succeed or fail.
"No one elected you to be responsible for pricing in this industry, and yet y'all do," countered Rep. David Ortiz, a Democrat from Arapahoe County.
While most doctors, hospital and insurance industry representatives who testified were united in their opposition to the bill, they disagreed on what is driving rising health care costs, with some blaming pharmaceutical companies and medical device and equipment manufacturers while others attributed high prices to too much regulation. "What I noticed within the healthcare industry is that there's a circular firing squad," Ortiz said, adding that "it seems like everyone is putting the blame on each other."
WORKERS, EMPLOYERS AND PATIENTS
Health industry insiders aren't the only ones unhappy with the bill as introduced. Representatives from labor unions testified to oppose or amend the bill, citing worries that it would result in cost-shifting to their own ERISA-governed health plans. Union representatives also raised concerns that the bill could lead to layoffs or pay cuts for health care workers.
A number of business groups voiced opposition to the bill, including the Colorado Chamber of Commerce, the South Denver Metro Chamber of Commerce, Greeley Area Chamber of Commerce and the National Federation of Independent Business.
But small business owners were among the most vocal supporters during the hearing, with several saying their small group plans are too costly, making it hard to compete against larger employers for talent.
"The pandemic has revealed that we can't afford to not act on this issue. Right now, with the way business is going, I'm only able to afford employer-based insurance for two full-time managers," said Greenwood Village restaurant owner Jeff Rogoff, adding that he can't afford to add his other 15 to 20 employees to the plan.
"I've found that employee benefits play a major role in attracting and retaining top talent because I'm competing with large tech companies," said Katharine Knarreborg, president of Centennial-based Merlin Instrument Company, a small engineering and manufacturing company. "And one of the hardest ways for me to compete is with employee health insurance."
Those testifying in favor of the bill also included several people who spoke about the costs of living with illness and chronic health conditions such as diabetes while uninsured or underinsured. Proponents pointed out that the pandemic has highlighted the need for more affordable insurance on the individual market.
"COVID shows why a bill like this is even more important. When hundreds of thousands of Coloradans lost their jobs due to the pandemic, they lost their health insurance too," Roberts said. "We need to create a way for an affordable insurance product to be available, not connected to your employment status."
Kyle Piccola, senior director of communications at the non-profit Healthier Colorado, said that while a lot of the conversation about HB21-1232 has focused on premium reductions, the bill would also reduce out-of-pocket costs through lower deductibles and expanding pre-deductible services under the standardized plan.
"There is a substantial number of people in Colorado who are privately insured but can't access their insurance because it costs too much for them to use it," Piccola said. "Effectively, they're uninsured unless some catastrophic event happens. So we know that bringing affordability more in reach with what people can pay is going to be huge for folks."
Piccola rejected the idea that the bill sets insurance carriers up to fail. He said that the state's health alliances prove that when health care industry stakeholders negotiate, they can achieve savings. "These health alliances have been able to achieve upwards of a 40% premium reduction," he said.
The Durango Herald reported in March that Southwest Health Alliance has saved $2.7 million for its policyholders in La Plata County compared to other health plans offered in the area. The health alliance is based on a model pioneered by Peak Health Alliance in Summit County, which has saved consumers in several rural counties between 20% and 40% on premiums, according to Tamara Pogue, the alliance's former CEO, who testified in support of the bill.
One goal of the bill is to improve racial health equity, which would be achieved in part through improved perinatal coverage and pre-deductible coverage for certain services that reduce racial health disparities, such as primary and behavioral care.
Karla Gonzales Garcia, policy director at the Colorado Organization for Latina Opportunity and Reproductive Rights, testified in support of the bill. "The Latinx community has historically faced disparities in access to high-quality health care, and many of our families are struggling to make ends meet," she said. "We are more likely to experience unintended pregnancy, pregnancy and maternal health complications and death, and to forego access to services we need for chronic health conditions due to financial barriers. We can and we must do better."
During the hearing, Rep. Iman Jodeh, also a prime sponsor of the bill, noted that communities of color are uninsured at a rate higher than white Coloradans. But even among people who can afford to buy health insurance, Jodeh added, 30% of Black Coloradans reported they had problems paying medical bills compared to 16% of white Coloradans.
NEGOTIATIONS ONGOING
The committee delayed a vote on HB21-1232 to allow more time for supporters and opponents to reach a compromise. "We are currently engaging in productive negotiations with health care industry representatives and with consumers and small businesses about amendments to the bill that will maintain our goal of lowering insurance prices, assuring quality, and increasing choices," Roberts said in an email on Thursday. "Out of faith to those negotiations, we are not sharing details broadly but look forward to being back in committee for a vote soon."
As of Friday, the bill had not been scheduled for a vote. On Thursday, Roberts told the Vail Daily a vote could come early this week.
Ewing said the bill had been on "an arbitrary deadline in order to get in front of the state budget [bill]," which was approved by the House on Thursday. With less than 60 days left in the legislative session, "I understand that sponsors are under a lot of political pressure," Ewing said, but he praised them for taking time to head back to the negotiating table. "I think we have some space now to take some time and get the details right," he said.
During the committee hearing, bill sponsors hinted at possible amendments to HB21-1232 that would address some of the health care industry's biggest concerns. They included changes that would exempt non-hospital providers from a requirement to accept the Colorado Option.
"I would not be surprised at all if elements of that made it into any particular compromise," Piccola said. When asked whether he thinks those changes would weaken the bill, Piccola said, "At the end of the day, I think our strongest path forward is what we proposed through a standardized plan model. And that has always remained a very important piece of the bill and won't get taken out."