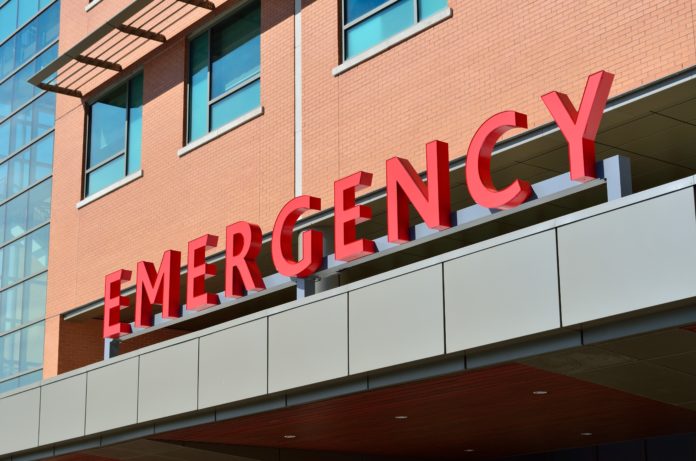 At the end of January, a bill was introduced in the Colorado General Assembly to help reduce medical debt for the state's residents.
According to a 2022 report from the Consumer Financial Protection Bureau, residents of the state had more than $1.3 billion in medical-related debt by the end of 2020 with more than 12% of residents having that type of debt in collections
Democrats from the Colorado Senate and House of Representatives introduced the bill with multiple goals to help curb this trend. It would cap the interest rate at 3% on medical debt — currently, it's at 8%. It would also require a debt collector or collection agency involved with medical debt to give the consumer upon request, an itemized statement for the debt and allow the consumer to dispute it.
The bill would establish requirements for medical debt payment plans including documentation between the consumer and creditor, debt collector or debt collection agency. It also prohibits collection on debt during an appeal.
The bill would make it a deceptive trade practice to violate provisions connected to billing practices and surprise billing. It would also require healthcare providers to provide, upon request of a prospective patient, an estimate of the total cost of a service to a person intending to self-pay. The bill would cap the total cost over the self-pay estimate at 15%, with the exception of emergency or unforeseen treatment.
On Feb. 14 Colorado Attorney General Phil Weiser was joined by lawmakers in support of the bill during a press conference. 
"We take this issue of debt collection very seriously," Weiser said. "It's important … consumers are treated fairly. When it comes to medical debt, all too often, that's not the case."
Democratic State Sen. Sonya Jaquez Lewis, a sponsor of the bill, said she's witnessed the devastating impact medical debt can have on a family. Jaquez Lewis is a pharmacist by trade.
"Every day Coloradans are forced to choose between paying for necessities like food, heat, rent or do they pay for life-saving care," Jaquez Lewis said. "That's unacceptable and something has to change."
Jaquez Lewis added one of the most exciting parts of the bill is the cost-transparency element. 
"Without any idea of what they're expected to pay, it's impossible for a patient to make a plan and effectively budget for those medical bills that they will soon start receiving," Jaquez Lewis said. "This bill will require good-faith estimates on how much medical services will cost."
Isabel Cruz, the policy manager for the nonprofit, nonpartisan group Colorado Consumer Health Initiative, said the bill is critical to improving consumer protections. That organization has a Consumer Assistance Program which helps people handle medical billing and claims issues with insurance and healthcare providers.
"Through our Consumer Assistance Program, we regularly see the devastating impacts that outstanding medical bills and debt collection practices have on families' physical, emotional and financial well-being," Cruz said. "Many often pay off their medical debt with other loans or credit cards with really high-interest rates which further feeds into this vicious cycle."
Cruz asserted they're not just talking about people who are uninsured, but many people struggle to cover the cost of a deductible.    
The newly introduced bill is scheduled for a hearing Feb. 23 with the Senate Health and Human Services Committee. Weiser believes it has a good chance of getting passed.
"The core values … about transparency, about protecting people who are vulnerable, those are ones we believe will have widespread support," Weiser said. 
Last year, another law was passed by the Colorado General Assembly which has a major impact on how hospitals collect patient bills.
The law stops a hospital or an entity working on behalf of a hospital from pursuing collection actions on a debt if the hospital isn't in compliance with the federal hospital pricing transparency law.