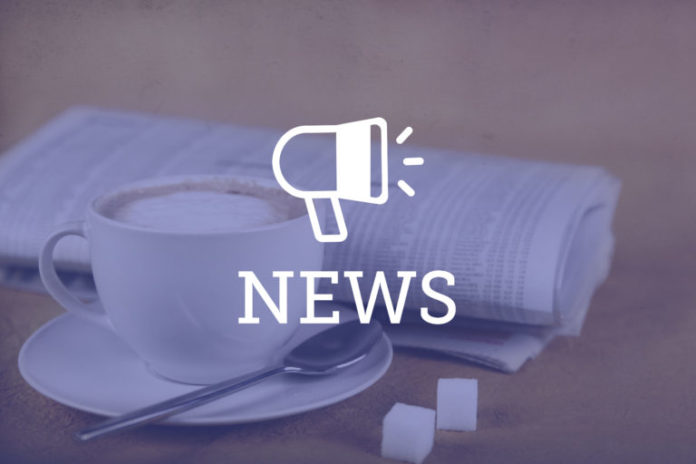 A two-year investigation by law students looking into the conditions of a Colorado prison's protective custody unit wrapped up. It found people housed in the higher security unit at the Buena Vista Correctional Facility have to choose between personal safety and better conditions at the prison. 
Published Aug. 2, a report by the University of Denver's Sturm College of Law Civil Rights Clinic began looking into the unit in 2020 after receiving reports about the facility's conditions. Students conducted interviews with 36 current and former prisoners of the unit, accessed Colorado Department of Corrections records that are available publicly and through the Colorado Open Records Act and spoke with an expert in corrections best practices. On top of the report's findings, the students made recommendations for the public, the Colorado legislature and for CDOC in order to improve conditions going forward. 
The students found those housed at the Buena Vista Correctional Facility's protective unit don't have access to all the vocational and rehabilitative programs offered by the prison, some of which are required for parole and are housed in conditions where they can't alert staff during emergencies according to Laura Rovner, a law professor and the director of the Civil Rights Clinic. 
"It's been recognized for a long time — decades — that PC needs to exist," said Rovner. "And so that the general principle about corrections that people are supposed to be sent to prison, as punishment, not for punishment, is also true when it comes to these protective custody units."
The Buena Vista Correctional Facility is part of a three-facility complex run by CDOC nestled in the Rocky Mountains. It houses 934 medium and close custody level inmates and is one of two Colorado prisons with a protective custody unit. PC units house inmates who are at high risk of violence and are designed to keep prisoners safe while in custody. The Buena Vista PC currently houses around 50 protective custody status prisoners. According to the report, inmates in PC often worked with police or prosecutors in criminal investigations, have backgrounds that make them targets (such as former law enforcement) or are serving a sentence for a high-profile crime or charge (such as sexual assault). 
According to the report's authors, one of the more concerning findings was that inmates housed in PC lack access to many programs offered by CDOC, including programs necessary for parole. 
People convicted under the Colorado Sex Offender Lifetime Supervision Act are given lifetime supervision sentences. When sentenced to prison, they are given a minimum amount of time they're required to serve with a maximum life sentence. To be eligible for parole, according to the report, inmates must complete a therapy program offered by CDOC called the Sex Offender Treatment and Management Program. At the Buena Vista PC, this program isn't offered, according to the students. 
For two of the PC units, current residents who were sentenced to six years to life and 12 years to life, the report found, lack access to the Sex Offender Treatment and Management Program. That means they're serving "de facto life sentences" while in protective custody. 
The students also found cases where prisoners on the PC unit had been denied parole because they hadn't completed a substance abuse program that wasn't offered in the unit. 
According to Rovner, prisoners can ask to be removed from protective custody in order to access these programs, but that would open them up to a threat of violence that landed them in PC. It's a Hobson's choice, the report authors wrote. 
"The people who are in that unit are put in a position of having to make a choice between saying, 'Okay, I'll check myself out of protective custody and risk getting hurt or killed but then have an opportunity to be able to take this treatment that is really required to be considered for parole or I'll choose to stay alive,'" said Rovner. 
On top of programs that are required for parole or release eligibility, the authors found inmates at the PC unit had significantly less access to therapy, work and education programs than other inmates in the general population. While these programs weren't tied to parole eligibility, the study points out that access to such programs has been shown to significantly improve release outcomes as well as violence rates while incarcerated. 
"Things like religious programming or rehabilitative programming, certain mental health programs, being able to have vocational training are in the main," Rovner said. "Those programs are also just not available to the folks who are in PC." 
The authors also found that medical emergencies have been ignored or dismissed by corrections officers, with some inmates reporting having been disciplined for asking for care. The unit's layout has also meant staff can't hear cries for help in emergencies, according to Rovner. "There have been several people that we spoke with who had really serious medical issues, you know, things like seizures and an appendix rupture and things like that, where there was just no way to get staff attention to be able to get somebody there quickly who could attend to the medical emergency," she said. 
The students made several recommendations for CDOC, the Colorado legislature and the general public to improve the PC unit. Recommendations include passing legislation to standardize PC units in Colorado and directing CDOC leadership to offer more programs in PC and investigate the conditions of the units. 
In response to the DU report, CDOC spokesperson Annie Skinner wrote to Law Week that "While our Department is always looking for ways to improve our outcomes, we deeply disagree with the narrative created by the authors of this report. We are disappointed that despite the department's efforts to make meaningful changes in collaboration with the clinic, they chose to issue a document without providing us the opportunity to comment or contribute factual information before publication." 
According to Rovner, investigators made attempts to meet with CDOC Executive Director Dean Williams in 2021. While Williams was unable to attend a meeting with the clinic, Rovner said they spoke with other CDOC representatives and outlined some of the concerns raised by the investigation. Rovner said the students requested a follow-up meeting with CDOC officials but were unable to meet with them again.