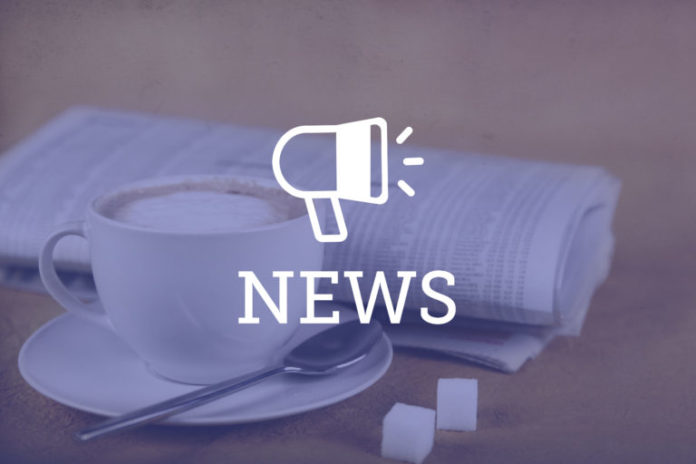 Proposition 122, which decriminalized several psychedelic plants and created a regulatory framework for therapeutic access to these plants passed with 54% of the vote in November, and now, implementation is on its way in Colorado. 
Natural Medicine Health Act decriminalized the use and possession of psilocybin and psilocin for adults over the age of 21 and created a regulatory framework for facilitators and healing centers to these psychedelics in therapeutic settings. 
Joshua Kappel, a founding partner of Vincente LLP, co-author of Proposition 122 and chair of the Natural Medicine Colorado campaign committee, said the act provides access to natural psychedelic-assisted therapy. 
"The people of Colorado will hopefully have new tools to treat a whole variety of mental health illnesses, from anxiety to depression, to PTSD, to addiction," Kappel said. 
The act is regulated by the Colorado Department of Regulatory Agencies, but the first move in implementation of the act was the appointment of a 15-member Natural Medicine Advisory Board, which includes members with a variety of expertise, from public health and harm reduction to religious uses of natural medicine. Gov. Jared Polis appointed the board on Jan. 27 — which was unanimously confirmed by the Colorado Senate on March 17.
The members appointed by Polis include Suzanne Sisley, a principal investigator at the Scottsdale Research Institute conducting trials on cannabis and psychedelics, Pueblo County Sheriff David Lucero and Aspen City Councilmember Skippy Mesirow, among a list of 12 others. Each will serve as a representative of a topic in which they have experience. 
Following the March 17 Senate confirmation, the advisory board will begin working on implementing recommendations. By Sept. 30, the board will make its initial recommendations to DORA on several topics including research, public health approaches, educational campaigns and rules related to training programs. 
"There's a pretty quick clock for there to be rules implementing the program, from facilitator training rules to healing center rules to … how do we colocate natural medicine services at nursing homes or addiction centers or private residences, and even what does this all look like? So there's a heavy lift there," Kappel said. 
The act also creates a new career profession, a licensed psychedelic facilitator. By Jan. 1, 2024, DORA has to adopt rules for facilitator training. Kappel, in a Nov. 10 webinar, said these will create a standard of what it looks like to be a state-licensed psychedelic facilitator. 
Kappel said equitability in implementation is something to look out for, both in ownership of licenses and access to mental health care. 
"The cost of sitting with a professional for, you know, six hours, eight hours, 12 hours is just costly, because you're paying for the professional's time, and so how do we create a system where it's not just mental health treatment for the rich, but it's mental health treatment for all?" Kappel explained. 
With a variety of uses for psilocybin, from spiritual to habit-breaking to trauma, creating an equitable, stackable and tiered facilitation program is another important aspect, Kappel explained, ensuring qualifications for facilitators varies based on the services provided. 
By Sept. 30, 2024, rules for healing centers will be created and applications for licensure will be accepted. 
Under the act, until June 1, 2026, the only substances that fall under "natural medicine" are psilocybin and psilocin. This, Kappel said, is because the two have been widely used by cultures around the world, and have been widely studied. 
"Each substance is different, so we can't create a one size fits all regulation when the effects of each substance varies a lot," Kappel said. 
Following June 1, 2026, if the Natural Medicine Advisory Board recommends it, DORA may add dimethyltryptamine, ibogaine and mescaline (excluding peyote) to the definition of natural medicine. 
Kappel said moving forward in the implementation of Proposition 122, a key thing to watch for is legislative changes. At this point, bills concerning natural medicine within Colorado have yet to be introduced, although some Colorado senators like Sen. Steve Fenberg, have said legislation concerning Proposition 122 is coming. 
DORA has also asked for a $700,000 general fund loan to help implement the act, "to support immediate contract resources and expertise to assist the prompt implementation" of Proposition 122, according to the budget request.  
Local government zoning will also come into play, Kappel explained, with local government having time, place and manner controls — especially with community support. 
"Some communities like San Miguel County voted 79% in favor — it's four out of five people supported this, and in other places, it wasn't that high," Kappel said. "I think we'll see a variety of different zoning regulations, and some that honor the intent of the measure, and then some that push the lines," Kappel said. 
Kappel said now that the act has passed, the real work of implementation is beginning. 
"I think a lot of people were really excited to see it pass. But as we all know in Colorado, when you're hiking up a mountain, sometimes you think you got to the top and really, there's a whole mountain behind you," Kappel said. "I think that's sort of where we are … we still have a big mountain to climb to make sure that this program works for everyone in Colorado."