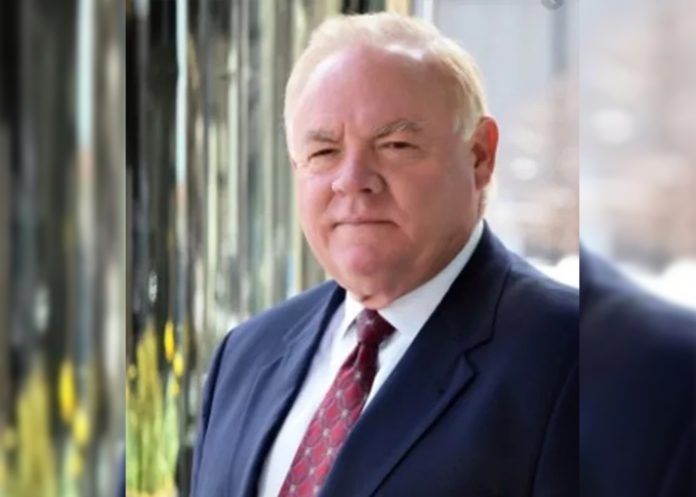 Colorado trial lawyer Steve Long died on Oct. 1. Long, the founder of Denver-area firm GSL Trial Lawyers, had a distinguished record representing clients in high stakes litigation including against the Denver Broncos, Wal-Mart, a Delaware gas company and many more. 
According to his online obituary, Long was born March 22, 1952 in Memphis, Tennessee, and died unexpectedly Oct. 1 at age 70 in Glendale, Colorado. 
"He was very colorful, both in and outside of the courtroom. And I think anybody you talk to, you know [would say], he was just one of a kind and he just lit up," said Mark Lukehart, a colleague and longtime friend of Long. "I got to work for an outstanding trial lawyer. It was an absolute pleasure." 
Long graduated cum laude in 1974 from Harvard University and received his J.D. with honors in 1977 from the University of Wisconsin-Madison Law School. 
Long started his legal career in Kansas City, Missouri, working in corporate litigation at Shughart Thomson & Kilroy PC (which has since merged with Polsinelli) and moved to Colorado in 1988. Long continued to practice trial law at Denver firms, including Jones & Keller, before founding his own boutique trial firm.
Lukehart remembers Long for his trial skills, outgoing personality and as a longtime friend and mentor. "He connected well with juries," said Lukehart. "He made people laugh in and out of the court, and every time we went somewhere, he would be in a conversation with somebody." 
Among other recognitions, Long won the Colorado Trial Lawyers Association 2005 Case of the Year for his work with Gerald Sawatzky in Bass v. Richards. In that case, he represented a former safety officer for a Pagosa Springs resort community who was terminated from a law enforcement contract position after privately expressing support for a political opponent of the Archuleta County Sheriff. According to federal court records, Long's client was awarded more than $1.7 million dollars in 2005 after the district court sided with the safety officer on First Amendment and 1983 conspiracy arguments. 
Long also represented the former owner of the Denver Broncos as lead trial counsel in 2002 in a federal jury trial and secured a 10% ownership interest in the team due to an alleged breach of contracts. The ruling was later reversed on appeal. 
Over the years, he also represented plaintiffs in several high profile class action cases. 
Long was co-lead counsel on a jury trial that led to a $40 million judgment for a class of royalty owners who alleged they were underpaid oil and gas royalties for 12 years by Amoco and BP. He also represented a class of investors as lead trial counsel in Delaware state court which resulted in around $63 million award over a dispute from a master limited partnership roll-up. Long was lead trial counsel for a group of advisors, directors and officers for the reorganized Kaiser Steel Company which led to a $300 million settlement. 
He was also lead counsel in certified settlement class action suits in Kansas and Missouri against Wal-Mart Stores, Inc over wage and hour disputes for former and current employees which resulted in more than $100 million in a settlement. 
GSL Trial Lawyers estimates that throughout his career, Long tried over 90 jury trials spanning 19 states, five state Supreme Courts and five federal appeals courts. GSL estimates he recovered more than $500 million for clients throughout his career. 
Lukehart has taken on management responsibility for GSL Trial Lawyers and said the firm will continue representing clients despite the abrupt loss of Long. 
"He's just very gregarious and very outgoing and very colorful. And I think that's what made him successful. He was a great attorney and he had an ability to connect with people," said Lukehart.