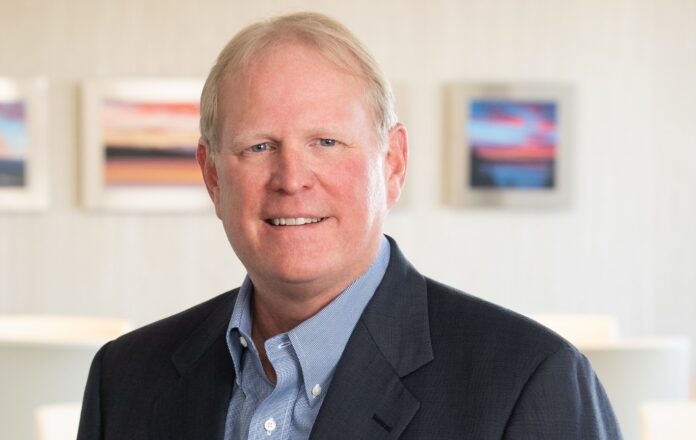 Colorado attorney John Leonard died Sept. 28. 
Leonard was born in Lincoln, Nebraska. He received his law degree from the University of Nebraska College of Law. 
According to his online obituary, Leonard's legal career began in Fresno, California, but he eventually found his way to the Mile High City in 2000. He was an attorney at Fairfield and Woods' Denver office for 23 years and has been recognized by Best Lawyers for corporate law since 2021.
"We will remember him most as our witty and beloved friend and coworker," wrote Fairfield and Woods in a press release. 
Leonard's practice focused on corporate law, intellectual property, mergers and acquisitions, securities offerings, regulation and compliance. He often focused on software and technology startups and entrepreneurial law. 
"I help clients craft practical solutions without a lot of drama," said Leonard on his firm profile. Aside from his no-nonsense approach to client work and his signature wit, Leonard was a trusted friend and peer at Fairfield and Woods. 
Fellow attorney Ryan Tharp met Leonard in January 2012 when he was in his second year of law school. Tharp thought Leonard was approachable and engaging.
"John made himself available to discuss anything that was on my mind," wrote Tharp to Law Week via email. "Any time I needed a second opinion, help with how to approach a problem, or help understanding a concept, John was available. I was in his office several times a week to work through problems." 
Tharp recalled during pre-COVID times, he and Leonard would drink beer on Friday afternoons in the client lounge and talk about whatever was going on. He remembers Leonard's many interests including exploring and photographing the southwest, cooking with a particular love of New Mexican red chiles and history.
"John's superpower was making people feel valued. That's what I admired about him the most," added Tharp. "It was easy to like John because he made other people feel good."
Leonard was also chair on the board of directors for the non-profit technology incubator Innosphere Ventures since 2018. 
"He will cast a large, positive, shadow over this organization for many years to come," wrote Mike Freeman, CEO of Innosphere Ventures, to Law Week via email.  
Freeman, who met Leonard in 2014, told to Law Week his first impression of Leonard was recognizing his passion and dedication to the startup ecosystem in Colorado. He recalls Lenoard being very engaged and a driver for positive changes.
According to Freeman, Leonard accomplished a lot for this nonprofit. He drove the formation of two Innosphere Ventures Capital funds, supported company expansion into surrounding states and supported the financing and opening of a new wetlab in Fort Collins, Colorado, for startups.
One of Freeman's favorite memories is when Leonard told him he should behave more like a pirate and, to this day, Freeman has a pirate flag in his office.
"He was a true friend, supporter of me personally and of Innosphere," added Freeman. 
"When he wasn't busy practicing law, you could find him traversing rugged landscapes, capturing the essence of the world through his camera lens," his obituary noted. "He had a knack for turning a simple road trip into an unforgettable culinary adventure, sampling every delicious morsel along the way."
Leonard is survived by his wife Gaye, their three sons Bryce, Jim and Will, and five grandchildren. He was married to Gaye, his childhood sweetheart, for 41 years. 
In lieu of flowers, the family requests donations be made to the Denver Botanic Gardens.
To join in celebrating Leonard, memorial services will be Friday, Oct. 27 at the Episcopal Church of the Ascension, 600 Gilpin St. in Denver at 11 a.m., with a light-lunch reception to follow. Virtual service will also be available upon request.