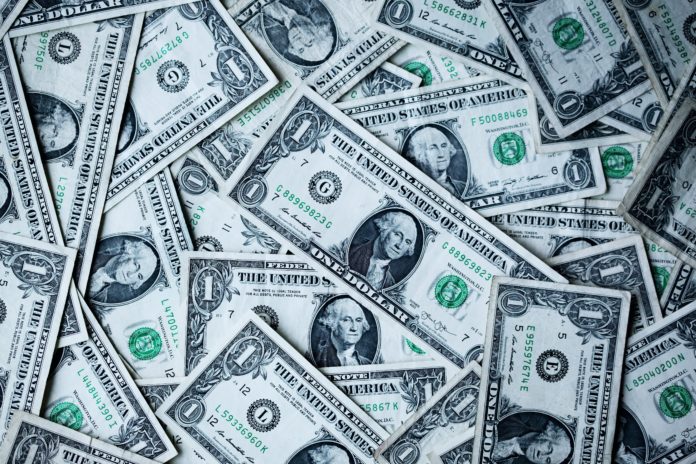 As inflation and higher interest rates continue to hit Colorado, a new report has been released showing mixed results for the state's economy.
The third quarter Business and Economic Indicators Report, prepared by the Leeds Business Research Division at the University of Colorado Boulder and the Colorado Secretary of State's Office, included some surprises and disappointments.
One major indicator from the report released Nov. 15 is that during the third quarter of 2022, Colorado recorded 43,657 new entity filings, which is an increase year-over-year by 14.5% and 10.6% quarter-over-quarter. This is unique compared to most previous years where there's usually a dip in filings from quarter two to three.
"Thirteen out of the last 17 years, we see the third quarter decline," said Brian Lewandowski, the executive director of the Leeds Business Research Division. "We saw this particular third quarter buck that trend and grow."
Lewandowski added he thinks it's an optimistic sign about entrepreneurship in the state and that this slowdown in economic activity is not completely thwarting business start-ups.
What could be helping is the Colorado Business Fee Relief Act, which went into effect in July. Under the act, business owners and entrepreneurs only pay $1 for the new formation of a limited liability company and new registration of a trade name for business entities. Those are normally $50 and $20, respectively. The program is expected to last until June 30, 2023.
Delinquencies and dissolutions also grew year-over-year, according to the report. There were 11,614 dissolutions in quarter three, which is up 27.1% year-over-year and slightly down from quarter two.
"I think this is still a question mark about the current environment that we're in and how businesses will thrive over the next year," Lewandowski said.
Lewandowski added existing entity renewals were down for the quarter, which led the team to wonder if there are some headwinds causing strain on existing businesses. In October, however, existing business entity renewals rebounded, and new entity filings continued their growth.
In September, employment increased 4.1% year-over-year for Colorado, which ranks 16th best in the nation. The biggest increases were in leisure hospitality along with professional and business services. More than 375,000 jobs were lost between February and April 2020, but more than 437,000 were added from May 2020 to September 2022.
"We find that the economy continues to surprise on the upside," Lewandowski said. "Particularly when it comes to employment and consumption."
Things could be looking brighter for the upcoming quarter concerning jobs. Lewandowski said for the fourth quarter, they'll see net job growth. 
Inflation, however, remains a concern with Colorado being on a similar track as the rest of the nation.
"I think the high inflation is troubling, it's a strain for all of us," Lewandowski said. "I don't think anyone has been able to really hide away from the current inflationary environment, and most of us haven't really experienced this in our lifetime."
He noted they are seeing wages increase in Colorado, but not quite at the rate of inflation. 
Lewandowski added the higher interest rates the federal reserve is using to battle inflation are having a slowing effect on the economy, pointing to the slowdown in the housing market.
"I think that we'll see this in other purchases too," Lewandowski said. 
But what about next year?
"We're working on the forecast for 2023," Lewandowski said. "We've been operating under this assumption that there will be a slowdown in the first half of 2023 nationally and we're concerned about decreased investment in general given the higher cost of capital, higher cost of borrowing … and then we're concerned about how inflation can chip away at real consumption growth. That's sort of the backdrop to why we're thinking there could be a mild recession or flattening of economic growth in the first half of 2023."
Lewandowski continued, saying Colorado is not decoupled from national economic growth as it is highly correlated to what happens nationally, but they tend to do better in Colorado concerning the labor market and economy. 
Colorado Secretary of State Jena Griswold said there was a lot to celebrate with this economic report, including the growth in the labor force and increased demand for workers. 
She added her office is working on a new program to identify business identity theft, so businesses have a means of identifying the theft that doesn't require a costly process or litigation.
"With the 2023 legislative session … my office is focused on supporting economic opportunity for all Coloradans," Griswold said. "As Secretary of State I will always work to cut red tape and save Coloradans money. Overall, today's report indicates a bright future for Colorado's economy."