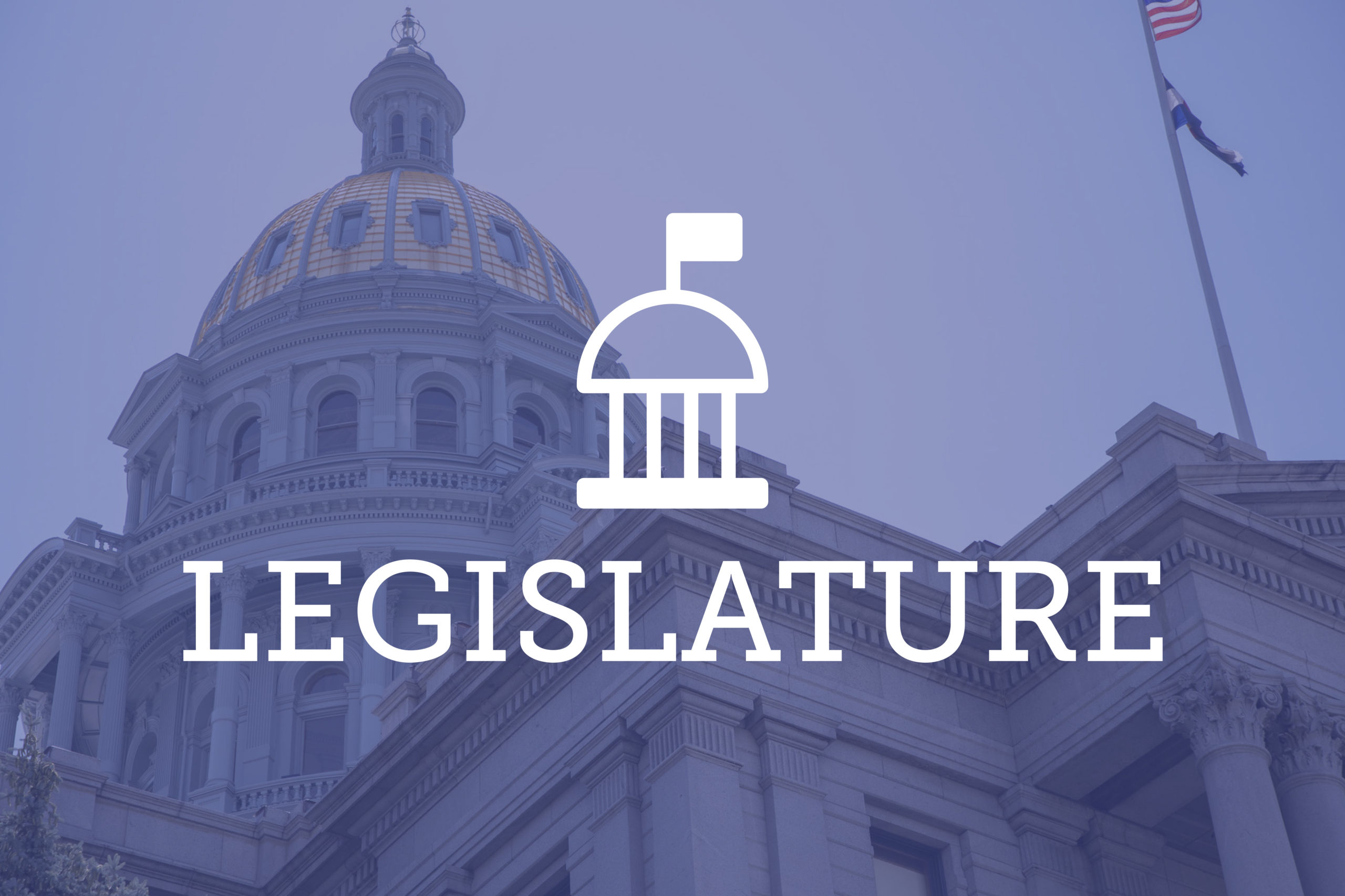 A new bill introduced in the Colorado House of Representatives earlier this month aims to revise criminal offense statutes surrounding "revenge pornography," a practice that usually refers to jilted ex-lovers posting private nude photos of their former partners online. 
In 2014, the Colorado General Assembly passed a law that criminalizes posting private nude images online. As of this year, 38 states have laws making the practice illegal. But prosecuting the posters has proven difficult, at least in Colorado. House Bill 1264 seeks to make four changes to the statute that sponsors say will help in holding people accountable.
Bill sponsors Rep. Dominique Jackson and Rep. Terri Carver said the statute as it was written doesn't allow for effective prosecution and created loopholes that were being exploited by posters. Jackson said that law enforcement "had no direction" on the cases and that "they aren't landing on district attorneys' desks." One main problem: the original legislation stipulates that in order to prosecute the act as a crime, it has to be shown that someone who posts these types of images has "intent to harass and inflict serious emotional distress." 
Defamation and privacy attorney Cassandra Kirsch said this piece of the law creates a "very high burden of proof for district attorneys." House Bill 1264 seeks to get rid of that condition, a change that criminal defense attorney Andrew Contiguglia said will make these cases easier to prosecute.
In addition to defending individuals charged with violating revenge porn laws, Contiguglia represented victims of revenge pornography prior to the law being passed. He said before the act was criminalized, he had to get creative. He has pursued claims under copyright laws, getting court orders sent to internet service providers and Google to get the images taken down. That way, the only way it can be challenged is if the person who originally posted the photo comes forward to try and claim ownership.
"Most people don't want to come forward. They just want to hide in the bushes while someone else gets victimized," Contiguglia said. 
He noted that the original legislation didn't provide any type of path for injunctive relief. Contiguglia said the proposed changes don't address the ultimate goal: getting the photos taken down.
"I have found that victims of this behavior — they don't care about the individual getting prosecuted," he said. "They care about having an avenue to have the images taken off the internet. This bill, while it is in good spirit to deter that behavior, it doesn't go far enough."
In criminal cases, a conviction can bring a class 1 misdemeanor and fines up to $10,000. The legislation does also allow for someone to file a civil suit. Kirsch represents individuals bringing civil claims and says there's a lower burden of proof in that realm. 
One bill revision also removes the exception for when the image relates to a newsworthy event, closing what Jackson feels is a "big loophole."
"If someone could claim it was for a newsworthy purpose, then there's a million ways you could argue whether it's newsworthy or not," Jackson said. She said an individual doesn't necessarily need to be a legislator or celebrity to be considered prominent in the community, and that individuals like board members or teachers can still suffer from the consequences of circulated private images too.
Another revision would add photos of sexual acts to the law. As the law reads now, photos of clothed individuals engaged in sex acts are lawful. Kirsch said there have been website forums "dedicated to the loophole" and "those pictures can be just as damaging."
Contiguglia said that for prosecutors, showing intent to cause emotional distress is a challenge. He said it "takes a lot of guts" for people to agree to appear in court with explicit pictures of themselves being shown. He acknowledged that societal perceptions around the exchange of nude photos come into play when prosecutors try to convince a jury to convict. 
"There's a huge contingency of people who are like, 'What did you think would happen when you sent nude photos?' There's a large part of the population who believe that," he said. 
Kirsch pushed back on that idea, arguing that's an "incredibly limited worldview," one that doesn't include a number of scenarios she's seen — like when one partner is in the military and stationed abroad, and relationship counselors encourage photo exchanges to "keep the fire going." She also noted that domestic violence can manifest in forms of gaslighting and coercion to get someone to provide nude photos that are later used to control that person. 
"Some situations go beyond revenge porn, some people are put into threatening situations," Rep. Jackson said. "Obviously most of us don't surf the dark web, and we aren't familiar with ways in which these images are exposed and how people are harmed."
The bill is scheduled for a hearing in the House Judiciary Committee Tuesday. 
—Kaley LaQuea