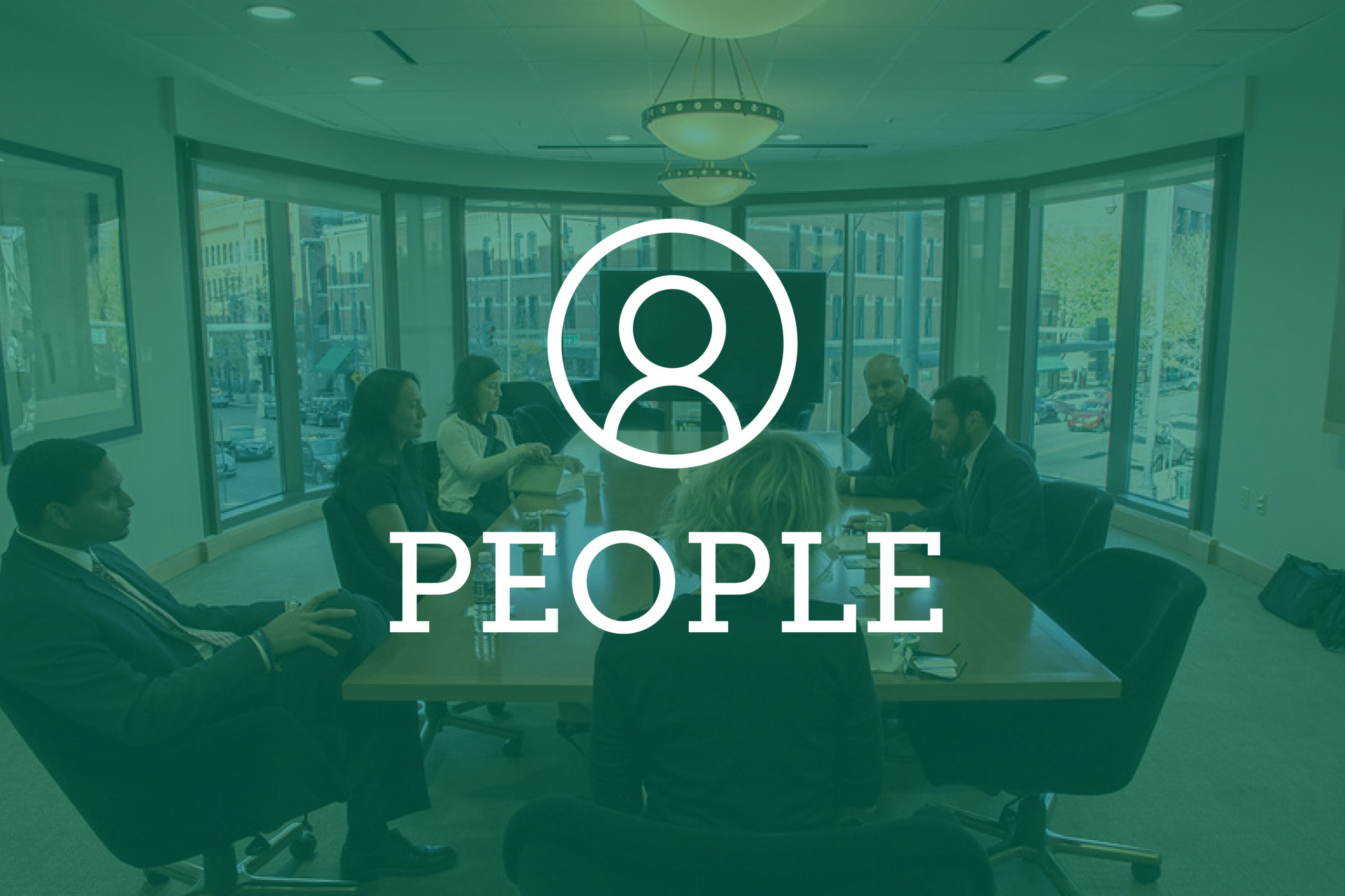 Ryley Carlock & Applewhite announced Tuesday that Sheela Stack has been elected as the firm's new Denver office managing shareholder. 
Stack succeeds long-time leader Brian Nazarenus, who has served as Denver office managing shareholder since 2005. Nazarenus will continue to serve on the firm's executive committee.
Stack practices in the area of water planning, water adjudications, water quality permitting and environmental compliance. Her clients include municipalities, special districts, mining companies, developers, trade associations and a variety of businesses regulated by the government. In addition to taking on the role of Denver office managing shareholder, Stack currently serves as practice group leader for the firm's water, energy, resources and environmental law practice.

LATERAL WATCH
Lee Johnston has returned to Haynes and Boone as a partner in the Denver office, the firm announced Thursday.
He has experience serving clients in telecommunications, energy, healthcare, real estate, banking and financial services, and consumer products.
For the past decade, Johnston has worked as a partner in the trial group at Dorsey & Whitney with a focus on patent, copyright, trademark and trade secret litigation. Prior to Dorsey & Whitney, he spent 12 years at Holland & Hart and served as a practice group manager of the firm's IP litigation group, as well as five years as an associate at Haynes and Boone.
Johnston received a law degree from Harvard Law School and an undergraduate degree from Dartmouth College. 
Brownstein Hyatt Farber Schreck announced Thursday that Jason Larkin has joined the firm's corporate and business department as of counsel in its Denver office.
Larkin's practice focuses on finance transactions with an emphasis on secured and unsecured commercial loan and credit transactions, including cross-border financings, acquisition finance, leveraged buy-out transactions, asset-based finance and project finance. 
Larkin received a law degree from the New York University School of Law and bachelor's degrees from Utah State University.

ASSOCIATE WATCH
Holland & Hart announced Sept. 9 that two attorneys joined the Denver office. 
Rich Kiely has a professional background that includes both complex litigation experience and financial institution perspective. He represents clients in matters involving probate and fiduciary litigation including disputes involving trusts, estates and protective proceedings. 
Prior to joining Holland & Hart, Kiely was in private practice as a civil litigator at White & Steele most recently served as a trust officer at a major financial institution. He continues to work as a director of a privately-owned trust company in Wyoming. 
He received a law degree from the University of Colorado School of Law and a bachelor's degree from Arizona State University.
Katie Cooperman develops sophisticated wealth transfer and legacy planning solutions for high net worth individuals and businesses. 
Before joining Holland & Hart, Cooperman received an LL.M. degree in taxation from Northwestern University and practiced for six years in the real estate group at Hogan Lovells and Sidley Austin. Cooperman received a law degree from Loyola University Chicago School of Law and a bachelor's degree from Colgate University.
Firm Promotions
Brownstein Hyatt Farber Schreck announced Tuesday that Doug Friednash, a shareholder in the firm's Denver office, has been named chair of the firm's state and local legislation and policy group.
The firm said in a press release that it is continuing its expansion and focus on a national state and local policy practice. 
"Doug's firsthand policy experience at the state, local and federal level makes him a great choice to lead our practice group focused on businesses engaging in state politics especially as governors and state attorneys general continue to increase their influence at the national level," said Brownstein managing partner Rich Benenson. "His ability to draw on his experience as chief of staff to Gov. John Hickenlooper and Denver city attorney benefits clients as we work with them to solve complex government relations issues with practical business solutions." Friednash represents local, regional and national clients in industries with issues related to advocacy, public policy and government relations. Prior to joining the firm, Friednash served as chief of staff to former Colorado Gov. John Hickenlooper and as city attorney under Denver Mayor Michael Hancock.
Friednash will collaborate with the firm's government relations department chair Marc Lampkin to coordinate state and local efforts with the firm's nationally recognized federal government relations practice.
Michael Best Strategies announced Sept. 5 that Wes Skiles expanded his role to principal at the firm in Colorado. Skiles previously served as senior advisor.
In his new role, Skiles will be assist clients with legislative and regulatory issues as well as state and federal health policy issues that impact Colorado. 
Before joining Michael Best Strategies, Skiles spent nearly eight years at Kaiser Permanente Colorado, the first three years as the company's in-house lobbyist at the Colorado state legislature, and the last four years as director of government relations. 
Earlier in his career, Skiles worked in the Colorado state legislature for more than five years, briefly serving as press secretary for the House Minority Office before becoming legislative director for the House Minority Leader where he served as primary political advisor and liaison to lobbyists, state agencies, officials and the Office of the Governor.
JUDICIAL ANNOUNCEMENTS
Dina Christiansen has been appointed as a magistrate for the 8th Judicial District (Jackson and Larimer counties) to fill a vacancy created by the retirement of Magistrate John Jostad, effective Sept. 30.
Chief Judge Stephen Howard selected Christiansen from among the nominees submitted by the 8th Judicial District Nominating Commission. She will take the bench Oct. 1, and her docket will include a variety of family law matters.
Christiansen received a law degree from the William S. Boyd School of Law at the University of Nevada, Las Vegas, and an undergraduate degree from the University of Utah. She began her law practice in Greeley, and became a partner with the law firm of Wabeke Brummet Johnson & Christiansen. For the past 12 years, her practice has focused largely on domestic relations law, most recently with her firm of The Christiansen Law Firm LLC in Fort Collins. 
The 19th Judicial District Nominating Commission has nominated three candidates for a district court judgeship created by the resignation of Judge Ryan Kamada, effective Aug. 20. Nominees Jerry Manzer Jr., of Greeley and Meghan Saleebey and Stephanie Stout, both of Windsor, were selected by the commission on Sept. 11, during a meeting at the Weld County Courthouse.
Under the Colorado Constitution, the governor has 15 days from Sept. 12 to appoint one of the nominees as district court judge for the 19th Judicial District.
Comments regarding any of the nominees may be sent via e-mail to the governor at [email protected]