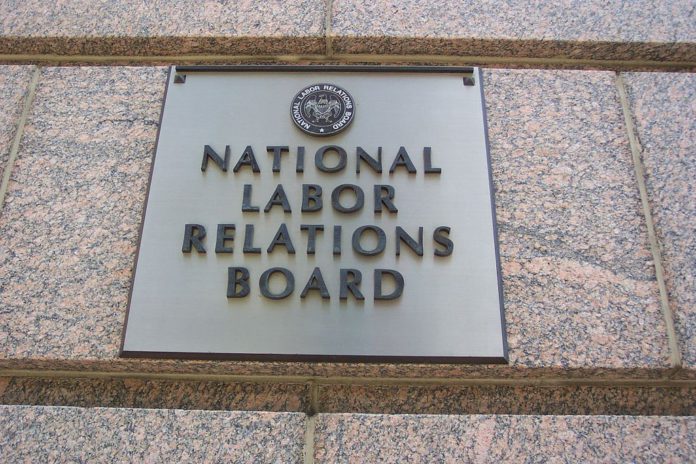 Employers face a litany of liabilities if they misclassify employees as independent contractors. But at least worker misclassification isn't by itself a labor law violation, according to a recent decision from the National Labor Relations Board.
The NLRB ruled Aug. 29 that it's not a violation of the National Labor Relations Act for an employer to tell workers they are independent contractors when in fact they're employees under the NLRA. In Velox Express, the board upheld an administrative law judge's decision that a group of medical equipment delivery drivers were Velox employees. But a 3-1 board majority reversed the ALJ's finding that the employer's misclassification "restrained and interfered" with those employees' ability to engage in protected labor activity.
The Velox decision is the latest development under the Trump administration's NLRB that limits companies' liability in employee-independent contractor disputes. 
In its January decision concerning SuperShuttle, a board majority found that the shuttle drivers were independent contractors because they enjoyed "entrepreneurial opportunity" under the board's multifactored common law test. 
In May, the NLRB General Counsel's Office issued an advice memo finding that Uber drivers weren't the company's employees as defined by the NLRA.
Wrongly telling employees that they're independent contractors might still get an employer in trouble under the NLRA if the employer does it to chill workers from unionizing or engaging in other protected activity, however.
The Velox case arose when driver Jeannie Edge brought an unfair labor practice charge against the company. Upon hiring her, the company had Edge sign an agreement declaring her as an independent contractor. 
At one point during Edge's employment, Velox sought to impose additional requirements on the drivers' work, and Edge complained to management that those controls were inconsistent with the drivers' status as independent contractors. She claimed Velox unlawfully fired her for making these NLRA-protected complaints, and the ALJ agreed.
While the board agreed that Edge and her fellow drivers were employees, the majority wouldn't go so far as to say Velox's misclassification was by itself a separate labor violation. 
"[I]t is a bridge too far for us to conclude that an employer coerces its workers in violation of Section 8(a)(1) whenever it informs them of its position that they are independent contractors if the Board ultimately determines that the employer is mistaken," according to the majority in Velox Express. "We do not agree … that by doing so, an employer inherently threatens that those employees are subject to termination or other adverse action if they exercise their Section 7 rights or that it would be futile for them to engage in union or other protected activities."
The NLRA, and the rights it protects for unionizing and engaging in other concerted activity, doesn't apply to independent contractors, and the NLRB places the burden on employers to show that workers are independent contractors. Applying the common-law agency test to determine workers' status, however, is an "unenviable task" where the right answer "may be far from self-evident" for employers, the majority said.
Employers have a variety of tests under various statutes for defining employees and contractors, and the board majority said "it would be unfair to hold that merely communicating that [wrong] misclassification is unlawful."
With so many coexisting tests for independent contractor relationships, an employer can classify a worker correctly under Title VII of the Civil Rights Act but wrongly under Colorado's unemployment benefits statute, said Steven Suflas, a labor and employment attorney and partner at Ballard Spahr's Denver office. 
The NLRA's definition of independent contractor "as reflected in the Velox case has been its own tempest of legal debate," Suflas added.
The Velox decision, employers should note, only means a misclassification isn't an unfair labor practice if it's not coupled with violating activity, Suflas said. "If there's bad intent or employees are told that their rights under the NLRA are limited and chilled, then that's a violation."
"What the board majority is saying is we need something more than the simple announcement" that workers are independent contractors, Suflas said.
Had the board ruled the other way, it might not have been earth-shaking for employers. The remedy for a standalone misclassification violation, in most cases, would be re-classifying the workers and then posting an NLRB-mandated notice in the workplace, which "isn't a big deal" by itself, Suflas said.
But standalone misclassification violations could provide leverage against employers in a larger case, like a class or collective wage-and-hour action, where plaintiffs could wield them as evidence before a jury. "I think that's the legal effect," Suflas said.
— Doug Chartier