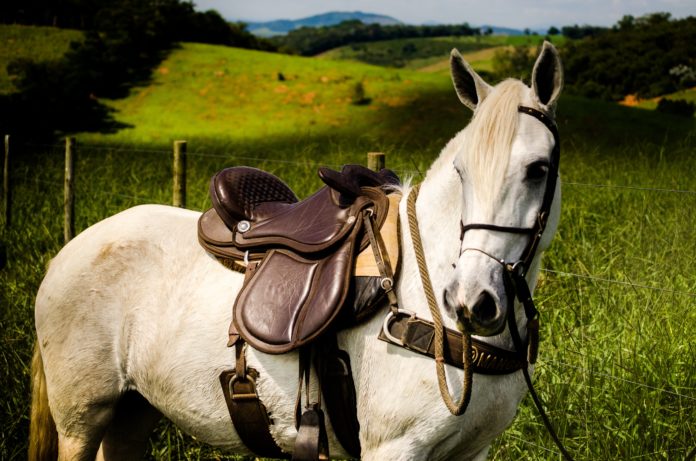 In the internet's relative infancy to the public, the rules were still unclear for both users and companies. It wasn't until Congress passed the Telecommunications Act in 1996, that Section 230 began more clearly defining the legal landscape of the internet. 
Just two years after that federal law was passed and nearly five years after the World Wide Web became publicly available, a Denver saddle company won a temporary restraining order against a web hosting firm for "manipulating the internet," according to a June 1998 article by the Associated Press. 
Now retired Denver District Judge Frank Martinez ordered a web hosting firm to stop diverting would-be customers of e-commerce site Down Under Saddle Supply Inc. to a pornographic site before being allowed entry, AP reported. 
The web firm was contracted to help the saddle supply company design and host a website for e-commerce in February 1997. By June 1998, the saddle company alleged the web hosting firm was angry over a fee dispute and replaced images of the saddles on the site with pornography, according to AP. Down Under canceled its agreement with the web hosting firm after the firm raised its hosting fees in an alleged violation of the contract it signed with the saddle company.
Down Under also claimed, according to AP, that when it deleted the replaced images within 24 hours, the web hosting firm altered the site so customers would be rerouted to a pornographic site.
AP reported the owner of the web hosting firm claimed he couldn't replace images on the company's site and said the charges were "absolute nonsense." 
AP reported the same web hosting firm was also in court proceedings in September 1997 over its Colorado tourism and sports website appearing to be affiliated with the Colorado Rockies baseball club. Denver District Judge Federico Alvarez ordered the web hosting firm to sever all connection with that site and the sport of baseball, according to AP.