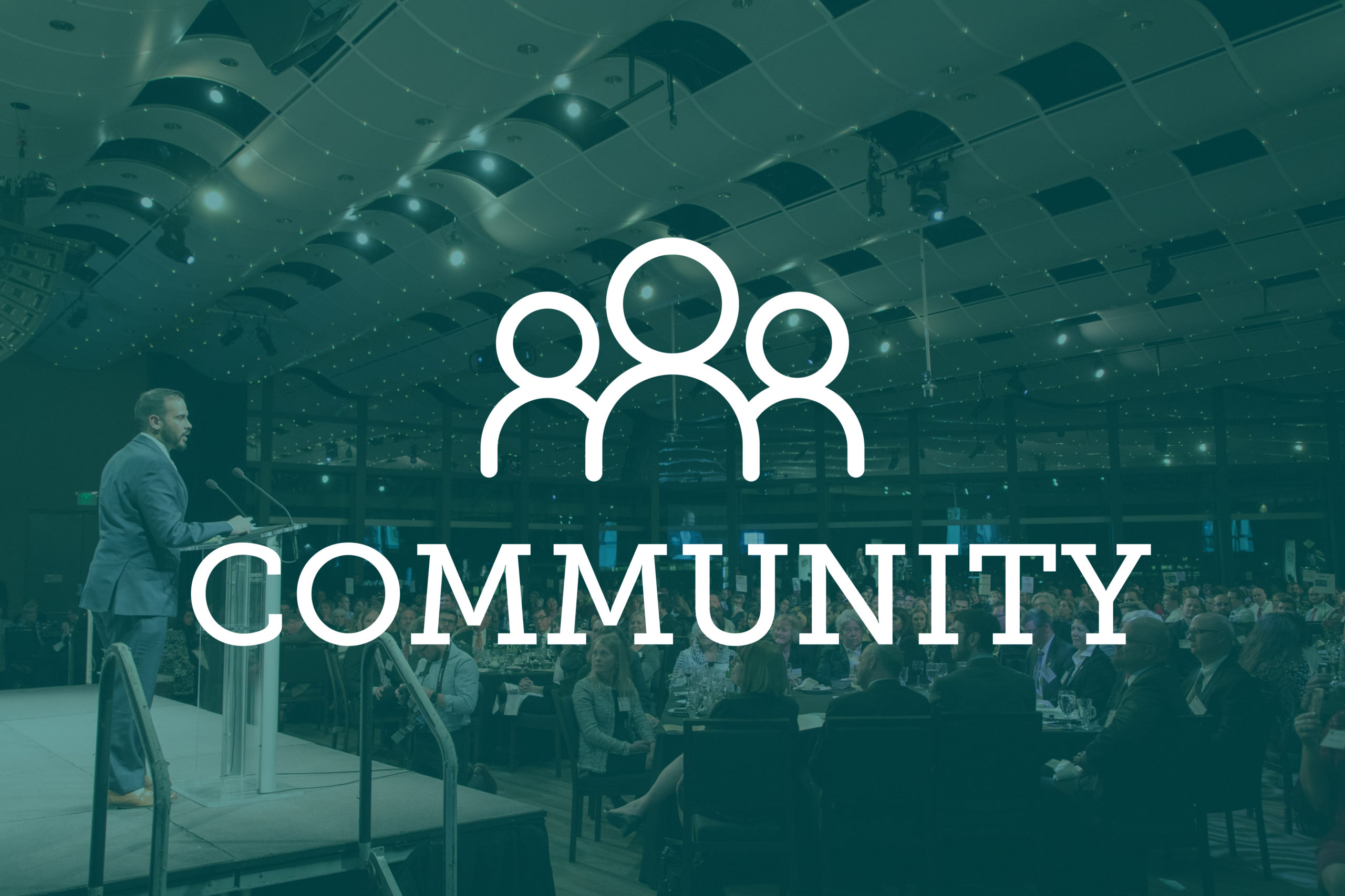 The Sam Cary Bar Association closed out Women's History Month with a celebration of its 16 women presidents — several of whom served multiple terms — as well as a celebration of its 50th anniversary.
"Sam Cary, as always, we were pioneers," said April Jones, president of the SCBA and managing CEO of Jones Law Firm. She added that even from the formative years of the SCBA, women were playing important roles in the bar association.
"You can think of a lot of amazing Black women lawyers right now in the news … but we have amazing Black lawyers right here," said Shelby Martin, a litigator with WilmerHale and the SCBA program chair.
The bar was formed in fall 1971 to create a help group and instill professionalism as a vehicle for exchanging ideas between African American lawyers, according to the SCBA website. Originally consisting of just seven members, the group's first "controversial task" was to name the bar after Sam Cary, a Black Colorado lawyer who had represented otherwise underrepresented groups. The controversy came from the fact that Cary had been disbarred under unclear circumstances 45 years prior to the organization's formation.
At the time of the SCBA's founding, fewer than 15 Black lawyers were practicing in Colorado, and initial meetings were held in members' homes and offices, according to the bar association website. Currently there are more than 300 African American attorneys practice in Colorado, also according to the bar association.
By 1973 — just two years after its founding — the bar association had its first female president, Gloria Monroe, who was a public defender at the time. Following Monroe, 15 other women would take on the mantle — three serving for multiple years. "Those were pioneering days," Monroe said. "But they were happy times."
The bar association's past-presidents shared stories of their camaraderie within the bar association, of meeting with other members and the inspirations that brought them into law. Judge Dianne Briscoe said her mother inspired her to go into the law because she had wanted to be a lawyer, but that it was not a possibility.
"What an amazing group of women," Jones said. "To be a part of it is fantastic."
Barbara Kelley, the third female president, said that some of her favorite memories of Sam Cary were homecoming events held by the bar where people came to meet and enjoy one another's company. "On the basis of that, I can still believe we've been around 50 years," she said.
Patricia Powell, president in 1994, said her favorite memory as president was when two vacancies opened on the U.S. District Court for Colorado, and a number of SCBA members applied. Out of the six finalists, three were African Americans and SCBA attorneys. She remembered having a number of special meetings of the SCBA about who they would endorse, and they eventually supported all three.
"I wrote the letter, it was a very interesting letter to write, to endorse three people — three Black attorneys for the U.S. District Court of Colorado," Powell said, adding that she was so proud to do it because it was so historic. One of those individuals was Wiley Daniel, who was ultimately selected and remained on the bench until his death in 2019, though he took senior status in 2013.
Annita Menogan, president in 1995, said the appointment of Daniel to the federal bench was the highlight of her year as president. She said that Daniel and Justice Gregory Scott, who died Wednesday, were both inspirations to her, and she felt "flabbergasted" when Daniel asked her to make remarks as an ambassador of the Sam Cary Bar to the federal court when he was sworn in. Scott's wife, Carolyn, had also served as president of the Sam Cary Bar Association in 1996.
But throughout the discussion, a theme of connection within the bar association and among its members became apparent. Many speakers talked of good times working with and relying on other presidents and bar members.
Judge Cheryl Rowles-Stokes, Sam Cary Bar Association president in 1999, spoke about a young woman who contacted her and broke her heart, she said, because the young woman repeatedly apologized for contacting her for help finding an internship before attending law school.She reminded the bar's members that nobody can say they made it entirely on their own. Whether they know the individuals who helped them or not, everyone got to where they are by helping to raise each other up. "I'm not here because of me," Rowles-Stokes said. "I'm here because of Sam Cary. I'm here because of my godfather, Gary Jackson. I'm here because of Claudia Jordan. I'm here because of Penfield Tate. I'm here because I served under these great leaders, including Annita Menogan and Patti Powell and others — they are my village. I'm here, and I'm ready to give back to the village."
Rowles-Stokes said to the woman she should never be afraid to reach out her hand for help, and for someone to help pull her up. "Because that's what this village is all about."
"You young lawyers, don't you ever think you're out there on your own. We're here for you, but you have to let us know that you're here," she said. "Reach out that hand."