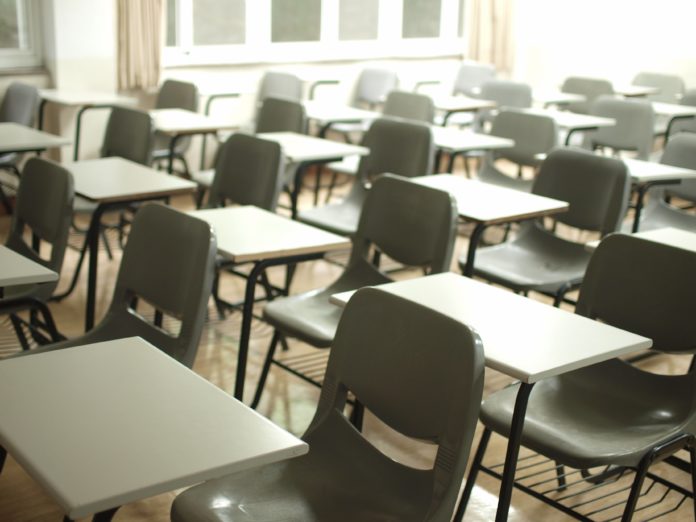 During the U.S. Supreme Court's last session, controversial opinions were released that could reshape how schools operate.
One of the major decisions was Carson v. Makin. Since 1981, Maine had limited tuition assistance to nonsectarian schools. The U.S. Supreme Court held Maine's nonsectarian requirement violated the free exercise clause. 
"In short, the prohibition on status-based discrimination under the free exercise clause is not a permission to engage in use-based discrimination," wrote Chief Justice John Roberts in the opinion.
In dissent, Justice Sonia Sotomayor argued the Supreme Court ignored decades of precedent.
"As a result, in just a few years, the court has upended constitutional doctrine, shifting from a rule that permits states to decline to fund religious organizations to one that requires states in many circumstances to subsidize religious indoctrination with taxpayer dollars," Sotomayor wrote. 
Kevin Welner, a professor at the University of Colorado Boulder's school of education, said rulings like Carson and others could be game changers in Colorado.
Welner said an intriguing possibility is the state's charter school policy changing to a voucher policy. In Colorado, charter schools are public schools that receive funding from the state. Under a voucher policy, the state would fund private school enrollment. The court ruling also connects to a 2020 Supreme Court ruling in Espinoza v. Montana Department of Revenue which had a similar outcome.
Welner added the court is changing its view on the separation of church and state.
"The court no longer considers that government interest, the separation of church and state, to be a valid government interest," Welner, who is also director of the National Education Policy Center, said. "Instead the court is characterizing that interest as discrimination against religious institutions and worshipers." 
Even if a state has strong emphasis on the separation of church and state in its constitution, that could now violate the free exercise clause of the U.S. Constitution, Welner continued. He added it could lead to religious institutions running charter schools. In that situation, a court could find those schools need to still abide by the rules of secular institutions. Another possible outcome would be religious organizations running the school and exercising their right to religion in the school while getting state funding. 
Another case that could impact schools is Kennedy v. Bremerton School District. In that case, a high school football coach in Washington was fired after kneeling to give a quiet prayer in the middle of the field after games.
The Supreme Court held that the free exercise and free speech clauses of the First Amendment protect someone engaging in personal religious observance from government reprisal, and the constitution neither mandates nor permits the government to suppress that expression.
"The Constitution and the best of our traditions counsel mutual respect and tolerance, not censorship and suppression, for religious and nonreligious views alike," wrote Justice Neil Gorsuch in the opinion.
In dissent, Sotomayor wrote the Constitution doesn't require or authorize public schools to embrace this conduct.
"Since Engel v. Vitale …  this court consistently has recognized that school officials leading prayer is constitutionally impermissible," Sotomayor wrote. "Official-led prayer strikes at the core of our constitutional protections for the religious liberty of students and their parents, as embodied in both the establishment clause and the free exercise clause of the First Amendment."
She continued, writing that students did join him in prayer at some points.
"The idea that this was, I think it was characterized by the court as a short private personal prayer, rather than a public spectacle, makes it that a future case involving a public spectacle, would be outside the realm of what was decided," Welner said.
It could also lead to school employees pushing back against any policies they feel restrict their religious exercise. 
"So everything from prayer to incorporating religious beliefs into interactions with students in other ways; probably not directly in curriculum, because that's not covered by the opinion, but in the bulletin board materials, in conversations and assemblies and various other school activities where the … school employee is visible, but is not playing a direct school role," Welner said. "It wouldn't be a teacher leading an assembly in prayer, it would be a teacher off maybe in an aisle kneeling down in prayer during an assembly."
Welner added the Supreme Court's decision in Kennedy changed what rules lower courts apply. The court overruled the Lemon test and endorsement test, which determined what laws violated the establishment clause.
Law Week Colorado reached out to multiple schools in the state that have a religious affiliation for comment about these decisions, but Law Week didn't hear back.