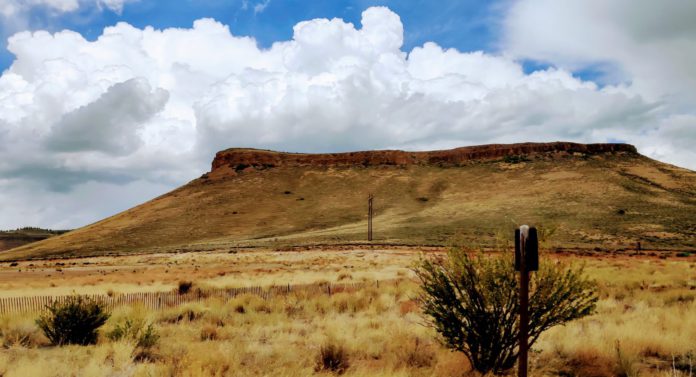 A research center at the University of Colorado Law School on Thursday hosted the secretary of interior for an online discussion about Biden administration natural resources and tribal relations policies.
University of Colorado Law School Dean James Anaya began the presentation, pointing to the fact that lower-income communities around the world tend to be most likely to experience the consequences of climate change. "Climate change is a threat multiplier that makes existing social inequities worse," he said. He highlighted the role of climate justice as a way to connect "our values of equity, respect for life and our concern for the changing natural environment." He urged policies that recognize the relationship between those values.
U.S. Rep. Joe Neguse of Boulder remarked that federal lands — more than 36% of all land in Colorado — are a significant priority for him and the state. "Our public lands are really at the core of our Colorado way of life, our Western way of life," he said  Our public lands inspire our commitment to sustainability, they fuel our economy, they bring travelers from across the globe to marvel at the beautiful, treasured places that we're lucky to call home," Wildfires, he said, make clear the need for more attention to investment in public lands.
"Already in this Congress we're working aggressively to push public lands policies that will support Colorado," he said. The Democratic majority in the House of Representatives is focusing on the needs of Western communities, Neguse said, with an eye toward supporting recreational uses, addressing wildfire risks and encouraging consideration of climate change in decisions.
Neguse highlighted the Colorado Outdoor Recreation & Economy Act, legislation that would designate additional wilderness areas along the Continental Divide and in the San Juan Mountains, create the Camp Hale National Historic Landscape, specify several other preserves, and provide boundaries for the Curecanti National Recreation Area. He said the CORE Act is a paradigm for policymaking that includes participation of local stakeholders. "In the case of the CORE Act it was a bill crafted over the course of a decade in county commissioner buildings across our state," he said.
Neguse spoke, too, about the 21st Century Climate Conservation Corps as an example of methods to build equity into public land management. The proposal, which "reimagines" the conservation corps of the 1930s, would facilitate reforestation and watershed restoration work. Neguse said that women and others who were not included in the 1930s version will be included. "We can assure that the federal workforce reflects the great diversity of the United States," he said.
As to climate change, Neguse warned of another "difficult wildfire season" this year and said that "adaptation" is an important policy goal. "We believe that the time is right to strike while the iron is hot and make significant progress on climate change," he said.
Secretary of the Interior Deb Haaland said the Biden administration is focused on including tribal nations in natural resources and public lands decisions, building American renewable energy capacity and advancing conservation of land, water and wildlife. "The climate justice lens is here to stay," she said. "With the Biden-administration, I would expand that slightly. It's about climate, it's about equity, and it's about the economy." Haaland said she is "wasting no time" at Interior to advance goals of "empowering tribal nations, building a clean energy future and conserving our lands, waters and wildlife."
She said President Joe Biden is making "respect for tribal sovereignty" a "cornerstone" of his approach to governance and that it includes restoration of indigenous homelands. "President Biden knows that trust and treaty responsibilities are not limited just to the Bureau of Indian Affairs," Haaland said. "Treaties are with the United States and it's all of our governments that have those treaty obligations." She said Biden has restored a White House counsel position that addresses tribal affairs issues and a White House conference of tribal nations. "When we meaningfully engage tribal nations, we all benefit," Haaland said.
Haaland said the public lands and waters have "immense potential" to provide renewable energy. She highlighted Monday's decision to approve an ocean wind project off the coast of Massachusetts expected to produce 800 megawatts of energy. "We are on our way to fulfilling the president's ambitious goal of deploying 30 gigawatts of offshore wind power by 2030" she said. Haaland warned that "clean energy development must be done in an environmentally responsible manner" and that local communities and tribes must be consulted in decision-making.
The former New Mexico congresswoman also discussed an ongoing "thoughtful review" of the public lands oil and gas program. While those programs, in some states, have a significant role on budgets, she said that boom-and-bust cycles are problematic, the status quo is "fundamentally broken," and a "fair return" for U.S. taxpayers is crucial. Haaland emphasized a restoration of "balance" between oil and gas production and other uses of public lands even as existing leases remain in effect.
Her remarks also highlighted the America the Beautiful initiative announced May 6. "That initiative is a call to action from the president to conserve and restore American lands and waters for the benefit of all people," she said. She said that it would address "inequitable access" to public lands and waters with the initiative to conserve 30% of lands and waters by 2030. "It's about supporting locally-led and voluntary efforts" to conserve resources on federal, as well as state, local and tribal lands.
There was a limited question-and-answer question at the end of the webinar. During that portion of the program, Haaland was asked about the Department of Interior's progress in reviewing former president Donald Trump's decisions to dramatically reduce the sizes of Bears Ears National Monument and Grand Staircase-Escalante National Monument in Utah.
Haaland, who recently visited Utah to discuss the status of those national monuments with local stakeholders, said Interior does not have a timeline to complete the review. Biden had set a 60 day deadline for it in a Jan. 20 executive order.
Haaland also indicated that any decision about returning the Bears Ears and Grand Staircase-Escalante preserves boundaries to the Jan. 19, 2017, status quo will be made solely by Biden based on her recommendations. She did not indicate what recommendations are being considered.
The secretary, an enrolled member of the Laguna Pueblo, cited the example of a Native American leader who was photographed crying during the signing of an agreement to advance construction of North Dakota's Garrison Dam as one to keep in mind. The dam flooded more than 156,000 acres of Mandan, Hidatsa and Arikara Nation lands, including the tribal capital.
"Tribal nations have sustained themselves for thousands of years on this continent. If we had consulted tries so much earlier, hundreds of years ago, we wouldn't be in the kind of predicament we are in now," Haaland said. "I feel so strongly that indigenous knowledge is so important in this era and we're going to do everything we can to bring tribes to the table early to make the decisions, not to make them before they weigh in."
The webinar was the third in a series called The Climate Justice Lens is Here to Stay that has been sponsored by the University of Colorado Law School's Getches-Wilkinson Center for Natural Resources, Energy, and the Environment.