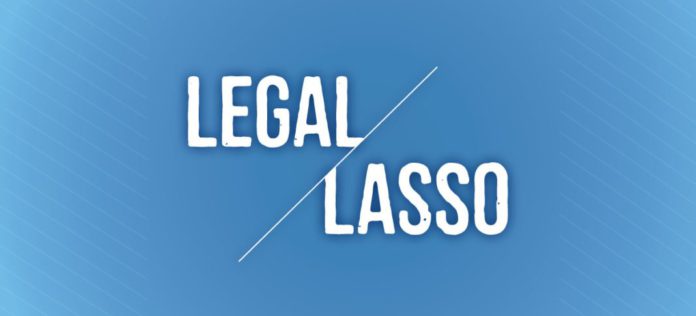 The last print issue of Law Week Colorado is in the mail. As we transition to an online-only news outlet, make sure to get your print subscription moved over now or sign up for a new subscription. Curious about why we made the switch? Our publisher and editor talk about the switch here.
Legal Lasso is Law Week morning newsletter with headlines from around the state. Sign up for LegalLasso or subscribe to Law Week Colorado to stay current on all of Colorado's legal news.
IN LOCAL NEWS
AAPI Lawyers Respond to Racism
Attorneys from the Asian Pacific American Bar Association have been busy responding to acts of violence and racism. For Asian Pacific American Month, they're working on rallying others from the community to the cause as well.
Pressure on CDPHE Heats Up
State employee whistleblowers sent a letter to the EPA administrator asking him to reexamine an emissions permit granted to the Cherokee Generating Station north of Denver, in light of accusations of lax permitting from the CDPHE.
House Passes Ketamine Restrictions
The Colorado House put its stamp of approval on a bill that would restrict first responders' use of ketamine in response to the Elijah McClain incident who was given a large dose in the events leading up to his death.
Mask Mandates Lifted
Gov. Jared Polis said masks are no longer required for vaccinated people. That means it's now up to individual businesses to decide whether they are required inside.
Marijuana Bill Introduced
A bill introduced Friday would set new regulations for marijuana concentrate and medical marijuana to fight teen substance abuse.
IN NATIONAL NEWS
Supreme Court to Hear Abortion Case
The U.S. Supreme Court said this morning that it would take up a Mississippi abortion case that will challenge all state laws that ban pre-viability abortions are unconstitutional.
Legal Profession Leaves Something to be Desired on Parental Leave
A new report from legal recruiting firm Major Lindsey & Africa shows that gender-neutral parental leave policies are still not the norm in the legal profession.
Juvenile Court Judge Charged 
A Wisconsin juvenile court judge who was charged with possession of child pornography now faces new charges for distribution.
Judges Take on Incivility 
A Zoom incident that ended with sanctions for Paul Weiss Rifkind Wharton & Garrison shows a trend of judges cracking down on incivility.
Have tips for upcoming editions of Legal Lasso or comments about past ones? Reach out to us at [email protected]