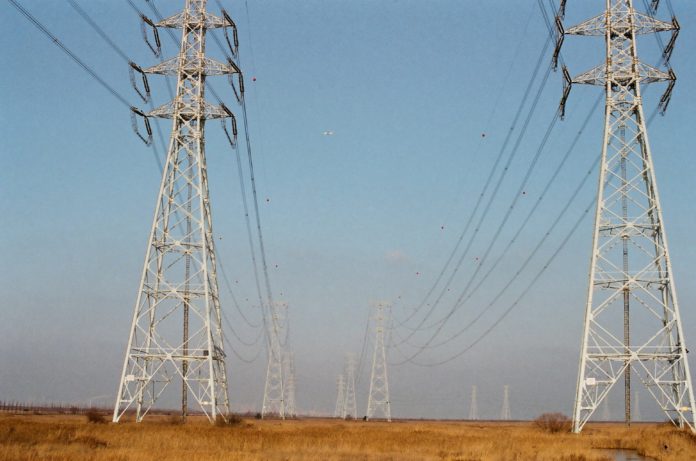 The General Assembly is considering legislation that aims to drive the construction of additional electricity power line capacity, hoping to speed up the push to a grid able to carry energy generated by renewable sources around the state. The bill would also cut regulatory barriers associated with transmission project planning and force the state's utilities to join a regional transmission organization by 2030.
SB21-072 also seeks to create a new state agency known as the Colorado Electric Transmission Authority, which would be empowered to create transmission corridors, condemn land needed to build infrastructure, finance projects and collect reimbursement from utilities for public expenditures needed to build capacity.
"This is really urgent for Colorado, for a number of reasons," said Sen. Chris Hansen of Denver, its primary sponsor. "Principally among them is that it's very much in the benefit of the ratepayers of the state to be in an RTO." He cited unidentified studies by the National Academy of Sciences, Massachusetts Institute of Technology, and National Renewable Energy Laboratory before concluding that "there are hundreds of millions of dollars of annual savings available to Colorado ratepayers if we are in an RTO."
INCREASING CAPACITY
No Colorado utilities are currently members of a regional transmission organization, an affiliation of power providers that permits transfer of electricity across utility service areas. By contrast, some of the state's utilities have chosen to join one of several energy imbalance markets. Those fora for obtaining excess power needed to meet a load or to sell excess electricity on a short-term basis, as a way of mitigating fluctuations in power demand, do not offer as many economic benefits to ratepayers. "The EIMs are a good step, but they are a relatively small step forward," Hansen said. "EIMs do not contemplate real-time or day-ahead markets. They certainly help utilities trade power, and that's great, and that's something we should do a lot more of, but EIMs deliver only a small fraction of the benefit of an RTO."
For example, he said, Xcel's chosen EIM, operated by the California Independent System Operator, can deliver $1.9 million in annual benefits to its ratepayers. "That is a tiny fraction of the savings that are likely to be generated by an ISO." Hansen said the reason is that EIMs don't reduce the reserve margin — the difference between available energy and energy expected to be consumed — that an electric utility must maintain. "That by itself could be worth $150 million dollars a year in Colorado." In Xcel's case, the current reserve margin requirement is 16.5%, but most RTOs in the U.S. "typically have reserve margins of 11 or 12%."
One rationale for increased transmission capacity throughout the state may be to limit the loss of available electricity during extreme weather events. That situation has recently been in the public eye as, for example in Texas in February, when Lone Star State regulators sidelined enough generation capacity to serve 9 million homes under high-demand conditions during a severe snowstorm, and last summer in California, where the state's grid experienced widespread blackouts during high-heat events. Colorado has not experienced disruptions on that scale, but as recent wildfire seasons indicate and as droughts and heatwaves increase as climate change continues, the state's grid may face capacity stresses. "As recent events in Texas and California have shown, I think there are challenges facing electric grids around the nation and Colorado needs to be prepared," said Justin Brant, the utility program co-director at Boulder-based Southwest Energy Efficiency.
Yet another factor driving Hansen's push for a focused state effort to build transmission lines is Colorado's rapidly rising use of solar energy. The state is now the 14th most prolific consumer of sun-sourced electricity in the nation, according to a recent Solar Energy Industry Association report, —but the best locations at which to generate it are far from its population centers along the eastern face of the Rockies. The best location for solar energy generation is the San Luis Valley and southeastern Colorado. "It's already been studied," said Mike Kruger, president of the Colorado Solar & Storage Association. "It's effectively the bottom third of the state that isn't covered by mountains."
Wind, too, has been rising in importance in the state's electricity profile. According to data maintained by the U.S. Energy Information Administration, wind now accounts for more than all of the electricity generated in the state. By the end of 2018, the state's gales accounted for more than three times the production of any other clean source. The eastern plains provide the best location to generate power via breezes.
Generation of all electricity in the state has risen by nearly 10% since 2011, and consumption by Centennial State consumers has increased during that period by less than 6%, according to data maintained by the EIA. Nevertheless, Gov. Jared Polis' push to expand the state's reliance on renewable energy to 100% of its power supply means that transmission lines able to move electricity from the generation site to high-demand locations is essential.
"We know that if we're going to achieve our state's clean energy and greenhouse gas reduction goals, we need to rapidly expand our utilization of clean- and zero-emission resources like wind and solar," said Erin Overturf, deputy director of the Clean Energy Program at Western Resource Advocates in Boulder. "In order to get to those resources, we need to build additional transmission to kind of unlock some of [them] and bring them to the load centers, primarily around the Front Range."
GROWING THE GRID
Overturf said the other goal of the bill — to link utilities together — is important because it can also help the state achieve climate goals. "When we're changing to be more reliant on intermittent renewable resources like wind and solar," Overturf said. "one of the ways that you can accommodate and make up for that intermittency is by having a bigger geographic footprint, across which you can move electricity."
"We all know that the wind doesn't always blow and the sun doesn't always shine," she continued. "But if the wind's not blowing on the eastern plains, maybe it's blowing in North Dakota. If the sun's not shining in the San Luis Valley, although usually it is, then maybe it is shining in Arizona. The more interconnected your transmission system is, the easier it is to move that electricity around the country."
Hansen said SB21-072 would encourage economic efficiency in the transition to renewable resources. "It also allows us to add a lot of additional wind and solar at lower cost for the ratepayer, so we get the decarbonization benefit but we also get lower power prices for Colorado customers," he said. That prediction is likely based on economic analysis that shows new transmission lines are essential to maximize renewable energy investment. "Substantial investment in new transmission facilities will be required to support the least-cost location of a rapidly growing fleet of wind- and solar-generating facilities that take advantage of the best natural wind and solar resources," said MIT emeritus professor of economics Paul Joskow in an influential 2020 paper.
Federal government efforts to address the challenge of transmission interconnectivity between states has been, at best, spotty. The Energy Policy Act of 2005 law gives the Federal Energy Regulatory Commission a charge to site infrastructure in nationally significant power line corridors if states did not do so. "That provision got bogged down in a series of court cases and actually hasn't been used effectively," said Sharon Jacobs, an associate professor and John H. Schultz Energy and Natural Resources Law Fellow at the University of Colorado Law School. A 2011 decision by the U.S. 9th Circuit Court of Appeals slowed its exercise. The court held that FERC must consult with states before any siting decision is made, even when exercising the backup authority granted by that 2005 enactment.
In general, Jacobs said, Washington has preferred to defer to states when it comes to electricity regulation issues. "This is an area where the federal government probably has considerable power under the commerce clause to regulate but hasn't chosen to exercise it," Jacobs explained. "Instead, it's really stuck with the Federal Power Act division of authority between the federal government on the one hand and the states on the other, leaving the states a lot of autonomy."
The Biden administration has proposed, as part of its comprehensive infrastructure proposal, to encourage investment in the national power grid. A White House summary said President Joe Biden wants to create a Grid Deployment Authority, to be housed in the Department of Energy, that could help to convert existing easements and other federal property rights into transmission corridors. The program would also aim to implement "creative financing tools to spur additional high priority, high-voltage transmission lines."
To Kruger, none of that mitigates the need for an improved FERC role in energy facility expansion. He suggested that "improved and expedited permitting by federal authorities" should also be a priority for the administration. Nevertheless, he said, "I don't think anybody's counting on" significant federal financial help for transmission system improvements "because we've been burned a couple of times waiting for federal help on stuff." "There's plenty of reason in Colorado alone, plenty of financial reason and policy reason, why we should build more transmission lines."
HURDLES FOR THE BILL
One potential problem with Hansen's idea is the inefficiencies that may result from the establishment of the Colorado Electric Transmission Authority. Jacobs said building a new agency might not be "the best way to address problems" like lagging transmission capacity. "It takes money [and] it takes time to get a new entity or board off the ground," she said. "It takes expertise. Sometimes you're pulling resources from existing agencies." Jacobs pointed out that CETA's set up costs, to the tune of $500,000, would come from the PUC's budget. "Whenever I see a new entity created, I'm always a little bit skeptical," she said. "It might be the right call, but I'm always curious about whether our existing agencies and government authorities have the capacity to do what the new agency is supposed to do."
Good policy intentions might also be undermined by the fate of a previous effort to accelerate transmission line capacity. In 2007 the General Assembly adopted legislation that created the Colorado Clean Energy Development Authority, a proposal that aimed to "increase the transmission and use of clean energy by financing and refinancing projects located within or outside the state for the production, transportation, transmission, and storage of" renewable energy. Unfortunately, Jacobs said, CEDA never even hired an executive director, let alone financed a project. The board's existence was allowed to expire in 2012.
Hansen said his bill will not affect state finances and includes no mandate that the general fund provide capital, which he thinks means it is unlikely that similar funding problems would occur. "We are creating an authority that can contract with developers to move projects forward," he said. "I think there is not a shortage of private capital available to do these projects." The reason a public authority is a highly useful stimulator of investment is that transmission projects carry significant risk. "It's highly capital intensive," Kruger said. "It's very hard to do if you don't have a guaranteed off-taker at the other end. You don't see a lot of private transmission building and transmission development."
The 2019 General Assembly sought to encourage utility participation in RTOs with the Colorado Transmission Coordination Act, which ordered the PUC to investigate the costs and benefits associated with involvement in a variety of transmission markets, including energy imbalance markets, RTOs, power pools and joint tariffs. The law sets a deadline of the end of this year for the PUC to decide whether engagement in those organizations is in the public interest. If the agency decides it is, utilities would have to act accordingly by July 2022.
SB21-072 is pending on the Senate floor. The bipartisan duo of Hansen and the bill's co-sponsor, Sen. Don Coram of Montrose, will likely argue for its adoption by the chamber before the middle of the week. Hansen explained that the legislature's budget process has caused a delay in its consideration.
Those studies mentioned by Hansen – I haven't been able to locate them. I don't doubt their existence, but I do not have enough information to be sure of what they are. So I think the piece should say that he did not identify them. Otherwise, we are simply taking his word for it.