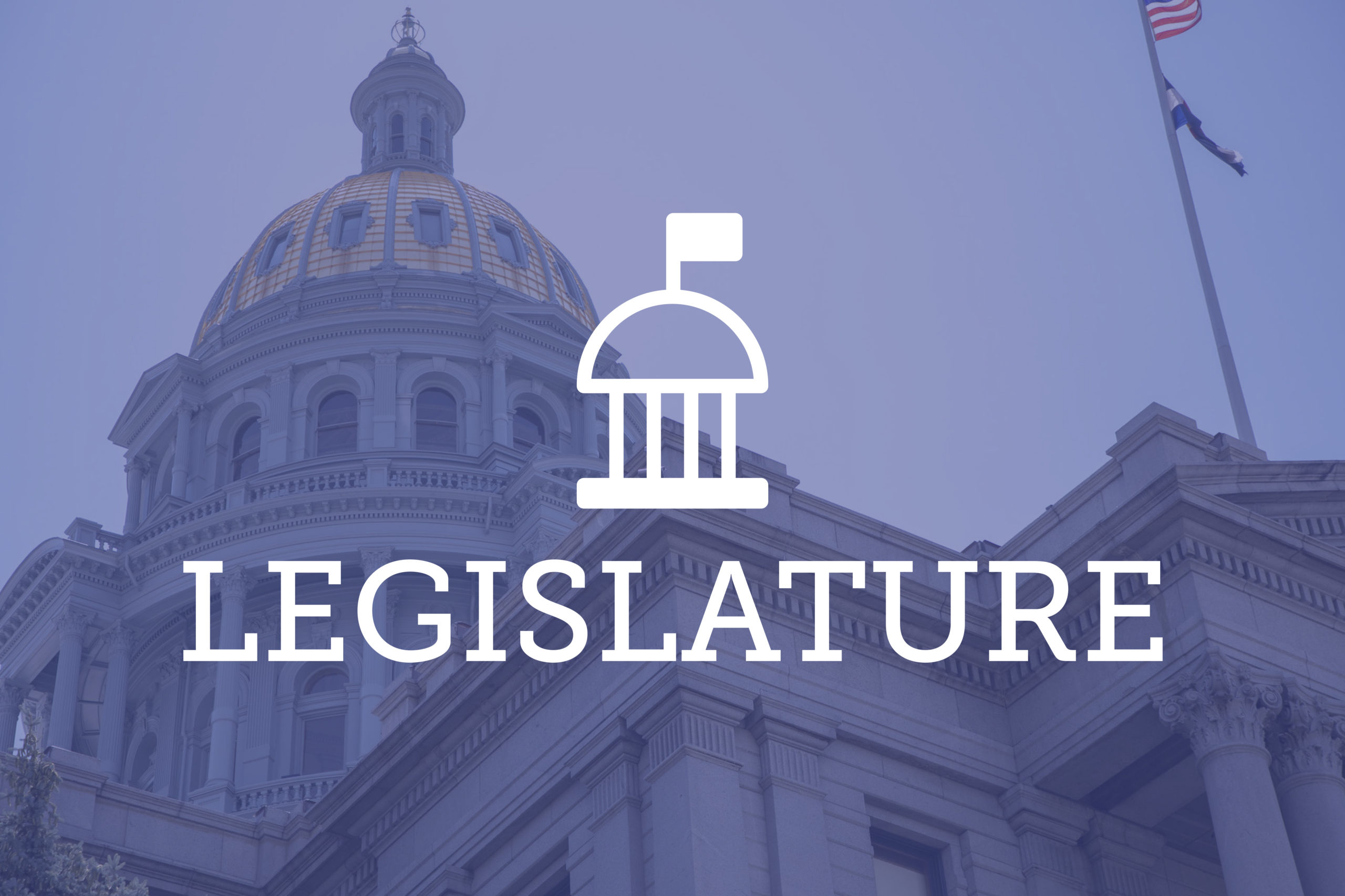 A bill that would have allowed the state to set up a safe injection site for drug users failed a committee vote Wednesday.
After about two hours of testimony in favor of the bill's most contentious provision, the authorization of a safe injection site pilot program, the Senate State, Veterans and Military Affairs Committee voted 3-2 to indefinitely postpone it last Wednesday.
"It would be impossible not to be moved by the testimony that we've heard today," said Republican Sen. Owen Hill at the end of the hearing. "I'm not yet moved that this is the right solution. I'm just not there today."
Dozens of people packed the Senate committee room to testify in support of the bill. Those in favor ranged from representatives for public health organizations and public officials to recovering addicts and parents whose children died from overdoses. 
"I'm here today because 174 individuals died in the shadows in 2016," said Denver City Council President Albus Brooks. Brooks, who represents District 9, said 900 people died of opioid overdoses in Colorado in 2016. 
Brooks said harm reduction, which is how Senate Bill 40 is termed, seems to draw the most controversy out of all the approaches to combating the opioid crisis, including prevention, treatment and supply enforcement. "Actually, it's the one that shows us the data that gets the most results."
Republican Sen. Vicki Marble, the committee's chair who voted against SB 40, explained her District 23 has a needle exchange program for which it seems some of her constituents regret passing. The numbers of needles found in public places, such as in parks and by rivers, has increased, she said. Marble said her constituents' unhappiness with the program shows that the committee should not pass SB 40 without a more thorough understanding of safe injection sites' effectiveness, just because something needs to be done about the opioid crisis.
"I don't think with such conflicts of testimony, until we've really gone through to find out what are the true numbers, [we should] in actuality pass something because we have to do something, even if it's not the right thing," she said. "Because [my district] passed the needle exchange program, and like I said before, they aren't very happy." Marble added her constituents would rather address the lack of sanctioned places to smoke marijuana first.
The bill faced a difficult path to passage since it received unanimous approval from a study committee last October. Senators have had concerns that it would amount to condoning illegal activity. Sen. Cheri Jahn, a primary sponsor of SB 40, said the amended version of the bill presented to the committee changed wording from "safe injection" site to "overdose prevention" in an attempt to reduce the stigma associated with such a facility. 
Republican Sen. Kent Lambert, another of the bill's primary sponsors, acknowledged the wording change by explaining there is a legitimate question about whether any injection site can truly be "safe."
"You're still dealing with people who are in the process of putting their life at risk, and how do you respond to that?" he said to Law Week the day before the hearing. He added that the possibility of a pilot injection site located in Denver, because of its proximity to the Capitol and schools, has also drawn concern from legislators. 
Democratic Sen. Stephen Fenberg reminded the other committee members that passing SB 40 would not require a safe injection site creation and that a pilot program would not use taxpayer money.
"It's going to be a pilot, and there will be one of them if it happens," he said. "And I think if we need more information, more research, more studies, the best way to do it is to do it while we're saving lives here in our backyard rather than relying just on studies from other places."
Late last year and in January, Seattle and Philadelphia became the first two U.S. cities to allow supervised injections.
SB 40 is one of six bills desdress the opioid crisis, spearheaded by the Opioid and Other Substance Use Disorders Interim Study Committee. Jahn and House co-sponsor Rep. Brittany Pettersen have previously told Law Week they hope to save other elements of SB 40, which include an expansion of needle exchange programs to allow them out of hospitals, and policy clarification to allow first responders, school employees and others to have and administer overdose-reversal drugs.
One community member gave the lone testimony against the bill. In her dissent, she cited a lack of recent scientific studies to support safe injection sites' effectiveness in saving lives. She said even for people who inject drugs at the site, nothing would stop them from doing it on the street the next time they use. She cited statistics from an injection site in Vancouver that estimated less than 5 percent of drug injections happen at the site.
But in response, Fenberg remained firm in his view that saving a life even just for one injection is still a life saved. "I think you could make that case for seatbelts or anything else that saves a life at one moment, doesn't mean it will save your life in the future."
—Julia Cardi