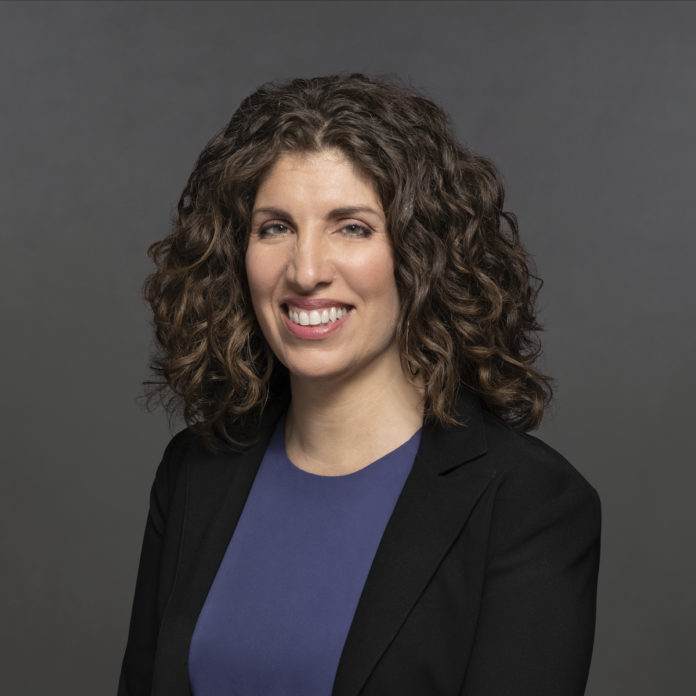 A Senate panel brushed aside vehement Republican attacks on President Biden's nomination of voting rights advocate Myrna ​​Pérez and sent her nomination as a judge of the 2nd U.S. Circuit Court of Appeals to the floor.
Pérez, the longtime director of the Voting Rights and Elections Program at the Brennan Center for Justice at New York University School of Law, was approved Thursday on a 12-10 vote.  Lindsey Graham of South Carolina  was the lone Republican who joined all ten of the committee's majority Democrats in voting "aye."
Sen. Chuck Grassley, the long-serving Iowa Republican who is the ranking minority member on the Senate Judiciary Committee, accused Pérez of provoking its GOP members. "The fact is, Ms. Perez did nearly twenty events or articles on highly controversial questions of law and policy while she was being vetted by the Justice Department for this position," Grassley said. "She's even attacked an amicus brief by committee Republicans weeks before she knew her nomination would be in front of us. Did she not care, at least, [about] trying to look impartial? Did she just assume that she could count to 51 without us?"
Dick Durbin, the Illinois Democrat who chairs the committee, said that criticism of Pérez was ill-founded. "Some have implied that Ms. Pérez acted inappropriately by continuing to do her work as a voting rights advocate while under consideration as a judicial nominee," Durbin said. "In fact, the judicial canons apply only to nominees. Ms. Pérez could not have violated these canons before being nominated." He cited the example of Sara Pitlyk, a federal judge in Missouri, who continued to act as an advocate while her nomination to the U.S. bench was under consideration by President Donald Trump in 2019.
Other Republicans, notably Mike Lee of Utah and Ted Cruz of Texas, suggested that Pérez should not be confirmed because she did not identify a specific judicial philosophy to which she would adhere and because her work as a lawyer has benefited Democrats. Lee said he thought Pérez had used "careless rhetoric" in her legal criticism of Georgia's controversial new election law and had been "unkind" and "uncharitable" to adherents of originalism in informal comments that mildly criticized the doctrine, while Cruz castigated her as a "radical" and an "activist." "Never mind what's in the Constitution," he said. "She's prepared to read it to mandate the policy outcomes she wants, text be damned."
Veteran legislator Patrick Leahy of Vermont, who has served in the Senate and on the committee since 1975, said Republicans were singling out female nominees for their harsh condemnation. "It seems whenever female nominees are before us, and particularly female nominees of color, members of this committee – some of them – lose the ability to tell fact from fiction [and] lose their cool," Leahy said.
Durbin, meanwhile, essentially categorized Republican complaints about Pérez as being overblown. "No reasonable person could argue that she doesn't understand the difference between being an advocate and a judge," he said.
The committee also approved the nominations of four federal district court nominees. Biden's choices of Jia Cobb, a partner at Relman Colfax and a former public defender, and Florence Pan, a Washington, D.C. Superior Court jurist and former Department of Justice lawyer, for the U.S. District Court in the district and Sarah Merriam, a U.S. magistrate and former assistant federal public defender, and Karen Williams, a federal magistrate since 2009, for the U.S. District Court for the District of New Jersey will be considered by the whole Senate.
Thursday's actions followed a hearing late last month in which the committee considered the nomination of Toby Heytens, Virginia's solicitor general, for a seat on the 4th U.S. Circuit Court of Appeals. Heytens, who would replace Judge Barbara Keenan if confirmed, drew bipartisan support from an array of well-known Supreme Court advocates, including four former U.S. solicitors general.
The panel also considered the selection of Sarala Nagala, a longtime federal prosecutor and former Quinn Emanuel Urquhart & Sullivan associate, and Omar Wiliams, a state court judge and former public defender, as federal trial court judges in Connecticut and Michael Nachmanoff, a federal magistrate, and Patricia Giles, an assistant U.S. attorney and former Cooley Godward associate, to the U.S. District Court for the Eastern District of Virginia.
None of those nominees appeared to draw any significant GOP opposition during the July 28 hearing.
Sen. Chuck Schumer of New York, the Democratic Majority Leader of the chamber, filed Tuesday for cloture on another Biden pick for the Second Circuit. The vote on whether to end debate on Eunice Lee's nomination was expected sometime Thursday.