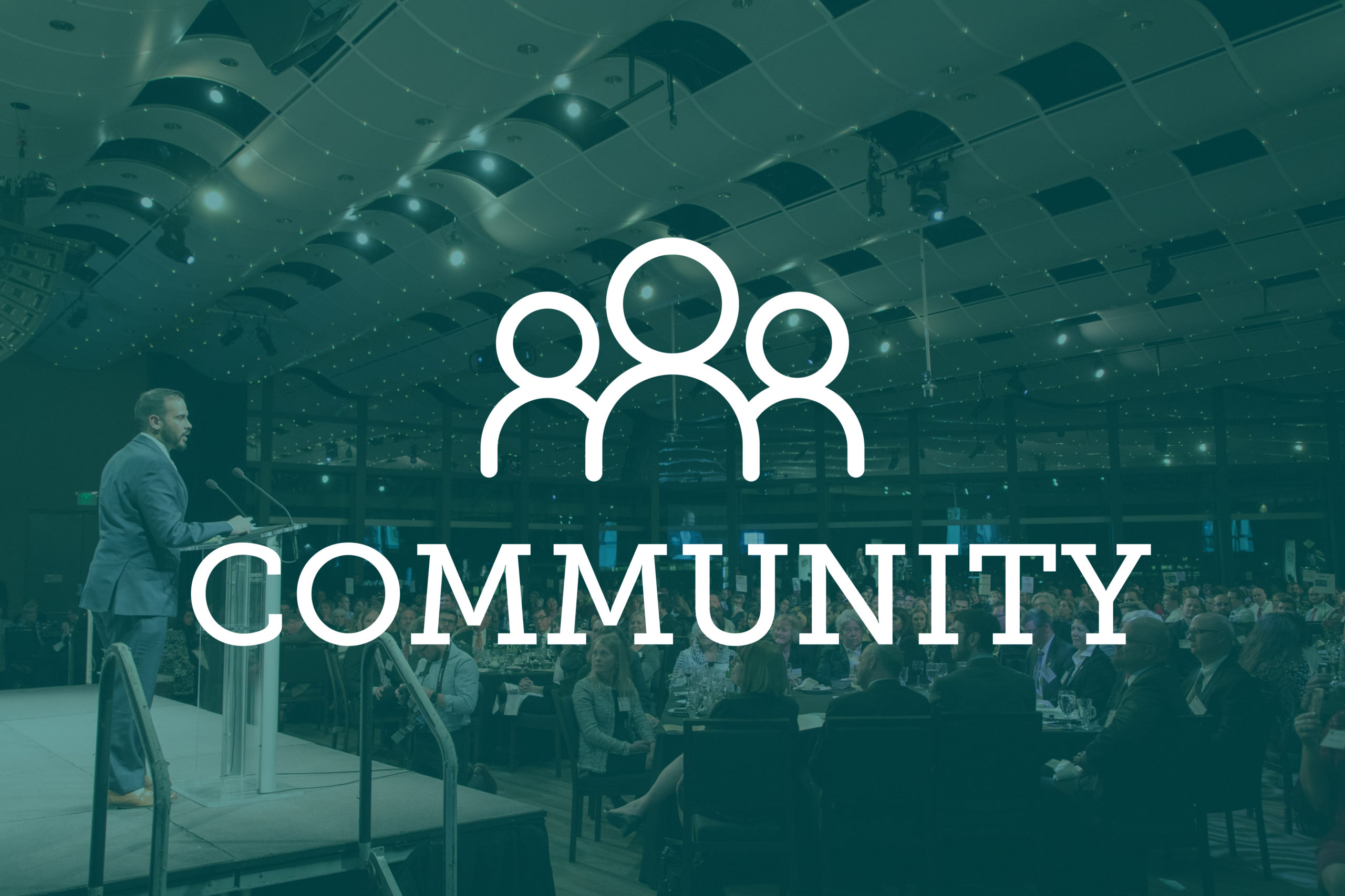 More than 200 lawyers gathered virtually and in person Sept. 14 for a symposium hosted by Colorado Bar Association Continuing Legal Education and co-sponsored by the Colorado Supreme Court Well-Being Recognition Program for Legal Employers and The Colorado Task Force on Lawyer Well-Being. The topic is something that's been top of mind lately for partners, associates, paralegals and judges — well-being in the legal profession. 
Gene Commander of Gene Commander Inc. opened the symposium with a CLE on staying ahead of the talent curve. Referencing insights from a collaborative survey effort with Law Week Colorado, Commander expressed the increasing need of firms to support women and people of color in the legal profession. 
Commander pointed out the State of the Law Firm survey with Law Week found roughly 55% of respondents said flexible remote working policies were a significant factor in their choice of firm. Just over 50% of respondents said they were also estimating staying at their current firm for less than six years. 
Commander asserted a strong firm culture, significant diversity, equity and inclusion commitments and nontraditional talent strategies can aid firms with retention.
In a peer-to-peer breakout session, attorneys from small, mid-size and large firms spoke about systemic and structural pain points at their respective firms and how they can come together to create a culture change that places more emphasis on well-being. 
The groups came up with varied solutions. Some mid-sized firm participants suggested reducing digital burdens with Zoom meetings and phone calls and doing more in-person activities while others in the large firm group suggested greater connectivity through technology. 
Mid-size firm participants said they're trying to focus on clearly defined firm cultures, placing equal emphasis on supportive leadership and encouraging staff to set boundaries that foster healthy work-life balance. For some, it's a fundamental shift in thinking at the partner level and for others it's about the systemic issues prevalent in the profession itself. 
One mid-size firm participant suggested that well-being and firm culture needs to be attained through voluntary enrollment in a more relaxed environment. Many mid-sized firm participants stressed a "no forced fun" mentality with team building and establishing culture.
Large firm group session participants said the profession's general sense of urgency often conflicts with mindfulness and well-being.
Small firm and solo participants said hiring for culture fit could aid in establishing a more clearly defined culture centered on well-being. Some lawyers in the small firm group suggested organizational and business coaching and consultants could aid smaller firms with facilitating discussions that get to their firm's root issues with well-being. One participant said they use Emergenetics, a system that measures various behavioral and logical attributes similar to a personality typing test like Myers Briggs. 
Most of the small firm participants in the group session said they actively engage with their teams about well-being and mindfulness. One participant said they're working on setting better boundaries with clients, managing the clients' expectation that their lawyer is available 24/7. Some of the group's participants pointed out that the transparency of setting boundaries is much harder for women who are often attempting to ascend to an unreachable standard in the profession compared to male counterparts. 
Some of the small firm participants talked about an existing prevalent issue in the lack of compassion for trial attorneys in the court systems. A few of the small firm group participants said a rigid judge is almost as bad as an unreasonable boss.  
Overall, most of the breakout groups focused on transparency from the top down to aid in culture and well-being issues at firms. 
Amy Phillips of the Colorado Lawyer Assistance Program discussed the various ways stress negatively impacts legal professionals. COLAP offers free, confidential mental health support to attorneys and judges and their families. 
Law Week previously covered secondary trauma for criminal law practitioners specifically, but Phillips emphasized many attorneys experience vicarious trauma. The concept of attorneys "eating their young," Phillips asserted, can be related to burnout in the profession. Young legal professionals may encounter jaded or "crispy" attorneys who may unintentionally dampen a bright outlook on the field, Phillips continued.
Phillips referenced Laura van Dernoot Lipsky's "The Age of Overwhelm," citing the various stages and states of being compromised: distracted, disconnected, unhealthily attached and depleted. 
One possible solution for managers, Phillips posed, is developing emotional intelligence skills and fostering empathetic thinking. Managing partners and law firm leaders can lean on personality typing tools to learn more about themselves in order to best serve their teams. 
Whitney Harvey of The Self Coached Lawyer touched on the growing need for lawyers to practice self-advocacy. For solos, she stressed self-advocacy can manifest as small changes that benefit both the solo practitioners and their clients. For attorneys at firms, Harvey noted the communication of your needs should be a higher importance and it doesn't need to only relate to wages. 
17th Judicial District Attorney Brian Mason closed out the symposium with a presentation about reducing stigma related to lawyer well-being. Mason, who serves Adams and Broomfield counties and supervises around 230 employees, spoke about a personal experience with secondary trauma. 
Mason was an open supporter of House Bill 21-1068, which requires insurance to cover an annual mental health check up just like a physical, and Senate Bill 22-188, which provides grants for district attorney and police department mental health programs. Mason's office launched a program built into the office's budget that provides free mental health counseling to DA office employees in perpetuity. 
To his knowledge, Mason said he isn't aware of any other office in Colorado or nationwide that's supporting a program like the one in his office. Most employee assistance programs only offer three covered sessions or have some other kind of cap in place.
Mason stressed the statistics behind the stress and poor mental health in the profession support the need for action. Attorneys are at a higher rate impacted by secondary trauma, compassion fatigue and burnout. Stigma, Mason noted, is often one of the biggest barriers for attorneys to get help if they need it.
For attorneys who are able to use insurance to get mental health assistance, they may be wary to reach out and get that help because the provider may often require a diagnosis in order to comply with insurance requirements, Mason said. That diagnosis may later be made public, Mason explained. 
Mason stressed EAPs like the one in his office should be more prevalent at private firms. To start one, Mason says legal employers need to implement a strong confidentiality process and make the program accessible to everyone in the office, not just the attorneys. 
Mason said the program does cost a modest amount of funding for his office, around $84,000 out of his office's $31.58 million overall budget. But he noted it aids so much in retention that the cost is likely less than what it would cost the office to replace just one attorney on staff. Mason reported 10% of his staff is currently using the program, participating in more than 300 therapy sessions since January. 
Editor's note: Law Week Colorado did not sponsor this symposium. Law Week also does not accept paid editorial content.