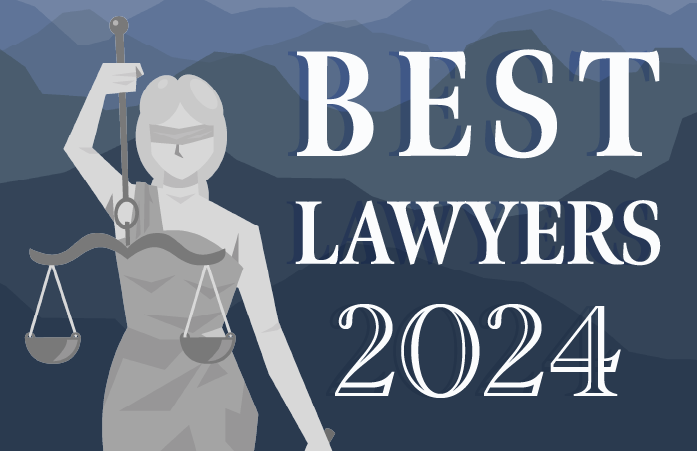 The legal ranking publication Best Lawyers® has made it their mission over the last three decades to recognize lawyers at the top of their fields throughout the country through peer review. 
This year is the 30th edition of the Best Lawyers in America® accolades, and more than 13.7 million votes were cast and over 25,000 honorees were selected, including a select few for the "Lawyer of the Year" category, according to a press release. That honor is awarded to only one lawyer per practice area in each region of the country, the press release explained. 
Of the 5,392 lawyers who received this distinction, many practice in Colorado, working across a variety of different disciplines. However, they share in common gratitude for the recognition by their peers, and a desire to continually change, adapt and grow.
This is the third consecutive year Lucy Stark, a managing partner at Holland & Hart LLP, has received this accolade. She continues to be "honored and humbled" by the acknowledgment but attributes her success in large part to her co-workers.
"[It] is truly a credit to the hard work and excellent client service of my H&H colleagues. None of that world happens without their teamwork and collaboration," she explained. "I feel so lucky to be part of an amazing team."
Stark was specifically recognized for her work in corporate compliance law this year, by Best Lawyers, but also practices in securities and capital markets and mergers and acquisitions in Colorado. 
Bradley Levin is another repeat winner. A shareholder of his Denver-based Law firm Levin Sitcoff PC, Levin's practice is focused on tort and commercial litigation, particularly in insurance matters. Levin has both litigation and trial expertise, which he and his team use to confront issues that are "ubiquitous and wide."
"Because of that, as well as the sterling quality and vast experience of the lawyers in the firm, I expect the practice will continue to thrive well into the future, no matter the challenges we may encounter," Levin wrote in an email to Law Week. 
Four attorneys with Davis Graham & Stubbs, LLP were also named "Lawyers of the Year" in a variety of different fields: Laurence Nemirow, Kristin Lentz, Randall Hubbard and Stephen Brainerd.
Nemirow serves as special tax counsel to the firm, and this award is one of many he's received in his legal career. Before pursuing a career in tax law, he also was an assistant professor at Haverford College. Nemirow told Law Week that this practice is very demanding and involves making frequent judgment calls on behalf of clients involving tax outcomes. Therefore, receiving this recognition from fellow members of the bar gave him a boost. 
Moving forward, Nemirow wrote he plans to continue to "try to work productively on the tax aspects of business transactions while staying on friendly terms with clients and lawyers on all sides."
Lentz, who was recognized for her work in corporate law, noted DGS is proud of its ability to support clients with their "everyday legal needs, as well as their sophisticated transactions." 
In the future, she aims to continue playing a part in the Colorado legal market.
"I look forward to continuing to strengthen and build relationships within and without the firm to achieve these goals and to maintain our significant role in the Denver business community."
Other Colorado firms who announced their attorneys were named a 2024 "Lawyer of the Year" include Otten Johnson Robinson Neff + Ragonetti (Steve Cohen), Hall & Evans (Matthew Ninneman), Ogborn Mihm (Michael Mihm), Sherman & Howard (Rebecca Anderson Fischer, Garth Jensen, Gordon "Skip" Netzorg, Mark Williams and David Wilson) and Wheeler Trigg O'Donnell (Kevin Kuhn, Malcolm Wheeler and James Hooper, Jr.).