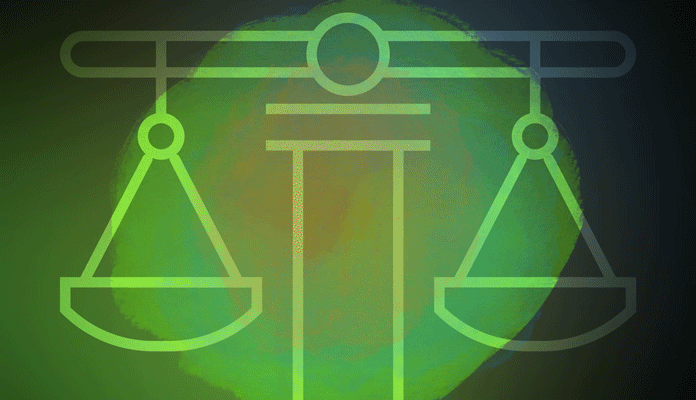 Dec. 7 is Colorado Gives Day, one of the largest giving day movements in the country. Every year, Coloradans are encouraged to "give where they live" and donate to vetted, local nonprofits. Last year, Coloradans broke records by raising over $50 million for state non-profits, the highest total since Colorado Gives Day began in 2010. 
It's clear that the pandemic's impacts didn't stay in 2020 and many nonprofits are hoping for ongoing support from the communities they live in. This year's Colorado Gives Day includes many legal nonprofits with a range of missions. 
Law Week rounded up some of the state's legal non-profits to make it easier for Colorado's legal community to "give where they live." 
The Bar and The Bench 
Colorado Judicial Institute | Statewide 
Funded entirely by private funds, CJI is a staple in the state's legal community. Since 1979 CJI has served its simple mission, "to preserve and enhance the fairness, impartiality and excellence of Colorado's courts, to further public understanding of the Colorado judicial system and to ensure that the courts meet the needs of the people." 
Center for Legal Inclusiveness | Statewide, National 
The CLI has supported equity, diversity and inclusion in Colorado's legal community since 2007. CLI supports private and public legal organizations to meet their EDI goals with lectures and programming, resources and training, consultations and more. The organization also hosts community events to encourage EDI in the legal industry and law schools. 
Law School…Yes We Can! | Statewide  
Law School…Yes We Can! Colorado provides support for students to "increase diversity in the legal profession" and to "develop tomorrow's diverse leaders" careers. The organization's 5-year prolonged pipeline approach supports fellows who are racial/ethic minorities, newcomers, refugees, LGBT, poor or economically disadvantaged and indigent young adults throughout college and in the law school application process. With several fellows in law school, a representative from Law School…Yes We Can! explained the organization hopes to raise $20,000 this year to expand its support to those in law school and preparing for the bar. 
Court Support Jeffco | Jefferson and Gilpin Counties 
Court Support Jeffco supports seven problem-solving courts, courts that hope to address underlying causes of criminal behavior, in the 1st Judicial District and several municipal courts in Lakewood. Court Support Jeffco raises money for  "improving outcomes, lowering taxpayer costs and stopping the revolving door of the court" in felony drug and mental health treatment courts for adults and juveniles, family courts and felony treatment courts for veterans. 
Restorative Justice 
One alternative to criminal prosecution is restorative justice, where an offender meets with their victim to address the harm they caused. Increasingly, communities and courts are implementing restorative justice principles to create incarceration alternatives that support victims and reduce court costs. 
Center for Restorative Programs | San Luis Valley 
For 20 years, the Center for Restorative Programs has brought restorative justice options to youths in conflict in the San Luis Valley. By working with children and young adults, the nonprofit hopes to "strengthen community in the San Luis Valley by building connection, transforming conflict, and healing relationships." In connection with the 12th Judicial District District Attorney's office, Center for Restorative Programs has helped create one of four statewide pilot sites to bring restorative justice to a broad range of cases. 
Colorado Circles for Change | Denver Metro 
Officially named the Victim Offender Reconciliation Program, Colorado Circles for Change started in 1993 in hopes of preventing waves of violence experienced that summer. Recognizing that community violence has larger and more complicated roots, the organization has provided community-led programs including restorative justice, leadership development and community connections. 
Longmont Community Justice Partnership | Northern Metro Area, Weld and Garfield Counties
Longmont Community Justice Partnership provides restorative justice programs and training in partnership with law enforcement, public schools and courts. Each year the organization handles around 130 cases with 300 harmed parties and previously ran a school restorative justice program. LCJP hopes to "build community through collaborative and inclusive restorative practices and give people the opportunity to heal and create justice in their community and the world."
Restorative Denver | Denver County 
Run by The Conflict Center, Restorative Denver addresses crime and its impacts through restorative justice in Denver county. In partnership with the Denver County DA's office, the program has resolved 145 cases, which include felonies, in 2021 with a 1% recidivism rate. The two-year-old program hopes to keep expanding its capabilities and offer more restorative justice options. 
Special Interest Legal Advocacy 
Earthjustice | Statewide, National
Since 1971, Earthjustice has represented environmental concerns. The Rocky Mountain office protects regional public lands and environment, "challenges reckless oil and gas development and off-road vehicle use" and safeguards water resources. According to the organization's mission statement, "we are here because the earth needs a good lawyer."
Immigrant Legal Center of Boulder County | Statewide, Nebraska, Utah, Wyoming
The Immigrant Legal Center of Boulder County provides legal resources to the immigrant community across Colorado and several western states. Since 2005, the organization has served 4,500 immigrants from 83 countries and works to expand access to legal services. The non-profit provides education on U.S. immigration law and educates the public on barriers faced by the immigrant community. 
J-SUP | Boulder County 
J-SUP has provided pro bono legal services for Boulder's homeless community since 2014. In 2021, the organization served 50 unhoused clients in a variety of matters including obtaining ID, social security or disability status and representing them in municipal court. The organization's services aim to "ensure [homeless individuals] are treated fairly and receive available services and benefits to assist them in overcoming homelessness."
Mountain States Legal Foundation | Statewide, Western States
Mountain States Legal Foundation provides legal representation to clients "to fight for the right to own and use property, limited and ethical government, individual liberty and the free enterprise system." The public interest law firm has represented individuals in Colorado and nine other western states since 1971. 
Native American Rights Fund | National
Headquartered in Boulder, Native American Rights Fund has provided legal representation and technical assistance to Indian tribes, organizations and individuals since 1971. Representatives from NARF told Law Week that since the pandemic revealed and amplified inequities, the organization is "honored to serve tribes and Native people who are fighting to hold governments accountable and protect Native American rights, resources, and lifeways."
Rocky Mountain Children's Law Center | Statewide
In 1982, Rocky Mountain Children's Law Center opened to provide legal representation for children who experienced abuse or neglect. Since then, the organization has grown beyond the courtroom to provide support to children and advocate for systematic reform and has served 26,000 vulnerable children. 
Rocky Mountain Immigrant Advocacy Network | Statewide, Wyoming 
Rocky Mountain Immigrant Advocacy Network has provided legal services to low-income adults and children in immigration proceedings since 2000. RMIAN also works to improve conditions and proceedings at detention centers and advocate for detention alternatives. 
Rocky Mountain Victim Law Center | Statewide
Rocky Mountain Victim Law Center supports victims and survivors of violence with complex and unexpected legal questions that often arise from victimization. A representative from RMvlc explained it hopes to raise $25,000 this Colorado Gives Day to keep providing legal resources and "to educate Colorado's legislators about the impact of victimization and ensure that victims have meaningful access to justice."  
Towards Justice | Statewide, Nationwide 
Towards Justice "defends workers and their rights through impact litigation and policy advocacy" in Colorado and five other states. In a statement to Law Week, a representative from Towards Justice explained that it focused many of its efforts on improving workplace conditions for frontline and low-wage workers and communities of color during the pandemic. "That litigation has built power for workers, held employers and public agencies accountable and shifted public discourse on workplace health and safety," said the representative.