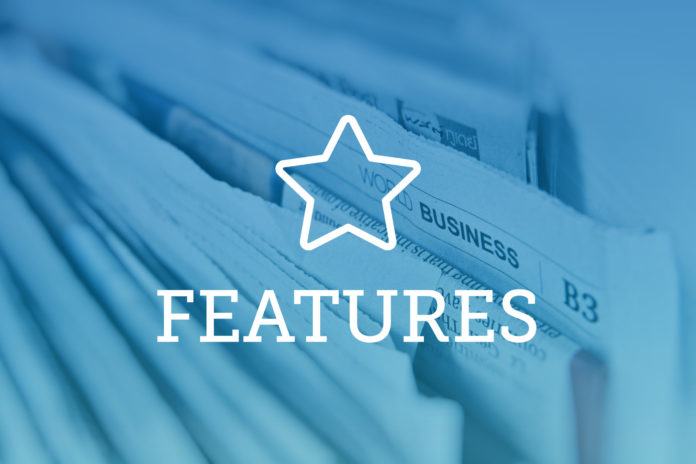 The COVID-19 Pandemic has been in full swing for almost two years. While it has impacted nearly every part of the law and everyday lives, its collision with employment and labor law has opened a swath of new and ongoing public health-related legal questions. 
Nantiya Ruan, director of the University of Denver's workplace law program and a part-time attorney at Outten & Golden, where she represents employees in class action cases, said that labor and employment and labor law has always intersected with public health, the study of population-level health. However, Ruan explained, public health's impact on employment law was never at the scale currently seen. "That really changed the whole frame of reference for how public health can affect workplace law and workplace rights." 
Jon Watson, an attorney at Spencer Fane's Denver office explained that in the early months of the pandemic, employers juggled changing medical guidance around workplace safety. Watson represents a range of employers on statute compliance, litigation defense and general advisement. "It felt like Groundhog Day, like deja-vu," said Watson. "Every day it'd be the same question but a different answer based on the most recent guidance." 
The uncertain nature of the pandemic's early months translated to employees as well, Ruan said. Some of the questions raised were: Can my employer make me come to work if I'm scared? If I'm immunocompromised? If I have immunocompromised people in my home? If I'm worried about my small children? If I don't have childcare because my kid's schools are closed? She added that for many workers, immediate concerns about coming into work were diverted with state stay-at-home orders. However, when those orders loosened and lifted, questions about coming into work were left up to employees again. "It seems like workers came to understand 'OK, I have to pay attention to what the guidelines are and what my employer is telling me and figure out if this makes sense for me to come back or not,'" explained Ruan. 
A New Wave of Questions 
While the immediate, ever-changing nature of the pandemic and public health guidance subsided in 2021, the introduction of vaccines created a new complication for employment and labor law.  
Govind Persad is an assistant professor at the University of Denver Sturm College of Law who focuses on health law. Since the pandemic, his research has centered on ethics of medical resource scarcity and, in connection, vaccination. "Now that, at least in the U.S., there are enough vaccines for everyone, how do we approach a world where some people are vaccinated and some are not?" said Persad. "How should employers and other actors take this into account?" 
Persad explained that while labor and employment law has always been closely tied to public health, the case law around workplace vaccine mandates has been scant up until the pandemic. "Typically we've dealt with most vaccine-preventable diseases by requiring vaccinations at the entry point in the school system," he said. "Having a new disease where you don't have people vaccinated at entry to the school system has presented some challenges."
States have adopted a patchwork of vaccine mandate approaches. Some — including Montana, Texas, Tennessee, Florida and more — have barred all or certain employers from requiring their employers to be vaccinated. In contrast, other states, including Colorado, have allowed vaccine requirements for state and local government agencies. 
Looming over the state approaches are vaccine regulations at the national level. The Occupational Safety and Health Administration issued its vaccination-or-testing guidance in November and the Biden Administration also announced that it will require all federal employees and contractors to be fully vaccinated against COVID-19 by 2022. While the OSHA rules were stayed by the 5th Circuit Court of Appeals and the 6th Circuit is set to hear challenges to the rules, Persad believes that the legal questions raised by vaccine requirements will have lasting impacts beyond the pandemic. 
"One thing that often gets confused in the debates, and I think is a little confusing with how that opinion [issued by the 5th Circuit] is written, is that this is and should be about a fairly narrow technical issue of not whether government at large can require vaccination, but is rather about [whether] OSHA's enabling statute gives it the kind of authority that would allow the kind of vaccination or workplace requirement that it's issued," Persad explained.  
While vaccine-related legal questions are still in the courts, Watson said that employers are faced with difficult decisions on how to handle their workplaces and vaccine requirements. 
"In the very near term, employers are not off the hook with the vaccine issue," Watson said. "I think employers are still going to have to grapple with and figure out are we going to mandate vaccines because it's required by law? Or because every couple of months there's a new variant that's worse than the last and employees are getting sick?" He added that the patchwork of state approaches to vaccine requirements is another consideration for larger companies. "For multistate employers, even those that want to implement vaccines, it's difficult with states that prohibit it." 
He added that those decisions are not easy, and no matter what an employer chooses to do, it will alienate at least some of their workforce. "Even if you can check those boxes you will inevitably disenfranchise some portion of your workforce," Watson said. "No matter the choice you make, some portion of your workforce will be deeply and sincerely disturbed by your choice."
Ruan explained that the introduction of vaccines created a "clash of rights" in the workplace between those employees with legally protected reasons to not get the vaccine and policies to ensure a safe workplace for everyone. "When you have this clash of rights, you have to have procedures and policies in place to navigate the exceptions," she said. 
Lasting Lessons
When COVID-19 is no longer an imminent threat, Ruan and Watson believe there will be lasting impacts and lessons on employment and labor law in the U.S. 
Ruan believes that the relationship between employers and employees to negotiate working conditions, like working from home or hybrid offices, will last beyond the pandemic. "Having open conversations and dialogue and having avenues for that, even in large corporations, between the worker and management is critical," said Ruan. She added that in Europe, agencies like the European Ombudsman facilitate these conversations but that in the U.S., with a low percentage of private labor unions, there are few formal avenues for worker-management conversations and negotiations. "What I think this pandemic has partly taught is the importance of having procedures and processes in place to allow workers' voices to be heard by management at all levels and at all sizes of employers."
On the employer side, Watson predicts that employees will have different expectations around work from home and workplace flexibility. "Anecdotally, those clients that are not dedicated in material ways to employee health and safety, that are not flexible with where employees work and how employees work, are going to have a hard time recruiting and retaining top people," said Watson. He added that his number one piece of advice to clients is empathy when negotiating relations. "I ask employers to give employees grace and I ask employees to give employers grace," he said.
COVID-19 laid bare social and economic inequalities, Ruan explained, and that extended to employment and labor. The definition of "essential" and "frontline" workers during the pandemic revealed the necessity of lower-paid workers in industries like retail, supply chains and more, Ruan said. She hopes that recognition of the important work in these industries will translate to worker treatment and payment beyond the pandemic. 
Ruan also hopes that workplace flexibility will help change gender wage gaps. She explained that childcare responsibilities that mostly fall on women have historically made it difficult for women to get promoted or take certain jobs, but that the pandemic created work-life difficulties for everyone. 
"Really what we should be recognizing 10 years from now is that's [work-life-balance difficulties] true for a lot of people absent a pandemic," said Ruan, "and we shouldn't penalize, in this case mostly women, for family obligations that keep them from being able to show up for a 9 to 5 office type job and keep them from being promoted because they're not being seen by their supervisor."
"Our labor and employment laws can only do so much in that we need to allow workers the ability to advocate for themselves through collective bargaining mechanisms that prior to this haven't been seen as important," Ruan added.