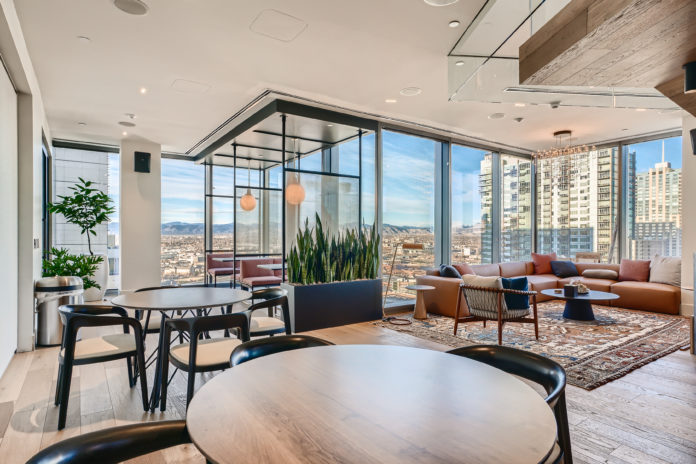 Sherman & Howard announced earlier this month it has moved to Block 162, making it the first tenant to move into Denver's newest skyscraper.
"We'd been in our last space since 1975, and it was time for a refresh — either there or elsewhere," said Sherman & Howard CEO Greg Densen. "We spent quite a bit of time figuring out what the right fit for our firm and our people was." The firm searched all over downtown Denver — from LoDo to RiNo — before settling on the new 30-story tower in the central business district. The new office is located on the 23rd and 24th floors of the building
Block 162's location was a big factor in what made it a good fit for the firm. "We did a bunch of internal surveys and a resounding factor for our people is that our teammates come from throughout the metro area," Densen said. "So central location and public transportation were key, and the light rail location and the tie-in to the building were important to us." The building is located steps from 16th and California Station, and several other light rail stations and the Civic Center Bus Terminal can be reached in less than a 10-minute walk.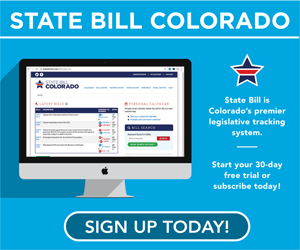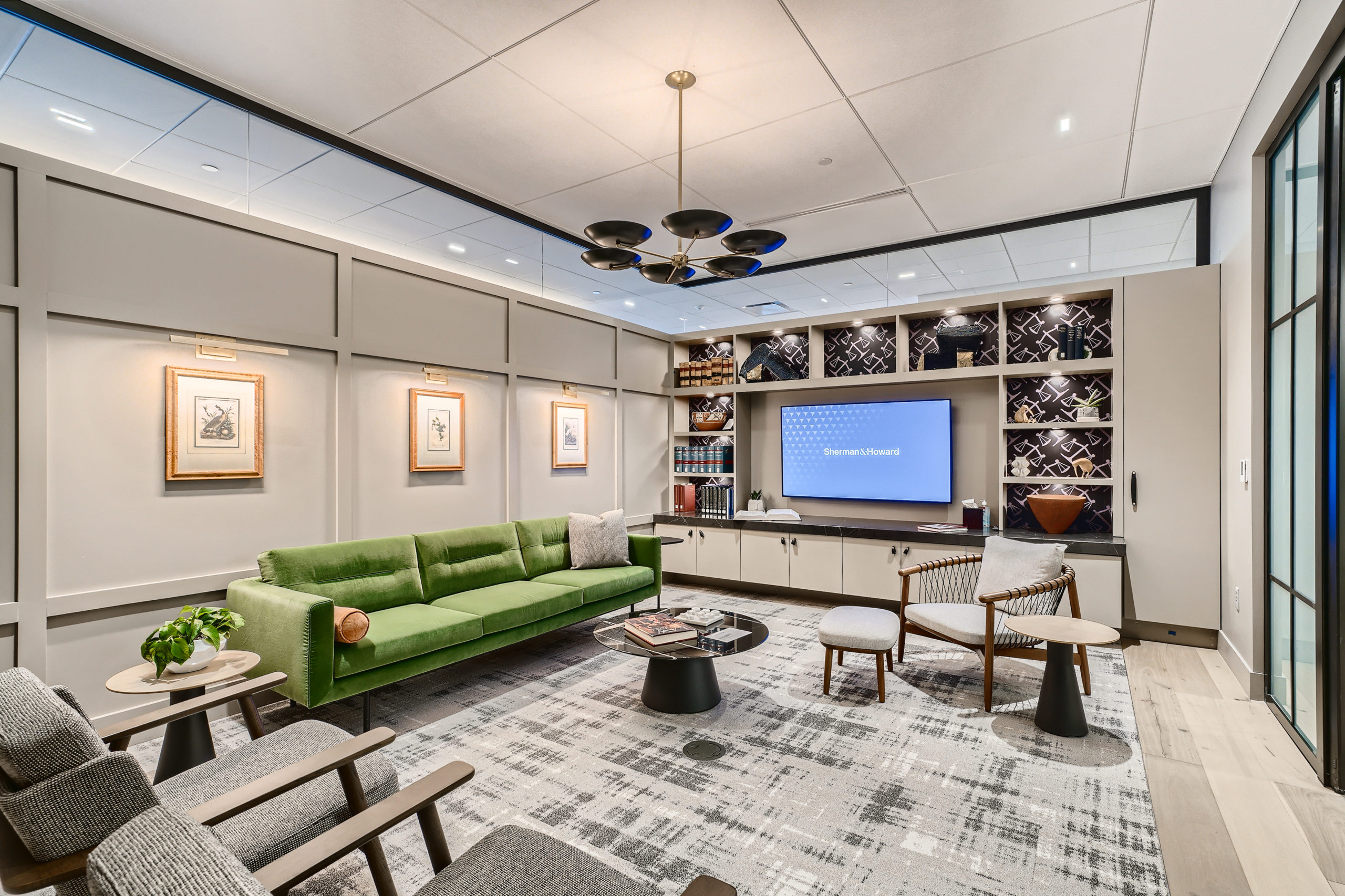 Another draw was the building's "hugely efficient" floor plates, according to Densen. "There aren't odd-shaped portions of the floors where you can't really utilize them," he said. The efficiency helps the office feel spacious, even though it is less than half the size of the firm's previous space.
The decision to downsize pre-dates the pandemic. Sherman & Howard's old office was about 130,000 square feet, Densen said. Before the pandemic, the firm negotiated for about 75,000 square feet, he said, and once COVID arrived, that was reduced to about 60,000 square feet. "The reduction in space really wasn't pandemic driven," Densen said. "It was driven by market changes that really have existed in terms of the use of space since we entered into our last leases 10 or 15 years ago."
Densen said that when attorneys and staff first heard about plans to reduce office size, "they thought, 'Oh my gosh, I'm going to be living in a postage stamp!' And that's really not at all how the space plays out." After moving in, he said, many employees remarked that there's much more space than they imagined.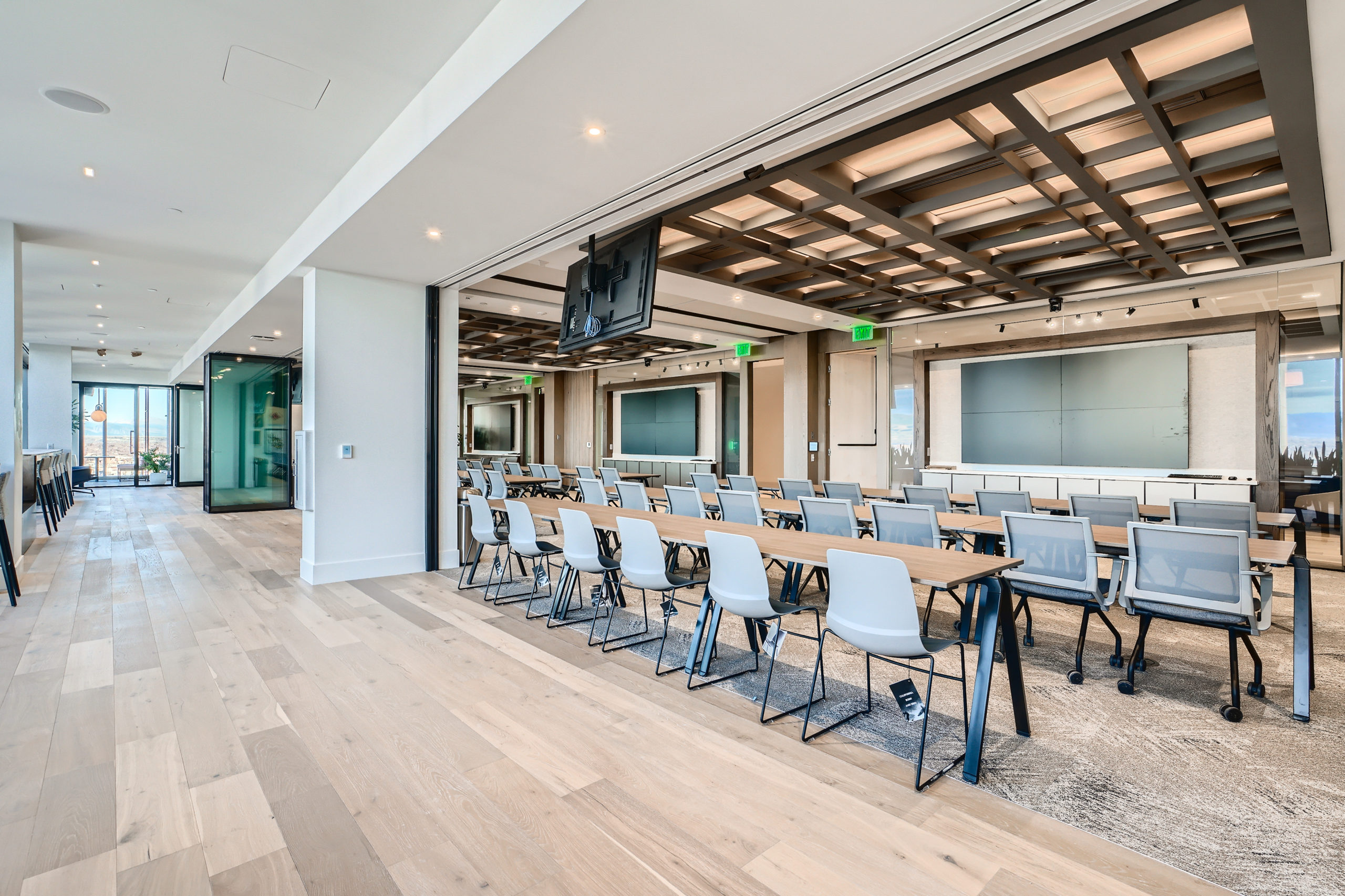 "One of the things that I've asked our teammates in Denver is, after a week or after two weeks, what are your favorite and least favorite things about the space?" Densen said. "And a resounding answer is that the space points out that each teammate is important."
The old office had big, glassy offices for lawyers while staff were in smaller interior spaces without natural light. The new office blends staff and lawyer workspaces along the office's floor-to-ceiling glass, and all offices are a standard size. The firm hired design firm Stantec and i2 Construction, a Denver-based commercial general contractor, to develop the new space.
"I believe that, from the feedback that I've received, the people in the office like the greater sense of community that the space conveys and the greater sense of us all operating as a team," Densen said. "And when you create that uniformity and you think about the space a little differently, that's really what has propelled a lot of the ability to reduce our footprint from 130,000 square feet to 60,000 square feet."
Another thing people like about the office is how sunny it is, thanks to those floor-to-ceiling windows, Densen said. "We all moved to Colorado, or we're living in Colorado, in part because of the weather and the sunshine," he said, "and this really celebrates that."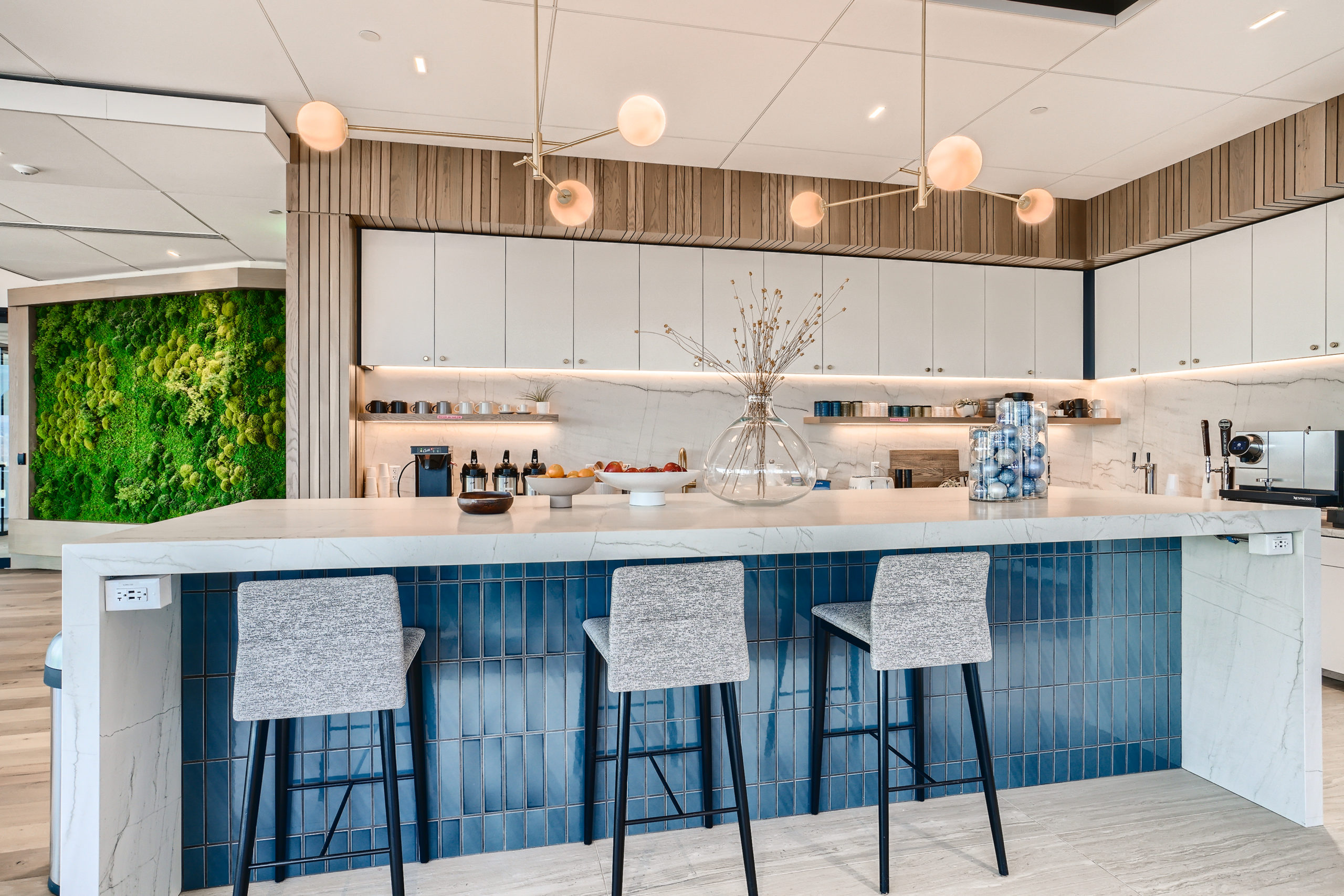 The office features community spaces that bring people together, according to Densen, including a two-floor work café. The building also offers several community spaces and shared amenities, such as an onsite fitness center, outdoor exercise lawn, social lounge and meeting spaces.
In the weeks since the firm moved in, it has already hosted a handful of events for community organizations and nonprofits, including diversity, equity and inclusion groups and groups focused on Denver's 2026 World Cup bid.
Densen said the pandemic has made everyone more interested in hybrid work models that blend working from home and working from the office. "We're embraced that more fully and more quickly than I think that we would have without the pandemic," he said. The pandemic has shown how efficient people can be working from home but also that it's important to come together as a team. According to Densen, the firm is working toward a hybrid work model where everyone would be expected to spend about half of their time in the office.
"Having a headquarters where our people want to be and want to come, even if it's not all the time, will help bring us together as a firm and help propel us into the next years and decades to come," Densen said.