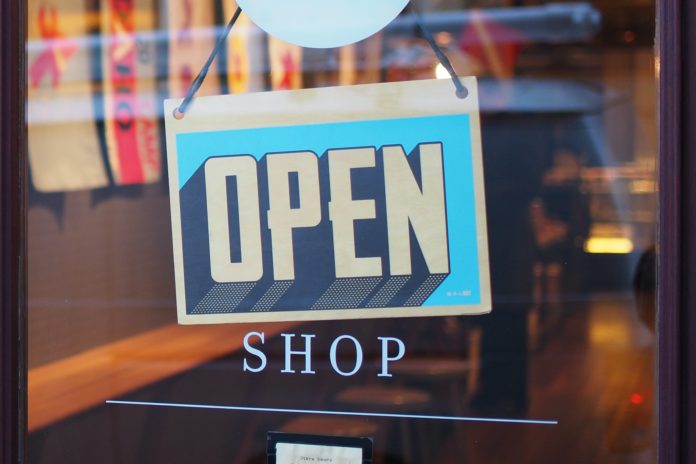 As countless small businesses struggled to keep the lights on when the pandemic hit, a group of attorneys started Colorado COVID Legal Relief to provide pro bono legal support to those in need. But as the immediate impacts of the pandemic settled, it was clear that the state's small businesses needed a permanent legal resource and the Small Business Legal Assistance program was born. 
Now run by the Colorado Office of Economic Development and International Trade, the Small Business Legal Assistance program is a permanent legal resource for Colorado small businesses and needs volunteer attorneys to power the program. 
Since CCLR launched in June 2020 to Aug. 12, the organization has connected 260 small businesses with volunteer lawyers. The program served small businesses— usually with 10 employees or less — without the financial means to hire their own attorneys on a range of issues from applying to the Paycheck Protection Program to filing for bankruptcy, fighting eviction or navigating COVID-safety best practices and requirements. 
Unlike CCLR, the Small Business Legal Assistance program will run a legal clinic model that pairs businesses with attorneys for one hour sessions. Attorneys can pursue a longer pro bono relationship with clients if they'd like and small businesses can request additional sessions for help with different legal issues. Startup small businesses can also receive legal help under the new program, which CCLR didn't offer. 
The programs are in a period of transition while the Small Business Legal Assistance program recruits enough volunteer attorneys, but Grace Houser, communications coordinator at OEDIT, said she expects the new program to be running by November.
Although CCLR was originally started to address legal needs created or worsened by the COVID-19 pandemic, the needs of clients became more general. Chalyse Robinson, one of the program founders and a partner at WilmerHale, says CCLR now sees fewer PPP application requests and more general business assistance needs. 
OEDIT was one of CCLR's partner organizations but agreed to host the program permanently. Houser explained that hosting the new program made sense for her agency: "when it came time, a bunch of people thought this needs to be an ongoing resource for people." "We have a lot of connections with small business clients all over the state and so I think it was almost a natural fit there for us to take it on and host it on our website", Houser added.
Robinson explained that when she and the other founders of CCLR looked into what pro bono programs other states had for small businesses impacted by COVID, they found many states already had programs in place before the pandemic. "We decided that [a pro bono legal program] would make a lot of sense in Colorado to support our small business community here as well," Robinson said. 
Robinson hopes that the Small Business Legal Assistance program will continue to support diverse businesses. "A lot of the businesses that CCLR helped were people from disadvantaged backgrounds," said Robinson. Data provided to Law Week by CCLR shows that out of the 260 small business clients seen by CCLR between June 2020 and Aug. 12, 64% were owned by women and 70% of those women were minorities. "One of my hopes for this program going forward is to continue to eliminate some of the barriers to entry, especially for some of the people who might not know the system as well," added Robinson. 
Matthew Deegan, an attorney at Lumen Technologies and former chair of the Denver Bar Association Young Lawyers Division, has helped recruit volunteers for the program and hopes it will continue to help small businesses. "I feel like that's why we try to do these things — because there is a need," said Deegan.
"I think one of the advantages of a program like this is that when you sign up, you're only volunteering an hour of your time," added Deegan, noting that litigation pro bono cases can often involve a longer commitment. 
"A lot of times pro bono work does seem to go a little more naturally with litigation," said Robinson, "this is an area where there is a lot of need for transactional lawyers, or real estate lawyers, or bankruptcy — areas where you don't always hear about a lot of pro bono needs." 
The Small Business Legal Assistance program needs volunteer attorneys in all practice areas. Volunteers can sign up in five minutes through the program site and lawyers who speak languages other than english are especially needed. 
Volunteers must be part of the Association of Corporate Counsel Colorado Chapter, Colorado Asian Pacific American Bar Association, the Colorado or Denver bar associations, Colorado Hispanic Bar Association, Colorado Lawyers Committee, Colorado Women's Bar Association, Legal Entrepreneurs for Justice or Sam Cary Bar Association.