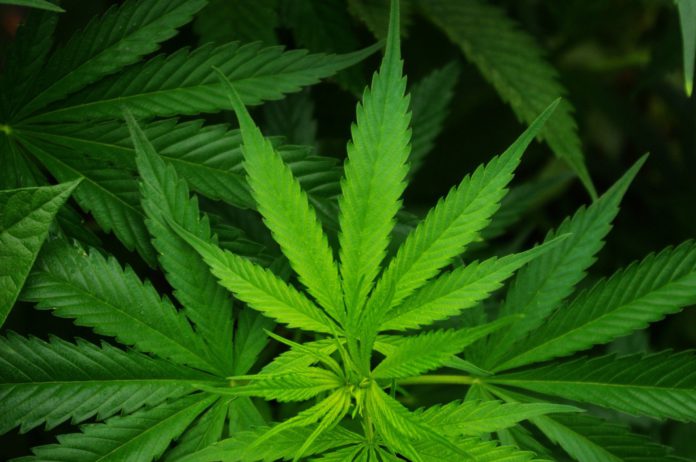 U.S. Attorney General Jeff Sessions sparked uncertainty in the marijuana industry Jan. 4 when he rescinded the Cole Memo, a signature directive left from the Obama administration that recognized marijuana's federal illegality under the Controlled Substances Act but gave prosecutors the go-ahead to direct resources elsewhere. 
The revoked directive puts discretion back in the hands of local federal prosecutors. U.S. politicians in Colorado met Sessions' announcement with, at best, lukewarm reception. 
Colorado's U.S. attorney, Bob Troyer, announced he will not change how he directs his prosecutorial resources. Sen. Cory Gardner responded to the news with an outright rebuke, claiming Sessions had gone back on an earlier promise. Experts say the practical effects for marijuana businesses remain uncertain and for now can likely continue on as usual, but the absence of the Cole Memo could cause them to take extra care they operate within state law. Its revocation may also make businesses on the fence of getting into the marijuana industry think twice.
"I think what (Sessions) was really intending to do was to create greater uncertainty in this market to get it to slow down," said Stinson Leonard Street partner Zane Gilmer. "The Department of Justice and Jeff Sessions had to do nothing more than rescind a piece of paper. … He did it the same week that California went live with recreational marijuana, and I think that the timing was not a coincidence." Gilmer added he does not believe marijuana industries could have reached the burgeoning level they are at currently without the Cole Memo.
Sessions took an openly anti-marijuana stance both as a U.S. senator from Alabama and as nominee for attorney general.
Perkins Coie partner Michael Sink added Sessions might intend to send a message by revoking the Cole Memo that certain statutes are not inferior in federal law.
"Sessions may be trying to signal that until Congress changes the Controlled Substances Act, U.S. attorneys will treat marijuana prosecutions and marijuana laws like any other law in the country," he said. "As a principled matter, it may be nothing more than a statement about the supremacy of federal law."
Sink did acknowledge that Sessions' announcement will likely have a chilling effect on marijuana industries in the near future. "It will likely have that effect, at least in the interim until the U.S. attorneys are appointed, and I suspect that fact would not be lost on him."
Gilmer said he sees the possibility that some states with multiple federal jurisdictions, such as California and New York, will see their U.S. attorneys enforcing marijuana laws differently. Gilmer said Gardner's anger toward Sessions is justifiable given his supposed promise that he would not interfere with then-current federal guidance on marijuana enforcement. Gilmer added that the revocation could have a notable impact on Colorado's rural constituents, also understandably impacting Gardner's fury.
Following Sessions' announcement, Gardner said he would hold up any Department of Justice nominations as a result.
In a Jan. 4 statement, Colorado's U.S. Attorney Bob Troyer said he would continue to prosecute marijuana activities that bring a safety risk. "We will, consistent with the Attorney General's latest guidance, continue to take this approach in all of our work with our law enforcement partners throughout Colorado," he said according to the statement. Troyer did not return a request for comment for this story.
Practical Effects
The full effects of Sessions' move remain nebulous. Gilmer said the Cole Memo's rescission could spur more lawsuits under the Racketeering Influenced and Corrupt Organizations Act, because it removes the relative federal legitimacy given to marijuana industries by the memo. He explained the harsh damages laid out under RICO have been a tool for anti-marijuana advocates to compel businesses they bring suits against to settle cases and agree to stop operating in the industry.
"This is going to further the legitimacy of those lawsuits for those plaintiffs who want to pursue marijuana change through civil actions to try to slow or halt the industry," he said.
Sink said he believes U.S. attorneys in other states with laws legalizing marijuana also will continue to focus their resources on businesses on the fringes of state marijuana laws  and especially those growers and distributors operating in large volumes will probably be most at risk for prosecution.
Gilmer said the Cole Memo's revocation certainly has raised risk of federal prosecution to its highest level in years, and he and Sink both said marijuana businesses should take extra care to ensure their operations follow state law to minimize risk, even if they believe they already are in compliance.  But Gilmer also acknowledged the current uproar over Sessions' move may be outsized compared to the ultimate practical effects on marijuana industries.
"This could ultimately just be a big dust storm and nothing more than that," he said. "And once it settles, we're back to normal."
—Julia Cardi