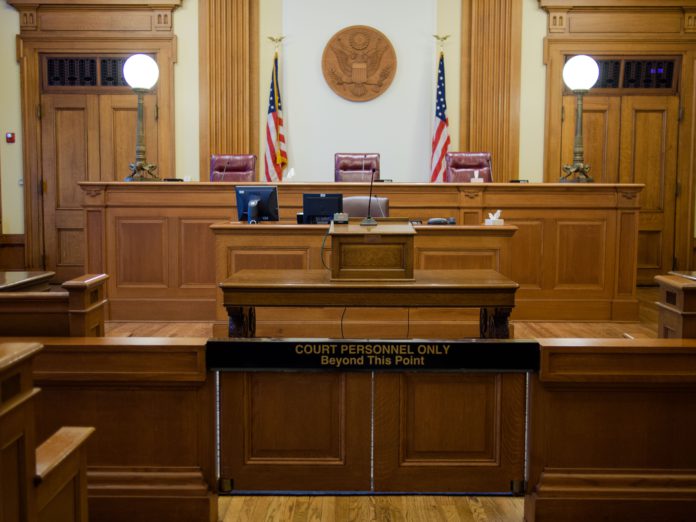 Lawsuits over claims of unpaid minimum wage and overtime have filled up federal dockets and often get bogged down in crisscrossing discovery motions. But some federal courts will be trying out a new set of rules to help speed those cases toward a resolution.
Some federal judges will begin using "Initial Discovery Protocols" for Fair Labor Standards Act cases that aren't pleaded as collective actions. The protocols outline the documents and information each party agrees to produce for the other in a FLSA case, which are meant to get to the heart of most wage claim disputes.
The discovery rules were produced by a committee of wage-and-hour attorneys that was facilitated by the Federal Judicial Center and the Institute for the Advancement of the American Legal System, a legal research center based in the University of Denver Sturm College of Law. The FJC and IAALS hope that courts across the country will adopt the FLSA discovery rules to simplify wage-and-hour case proceedings and make them less costly.
"This is part of a growing movement to try to streamline and make the discovery process in our civil cases more efficient and effective," said Brittany Kauffman, director of IAALS' Rule One Initiative, which researches ways to make court systems "more speedy, just and inexpensive."
Courts are experimenting with "pattern discovery" as a way to hasten document exchanges in the opening stages of certain types of cases. This is the second set of Initial Discovery Protocols the FJC and IAALS have rolled out, the first being for employment cases starting in 2011. 
The FLSA protocols outline the types of documents and information that the plaintiff and defendant must each provide in early discovery. These include any records of pay and hours worked, job descriptions and offer letters as well as information about any internal complaints the plaintiff might have made. Each party must provide those items within 30 days of the defense's responsive pleading or motion.
Even in courts using the protocols, each party's subsequent right to discovery under the Federal Rules of Civil Procedure is preserved, according to the FJC. Also, a party can ask the court to exempt the case from the protocols if it can show a compelling reason why it should.
The list of required documents and information was developed by a national group of 10 prominent wage-and-hour attorneys, which was balanced between employee-side and management-side practitioners.
Meanwhile, several federal courts are using FJC and IAALS' Initial Discovery Protocols for employment cases — and apparently to their intended effect, according to a 2015 FJC study. At that time, more than 75 federal district judges, including Judge William Martinez in the District of Colorado, implemented the employment case protocols as a standing order. Like the new FLSA rules, the protocols list the required exchanges between plaintiffs and defendants in cases that aren't class actions. 
The FJC reported that the cases that used the protocols saw about half the discovery motion filings of similar employment cases that didn't. Also, the protocol cases were less likely to see motions to dismiss or for summary judgment, and they were more likely to settle.
Judge Jeremy Fogel of the Northern District of California, who directs the FJC, said in a press release that the FLSA protocols "are a natural outgrowth" of the employment protocols that are reducing discovery disputes and costs.
"[W]e are optimistic that as federal court judges embrace these new protocols, they will have the widespread impact of resolving FLSA cases more quickly and inexpensively," Fogel said.
The FJC will be monitoring the impact of the FLSA protocols on cases where they're adopted. 
The Southern District of Texas has been using a form of them for four months and is seeing a positive impact, according to that district's Chief Judge Lee Rosenthal.
"The consistent response [from lawyers] is, 'I like them, they save me time, they save me effort …'" Rosenthal said, adding that it likewise makes the cases easier for her in terms of getting key facts early and zeroing in on where the dispute truly lies. "I don't have to reinvent the wheel in every case or figure out where the wheel is."
Having the protocols, she said, removes the potential for conflict in early discovery that otherwise might delay cases, and they also help guide attorneys who are less experienced in FLSA matters on what information their clients are expected to produce.
Kauffman said the FJC could eventually issue a study on the FLSA protocols and their outcomes in federal courts, as it did with its pilot project. But in the meantime there are plans for a third set of protocols, which would concern discovery for property damage litigation that involves natural disasters. 
The FJC and IAALS will continue looking to expand the project into other case types "where there is real opportunity where you can identify the types of documents that need to be exchanged up front," she said.
— Doug Chartier