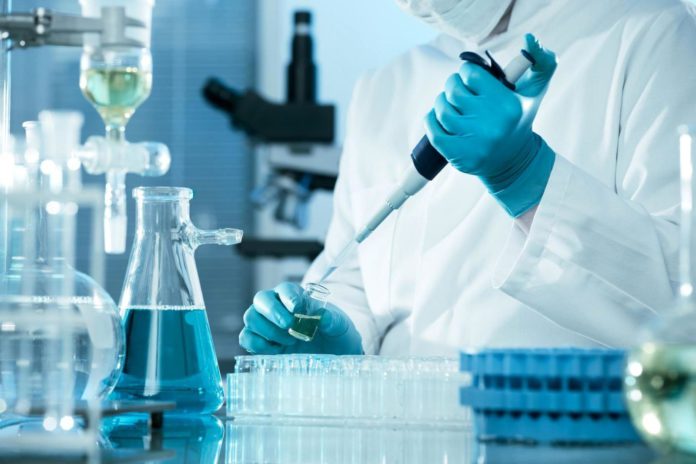 The Colorado Supreme Court has the unusual responsibility of deciding which parent has control over cryogenically frozen embryos.
The state's highest court heard oral arguments Jan. 9 on a case that is thought to be first of its kind in the state of Colorado. In In re Marriage of Rooks, a post-divorce property case involves an ex-wife who wants to use the couple's remaining frozen embryos to conceive another child, despite being divorced from the father and over his objections to have another child. The Colorado Supreme Court was asked to consider how to balance one person's constitutional right to have — or not to have — children. 
James Giese, a family law attorney who represents Drake Rooks argued that "[Drake Rooks] already has three kids, doesn't want another child and it has been recognized throughout many jurisdictions throughout the country that you can't be forced to procreate. Roe v. Wade pretty much stands for that proposition that if dad wants the child, mom can still terminate the pregnancy. In my eyes, it's the same sort of situation."
Despite hard-fought arguments from both sides in trial, the other question remains for the Colorado Supreme Court: If one party does not want to be a parent, does the other still have the constitutional right to withdraw consent to be a gestational parent?
CASE HISTORY
Mandy and Drake Rooks married in 2002, but Drake Rooks petitioned for dissolution of marriage in 2014. Before the divorce, the couple had several embryos cryogenically frozen at a fertility clinic but did not confirm in writing what would happen to the embryos in the case of a divorce — only that they would "leave it up to the courts to decide." 
The trial court found that Drake Rooks' interest in not having more genetic children with Mandy Rooks was persuasive and awarded the embryos to him to be destroyed. On appeal, the Colorado Court of Appeals, following a balancing of interests approach, again ruled in favor of Drake Rooks. However, a constitutional rights element exists, despite the withdrawal of consent from Drake Rooks, said Mandy Rooks' attorney, Katayoun Donnelly. 
"There is no recognized constitutional right to not be a parent of a child. That is why it is important to make a distinction at each stage between pre-embryo and gestation," Donnelly said during oral arguments on Tuesday.
Donnelly also cited the Uniform Parentage Act of 1973, saying that "in this case, the contract between the parties and the clinic did not address this very specific issue. … The parentage issue is designed for when the children are born and it is clear who will be responsible for them."
The Colorado General Assembly has determined that embryos are not "persons" and therefore are also not "children." The Uniform Parentage Act also provides that "a former spouse will not be a parent of any child born as a result of the placement of embryos through assisted reproduction after dissolution of marriage unless the former spouse consents to be a parent." 
However, because there is no Colorado statute or appellate decision addressing the disposition of cryopreserved embryos on dissolution of marriage, the court must look to other jurisdictions that have addressed the issue.
Giese argued that although the couple engaged in pre-implantation of the embryos and mutually agreed to genetic, legal and gestational parenthood of their previous three children, fertilization has yet to occur in this instance, and the fact that the couple divorced should void the mutual contract. Additionally, the birth of an unwanted child conceived by the shared Rooks embryo would cause "emotional distress" and would have a psychological impact on the family, he said.
"There are emotional costs … not only to the father, who doesn't want to have any more children, but also for the [current] children. Right now, there are four children in this family, three of [whom] were conceived by IVF," Giese said. "What will [the children] think? Why is that one child different?"
Giese also pointed out that Mandy Rooks now lives in North Carolina, a state that does not have the same reproduction laws as Colorado and therefore could "come after Drake Rooks for child support in the case that Mandy Rooks needs government assistance."
"Say Mandy Rooks is living in Asheville, North Carolina, and she gets pregnant through the eggs, the child is born in North Carolina and she ends up on some sort of aid such as [Women, Infants and Children Program]. It's not unreasonable to think that the State of North Carolina and their Department of Human Services would come chase Mr. Rooks down for child support as the biological parent of that child," Giese said. "He just doesn't have that protection that Colorado affords him."
Donnelly argues, however, that under the Uniform Parentage Act, the good faith and credit clause applies. 
"If there is a determination for paternity, Mr. Rooks has specifically said he does not want to be the father of the child, by the statute he is not the legal father and won't be the father in any state," she said.  
Similar constitutional arguments have been contended in other reproductive cases, most notably the U.S. Supreme Court's landmark 1973 abortion decision in Roe v. Wade and the 1993 case Johnson v. Calvert, in which the California Supreme Court held that the gestational surrogate had no parental rights to a child born to her, affirming the lower court ruling that a gestational surrogacy contract was legal and enforceable.
Giese, however specifically referred to Davis v. Davis, a similar case in which a wife, Mary Sue Davis, sought control of the frozen embryos stored in a fertility clinic when her husband, Junior Davis, filed for divorce. 
In that case, the law permitted "that the person seeking control of pre-embryos intends only to donate them to another couple, the objecting person has the greater interest and should prevail."
"That situation is much more rare, but it gives the court the opportunity to fashion a remedy for this case," Giese said, adding that in the Rooks case, Mandy Rooks already has four children, three by IVF. "It's difficult — from my perspective — to see the mutual consent argument. It seems to bar the door for everybody."
Donnelly argued that although Drake Rooks said he has a constitutional right not to be a parent, he "forgets that this is after a point in conception and has already agreed to use his sperm with the eggs," divorced or not. 
"… Yes, they were a married couple, but what is the difference between in vitro and [natural] fertilization?" she asked the court. "If this were a normal couple who came before the court and the husband who had a pregnant wife had said, 'We are done with this marriage, and I don't want to have any more children from this marriage,' would the court have the constitutional permission to … tell each family how many children they can have or that this particular child [does not need to be conceived] because [the wife] has the possibility of having another child going forward?"
Chief Justice Nancy Rice said she always "worries about these kinds of cases because of the potential of giving trial judges unfettered discretion."
"It seems like judges are always trying to impose this factor or some kind of constraint. And it rarely works, and it kind of boils down to 'Here's how I think it ought to come out,'" she said.
Justice Melissa Hart, who was presiding over her first case after filling the seat left vacant by now-10th Circuit Judge Allison Eid, asked why the mother in this case — or in any case — should automatically prevail just because she would be the gestational parent.
"Why is Mr. Rooks' right to not want a child more important that Ms. Rooks' right to have a child?" Hart asked.
Donnelly said this case is "gender-neutral" and would be no matter who wants to bring the pre-embryos to life, and she argued that if Drake Rooks wished, he could have a surrogate to carry the child, inserting his rights as the genetic, legal and gestational parent via surrogacy.
Both attorneys agreed that the Supreme Court should not give discretion to individual judges to decide based on their own values, however Giese argued that specific financial and emotional factors should be taken into consideration. 
Donnelly argued that constitutional rights should also be considered in this case and all reproductive cases, adding that genetic material is "a very special piece of property," like a piece of art. 
"Which court would give this special piece of art to the party who wants to destroy it? … Are we going to open that door that has been closed by [Skinner v. Oklahoma], [Eisenstadt v. Baird], [Planned Parenthood of Southeastern Pennsylvania v. Casey] and [Roe v. Wade] every single time a court has taken up this opportunity? Donnelly asked. "This is a fundamental constitutional question, and we answered it. We don't give discretion to the courts to decide whether individual citizens can have children or not, so why [should this case] be any different?" 
— Sarah Green