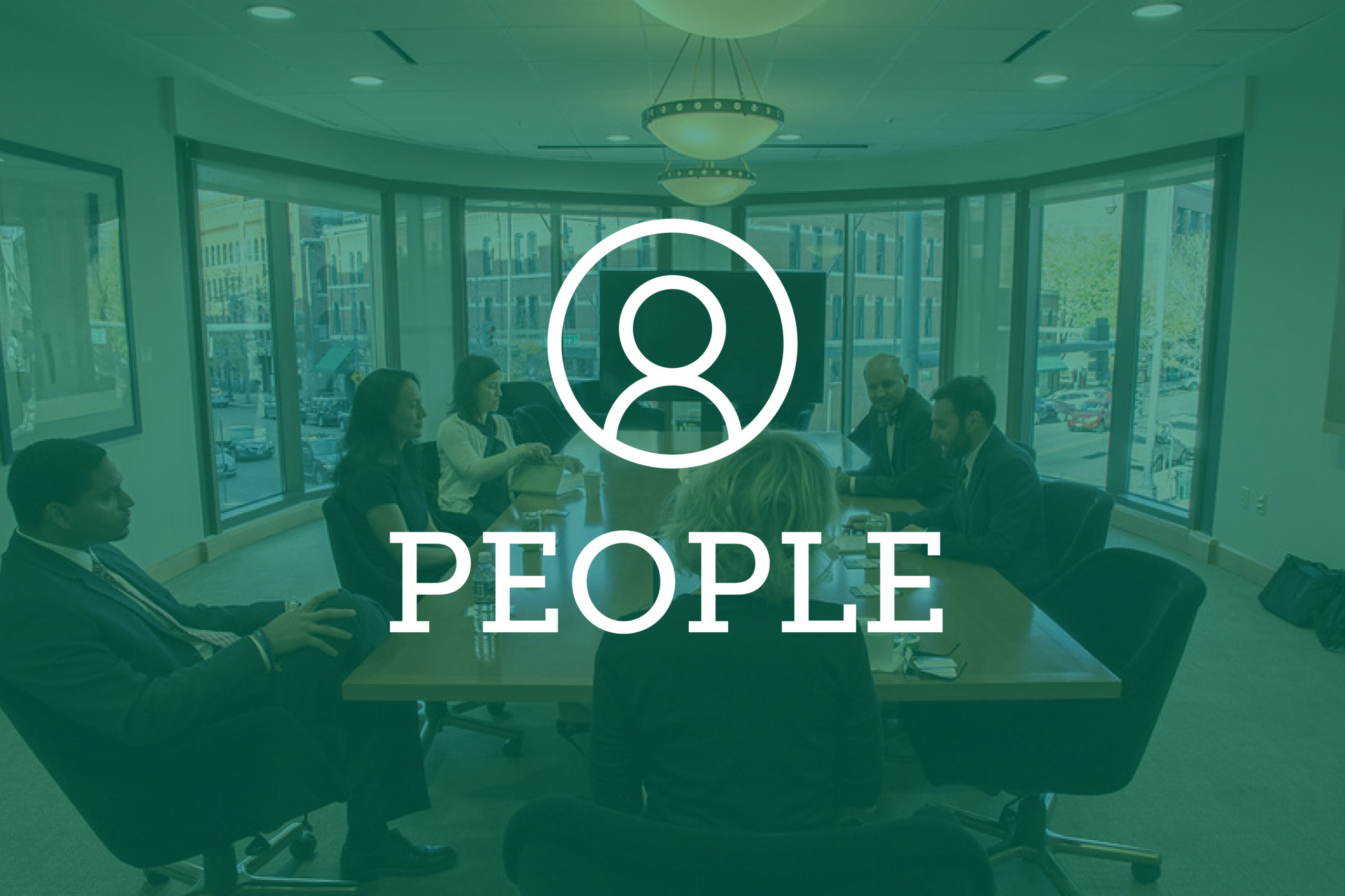 Law Firm Staff Updates
Spencer Fane LLP announced that attorneys Mitch Reid, Kurt Rozelsky, Nate Barker, Jose Castro, Charlotte McEwen and Michael Kaufmann have joined the firm's Denver office. Reid and Rozelsky join the firm as a partners; Barker as of counsel; and Castro, McEwen and Kaufmann as associates. Reid, Rozelsky, Barker, Castro and Kaufmann will be members of the firm's Litigation and Dispute Resolution Practice Group, and McEwen will join the Labor and Employment Practice Group.
Focused on client needs, Spencer Fane continues to take active steps to grow its presence in the Denver market, adding 22 attorneys to the office in various groups since the start of 2021.
"We've seen a significant amount of growth among our clients across almost all industries and, to support their goals and legal needs, we've prioritized our own growth to be able to remain highly responsive and efficient in providing our legal services to them," said Ron Fano, Office Managing Partner for Spencer Fane in Denver. "In pursuit of this growth, we're focused on adding attorneys who share our values and culture of collaboration and excellence. They all bring strong experience that will help us contribute to the success of our clients and add to the services we offer."
Holland & Hart announced that it has launched a Cannabis industry group with the arrival of partner Rachel Gillette, who will lead the firm's new multidisciplinary team. Gillette joins Holland & Hart with a team of three lawyers from the Denver office of Greenspoon Marder.
Gillette is one of the country's first lawyers to dedicate her practice to cannabis law and is nationally ranked as a Band 1 cannabis lawyer in Chambers USA.

"Rachel is a pioneer in the field of cannabis law, and few lawyers can match her level of expertise," said Chris Balch, partner and firm chair. "This new industry group is a strategic opportunity for the firm and our clients, and we were determined to recruit a team with a significant presence. Rachel is the best of the best and we're thrilled to welcome her and the team to the firm."
Advising startups, established cannabis operations, investors and entities providing goods and services at all points along the supply chain, Gillette is a sought-after strategic advisor. She brings more than a decade of experience helping clients navigate complex regulatory, financial and operational challenges to capitalize on emerging business opportunities. Gillette draws on experience interfacing with regulators and taxing authorities in multiple jurisdictions to counsel clients how to obtain licenses and permits and guides clients through tax audits, challenges and adjustments at the local, state and federal level.
Commercial trial attorney K.C. Groves has been named to Project Sanctuary's Board of Directors.   
Project Sanctuary, founded in 2007, is a national organization that serves thousands of at-risk military families across the country by providing therapeutic retreats, family support programs and destination resource weekend programs focused on helping military veterans and their families heal and move forward in life.   
Groves is a commercial trial attorney with Ireland Stapleton. He represents local and national companies, business owners, executives and entrepreneurs to resolve complex business disputes and regulatory matters. He represents his clients in jury and bench trials, appeals, arbitrations, mediations, regulatory proceedings and litigation-avoidance strategies. Groves is recognized by Chambers USA and The Best Lawyers in America for his litigation work. He is the former Chair of the Colorado Judicial Institute, former Chair of SCG Lega, and former Managing Director of Ireland Stapleton. 
Nicholas H. Thompson has been named a shareholder of the law firm of Robinson Waters & O'Dorisio, P.C. and chairman of the firm's tax department, effective July 1, 2021.
Thompson will continue to focus his main practice in the areas of tax and corporate law including entity formation, reorganizations, business transactions, strategic business and succession planning, individual and business tax planning, estate and wealth planning and probate and estate administration.
Kudos
Woods Aitken LLP was recognized as the 2021 "Law Firm of the Year" by the American Subcontractors Association of Colorado at their 35th Annual Construction Industry and Women of Construction Awards Gala on Saturday, June 19. The event honored many leaders in the construction industry, including awards for project manager of the year, superintendent of the year, subcontractor of the year, general contractor of the year, women of construction, among others. 
American Subcontractors Association of Colorado members work in electrical, mechanical, drywall, plaster, steel, masonry, concrete, plumbing, roofing, excavating and nearly every other specialty trade in the construction industry and range in size from the smallest private firms to the nation's largest specialty contractors. They represent some of the most accomplished specialty trade contractors in the business.
Akerman LLP, a top 100 U.S. law firm, announced the firm has maintained its top ranking in The Legal 500 as a first-tier law firm for mergers and acquisitions in the M&A: Middle Market (Sub-$500 Million) category, as well as for land use and zoning in the Real Estate: Land Use/Zoning category. 
In addition to the M&A and land use and zoning rankings, Akerman was recognized for Labor and Employment – Immigration, Real Estate, and Real Estate – Construction. The Legal 500 also noted the firm's thriving tax practice by raising the US Taxes – Contentious ranking to tier 4. 
For M&A: Middle Market (Sub-$500 Million), Corporate Practice Group Co-Chair Carl Roston was recognized within the category's "Hall of Fame," an elite list of outstanding lawyers nationwide, and Partner Kenneth Wiggins was named a "Next Generation Lawyer," a select list of up and coming lawyers nationwide.
CORRECTION: This article has been updated to include the correct attorney names and numbers for Spencer Fane's Denver office per the firm's updated press release.