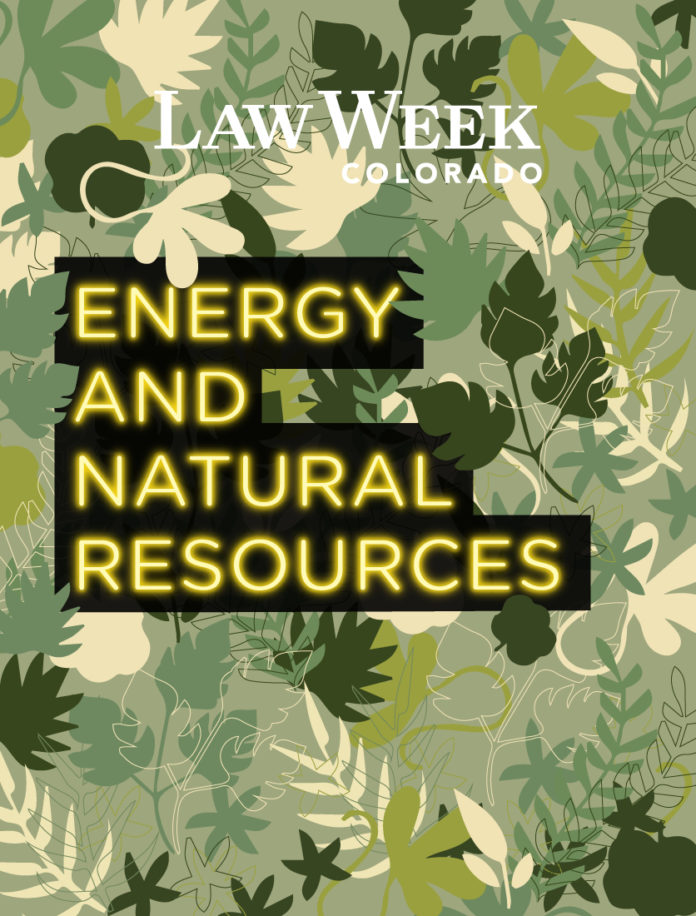 Legal Lasso is Law Week's morning roundup of legal headlines across the state. Each morning, we take stock of legal issues and happenings, so be sure to sign up to stay up-to-date, and be sure to subscribe to Law Week Colorado!
And now that Law Week's an online-only news outlet, we get the news out as soon as it becomes available! Make sure to get your print subscription moved over now or sign up for a new subscription!
ENERGY & NATURAL RESOURCES
Energy and natural resources updates have been abundant this year, as the Biden Administration overturns a number of Trump- and Obama-era policies and regulations. Law Week dug into upcoming WOTUS rules updates as well as updates to how the U.S. Environmental Protection Agency and the U.S. Army Corps of Engineers oversee regulations. Check out our current edition here!
LOCAL NEWS
Colorado JUUL Case Continues, North Carolina Settles
The suit launched by Colorado Attorney General Phil Weiser against JUUL Labs, the e-cigarette manufacturer, is still making its way through district court, despite North Carolina's recent $40 million settlement with the company over allegations of targeting youths and teens. Law Week Reporter Avery Martinez examines both cases and their allegations against the e-cigarette giant.
Court Rules Mandatory Life Sentences for Juvenile Sex Offenders Unconstitutional
Earlier this week, the Colorado Supreme Court ruled that mandatory lifetime sex offender registration for people with multiple juvenile adjudications constitutes cruel and unusual punishment. Law Week Reporter Jessica Folker has put a careful eye to examining the act, the ruling and the future of juvenile offenders.
SCOTUS Justice Uses Colorado Marijuana Appeal to Cite Flaws in Marijuana Laws
The U.S. Supreme Court rejected a Colorado medical marijuana tax case, but Justice Clarence Thomas put out a statement pointing to flaws in the nation's patchwork of marijuana legislation. Law Week's own Clara Geoghegan baked up a story covering the original complaint, the attorney's views and Thomas's statement.
New from Law Week: 5Q
Introducing 5Q, our new weekly feature here at Law Week. The premise is simple: Each week, a local lawyer gets the chance to answer five questions highlighting their interests, personality, passions, and views on major issues facing the legal community and on the practice of law.  Questions can range from what advice you'd give a loved one thinking of entering law school, to naming the hardest thing about your first year practicing law. Interested? Contact Hank Lacey.
NATIONAL NEWS
Trump Allegedly Asks Random Mar-a-Largo Passerbys for Lawyer Recs
According to Business Insider, former President Donald Trump has been allegedly asking passersby for recommendations on legal help. Apparently, over the past spring Trump has claimed he has no "real lawyers" working with him. However, a spokeswoman for Trump told Business Insider this was totally "fake news." (Business Insider)
Labor Lawyer from Florida Looks to Lead DOL Unemployment
Jose Javier Rodriguez, a partner with Sugarman & Susskind, labor lawyer and former Florida legislator, has been named by President Joe Biden to head the U.S. Department of Labor's office administering unemployment insurance benefits and overseeing job training and apprenticeships. The 42-year-old attorney is based in Miami, and has represented unions, pension and benefit funds, workers in various litigation types and served in the Florida Senate for four years, until he lost last year by roughly 30 votes. (Reuters)
Experts Say 'There's Just No Legal Defense' for Trump Organization
While lawyers and representatives of the Trump Organization have dismissed the cahrges against the company as overreaching last week, legal experts have told NBC News that the company and it's CFO are "in serious legal jeopardy." (NBC News)
Law Week Colorado is the state's only news outlet specifically for lawyers, law firms, corporate counsel and the judiciary. 
To submit information or press releases, shoot us a message at [email protected].